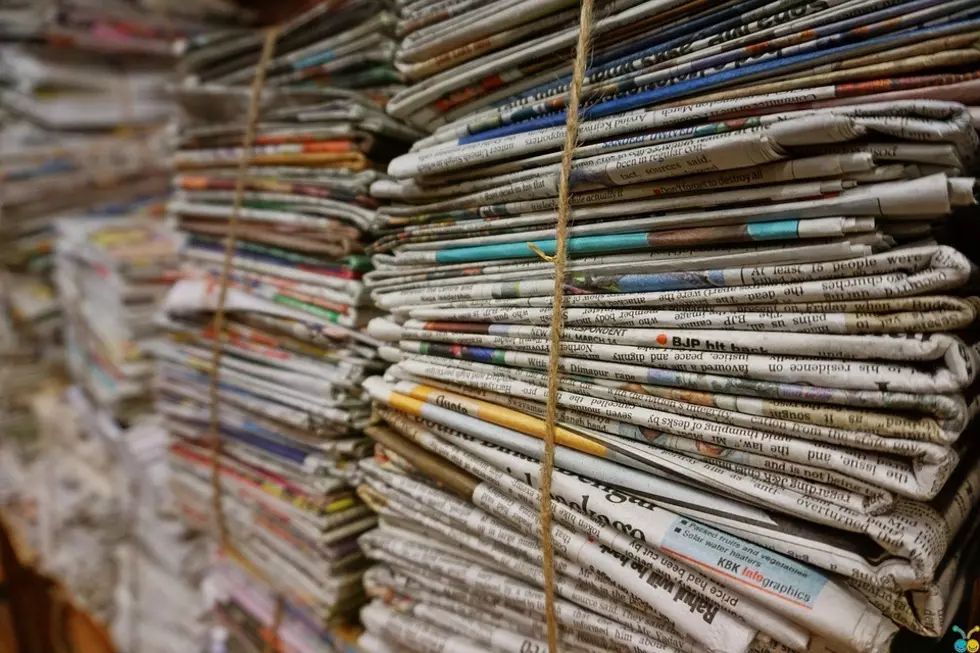 Lee Enterprises cuts at least 13 journalism positions among its Montana papers
Darrell Ehrlick
(Daily Montanan) Lee Enterprises, the largest newspaper publisher in Montana, has cut at least 13 newsroom positions throughout the state during the past week.
The Davenport, Iowa based publisher, which has owned many of the Montana publications since the final days of the Copper Kings, reduced newsroom positions that represent anywhere from one-third to one-half of the existing editorial staff at its papers.
The Lee Montana papers include The Billings Gazette, the Missoulian, the Helena Independent-Record, the Montana Standard and the Ravalli Republic.
Lee Enterprises declined to answer questions, provide details or confirm current Lee Montana newsroom headcounts.
"We do not have a comment at this time," said Tracy Rouch, Lee's director of communications.
These cuts come on top of two-week unpaid furloughs the newspaper chain mandated earlier this year.
The first announcement about the eliminations came Friday from the Montana News Guild, which represents journalists at The Billings Gazette. It reported that six of its members had been laid off.
On Monday, the Missoulian's beat writer for University of Montana Grizzlies sports announced on Twitter that he had been laid off. The education writer made a similar announcement Tuesday. Multiple sources confirmed at least three other positions were cut at the Missoulian as part of the layoffs, which also included several among the Butte and Helena editorial departments.
In February, Lee Enterprises ordered some employees to take a two-week unpaid furlough, or accept a salary reduction, according to a memo obtained by national news outlet Axios. That was on top of company-wide newspaper cuts in 2022, after Alden Global Capital had mounted a takeover bid, which briefly sent Lee stock soaring on the news of an anticipated sale.
However, after a legal fight that ensued after Alden tried to oust several directors from Lee's corporate board, it ended the bid for Lee and the stock price slumped. In early trading on Wednesday, Lee's stock was trading between $12.51 and $12.73, down from a 52-week high of $26.53.
Lee Enterprises has struggled financially this year. It has announced that it has started implementing more than $60 million in cuts for this fiscal year, and executives have said that first quarter revenues were off and that the second quarter would be equally challenging. However, leaders of the company have also said they expect stronger revenue performance as the year progresses.
In its 2023 first-quarter earnings calls, Lee executives touted digital advertising growth, and said they were focused on costs, including on the print side of the business. However, in that call, leaders said they were looking at that area, but had not made any final decisions about whether to change printing schedules.
"We still have a lot of costs that are tied to our print business," said Timothy Millage, chief financial officer, on its March 2 earnings call. "It's still two-thirds of our revenue, and we have a lot of costs that are directly related to that revenue. And so as the revenue trends, cyclical headwinds we're facing have affected those revenue trends, we've got some levers to pull because of the costs that support there. So a lot of it was on the (compensation) side."
Lee's year-over-year revenue trend for the first quarter, often newspapers' largest revenue quarter that includes Thanksgiving and Christmas, was down 8.5%.
Last month, before this most current round of cuts, the unions of Lee Enterprises, which represent The Billings Gazette in Montana, as well as unions in Omaha, Nebraska, Buffalo, New York and St. Louis released a joint statement, calling on Lee Enterprises to invest more in local news.
It reported that among the newspapers with guild membership, they had lost more than 50 members, including 22 newsroom layoffs, buyouts or voluntary resignations. The Omaha World-Herald has lost more than 25% of its "frontline staff," while the Buffalo News outsourced printing to Cleveland, resulting in the loss of 160 Lee employees there.
In places like Sioux City, Iowa, the Lee-owned newspapers there has not had a single sports reporter on staff since October, the joint statement said.
"We understand and appreciate the local news business is struggling," the joint statement said. "We live that every day. But this much is clear: Creating a local news product worthy buying and advertising in requires local investment. Lee Enterprises cannot just be an extractor."
It criticized Lee for forming a "public service journalism team," in which a dozen journalists were hired regionally, but not serving in local newsrooms.
"Such resources would have been better used for true local newsroom investment, spending money to retain and recruit those who already understand the communities they cover," the statement said. "Beyond the newsroom, we see, hear and feel the frustration of our readers every day as they struggle to access Lee's second-rate digital platforms or communicate with customer service call takers who are now primarily based in the Philippines. All these issues hinder the company's overall digital growth and long-term viability."