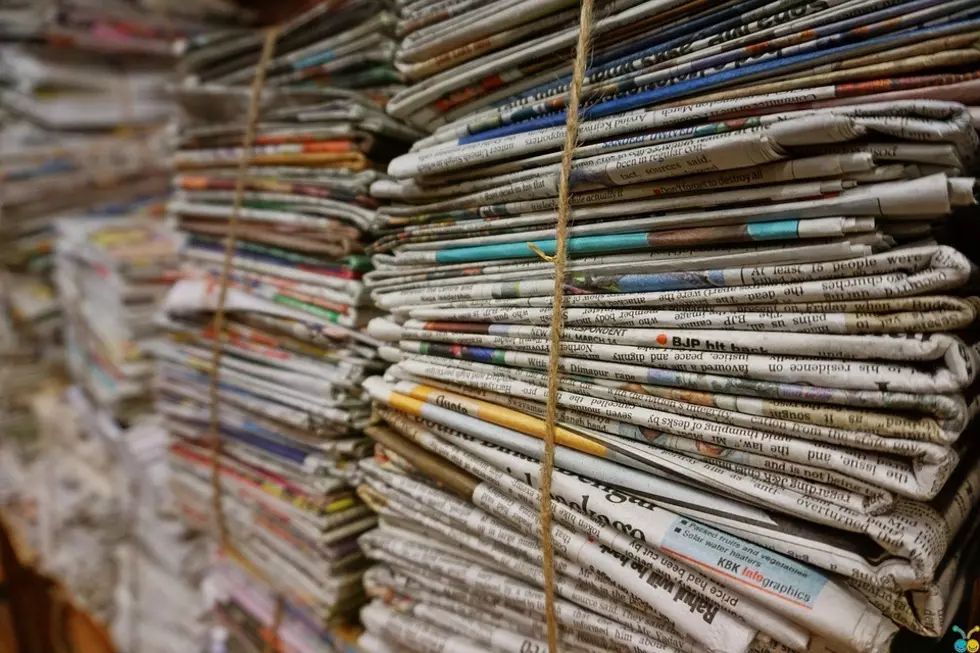 Sources: Lee newspapers plans to reduce printing days
Darrell Ehrlick
(Daily Montanan) Lee Enterprises, the corporate owner of five Montana daily newspapers, plans to reduce the number of days it prints in most of its newspapers to three days per week.
The decision to cut publication days has been an industry trend and something that Lee Enterprises has discussed on recent investor calls, but no specific details on the printing plans have been released by the company.
"While we remain focused on operational excellence and reducing the cost structure of our legacy print business and growing profits, our main priority is to drive long-term sustainable digital revenue growth," said Lee's chief financial officer Timothy Millage on an investors call on March 2.
On that same call, Millage was asked about reducing print days.
"Yeah. So we're looking at a lot of options on levers that we can pull on the print side. Yeah, all options," he said.
However, four people who spoke to the Daily Montanan on condition of anonymity, confirmed the company is planning to reduce its printing schedule in all publications, except for 20 of its largest titles. It's unclear how that will affect the five newspapers in Montana, The Billings Gazette, the Missoulian, the Ravalli Republic, the Montana Standard and the Helena Independent Record.
Sources also confirmed that advertisers are being told about the changes because of the shift in printing days. It is also not known what days the print edition of the newspapers will publish. Some sources were told the change would take place this summer.
Repeated inquiries to Lee officials at both the corporate and state levels were not returned over the past week.
On Thursday, Lee's western regional editor David McCumber, who served as the editor of the Montana Standard and was headquartered in Butte, was named the top editor of the Arizona Daily Star in Tucson, and the Arizona news editor for Lee, which also owns the newspaper in Flagstaff.
McCumber arrives in Tucson in the midst of upheaval as nearly one-quarter of the Daily Star's news staff was eliminated earlier this week by the newspaper, which is jointly owned by Gannett and Lee. The Tucson Sentinel reported that 10 of the remaining 35 to 40 editorial employees, including the top editor, Jill Jorden Spitz, were terminated. Spitz had been the editor for seven years and had served at the paper for two decades. The photo editor and opinion page editor were also eliminated.
The Sentinel reported that last week the Tucson paper saw business positions cut as well.
Earlier this month, Lee newspapers in Montana cut more than a dozen newsroom positions throughout the state.
Editor's note: Darrell Ehrlick worked for Lee Enterprises from 2004 to 2020.