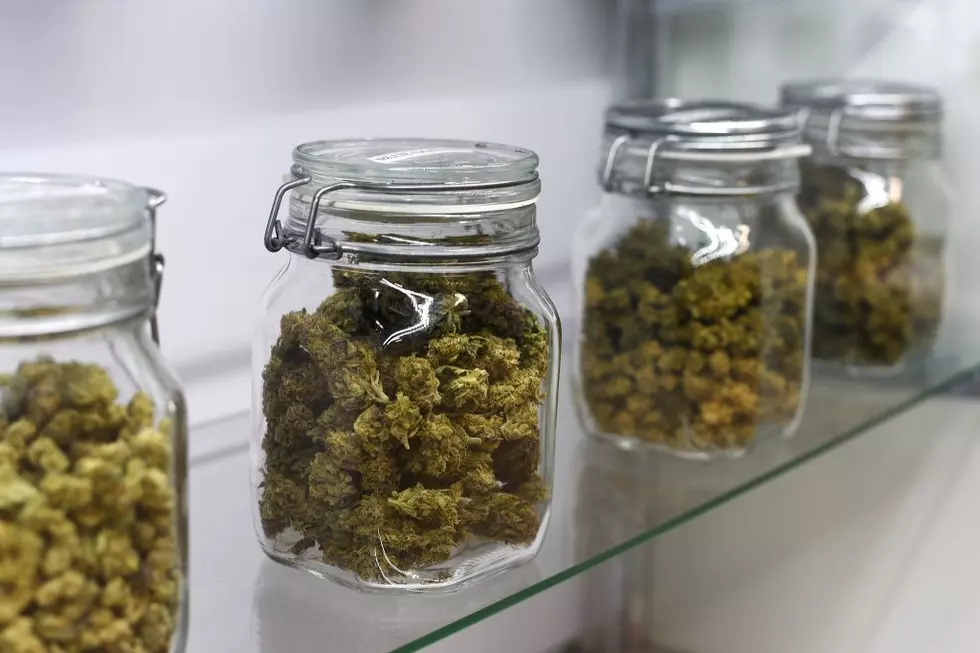 House spars over bill to relax marijuana use restrictions for federal employees
(Paxson Woelber/The Alaska Landmine via Flickr)
Benjamin Weiss
WASHINGTON (CN) — Lawmakers on the House Oversight Committee took up legislation Wednesday that, if made law, would be a significant step toward relaxing the federal government's policy towards marijuana use.
The bill, authored by Maryland Democrat Jamie Raskin and South Carolina Republican Nancy Mace, would amend federal law to remove a history of cannabis use as a disqualifying factor for people applying to work for federal agencies. The measure would also ensure that marijuana use is no longer a factor in denying security clearances to would-be federal employees.
Some federal agencies are already implementing similar guidelines, albeit informally. The Director of National Intelligence in 2021 announced that the intelligence community would stop outright rejecting security clearance applicants who have used marijuana in the past. In November, the Office of Personnel Management said it was mulling changes to its personnel vetting process that separated questions about past cannabis use from other substances, pointing to the growing number of states that have legalized weed for recreational use.
Lawmakers on Wednesday debated a slightly altered version of Raskin's and Mace's bill, first unveiled in July. The compromise measure, proposed by Kentucky Congressman James Comer, removes language in the original bill that allowed federal employees currently using marijuana to sidestep hiring restrictions.
During the bill markup, both Democrats and Republicans urged their colleagues to pass the proposed legislation.
"Federal hiring policies are confusing enough," said Comer, who chairs the oversight committee. "This is one area where we can work in a bipartisan way to clarify and codify what is largely an existing practice."
The Kentucky Republican reasoned that younger would-be applicants were being dissuaded from federal employment thanks in part to the hiring restrictions, and that relaxing such guidelines would attract more people to public service.
Congressman Raskin, the oversight panel's ranking member, echoed those concerns.
"Thousands of our constituents every year are being denied federal security clearance," the lawmaker said. "We're losing the chance of obtaining federal employment solely because they admit honestly to having used marijuana in the past — even if and when it was completely lawful for them to do that."
Despite the push for bipartisanship, some committee Republicans were wary about relaxing the government's hiring guidelines.
"The underlying legislation seems to be a reaction to societal shifts regarding the acceptance of marijuana use, its increased usage and corresponding shrinkage of potential applicants for federal jobs," said Texas Congressman Pete Sessions. "But this is not as they have touted. It's not about a federal job, it's about the high standard of national security that we're arbitrarily attempting to waive."
Sessions pointed to the intelligence community's 2021 guidelines, arguing that while cannabis use under those new rules can't be the sole factor in denying an applicant security clearance, it can be part of such a decision. Under the proposed bill, the lawmaker said, "agencies would just have to pretend that marijuana is entirely without concern, including addiction."
The Texas Congressman offered an amendment aimed at watering down the legislation — mandating, among other things, that federal agencies should consider cannabis use a disqualifying factor for applicants who have used the substance in the last three years.
Ohio Republican Mike Turner, who chairs the House Intelligence Committee, argued that as long as marijuana remains a Schedule I controlled substance under federal law, agencies should not be allowed to discount its use when reviewing job applications.
"It is not legal, it is still a federal law and a federal crime," Turner said. "It's critical to understand that security clearances and federal employment are privileges, not entitlements."
The Ohio congressman added that, where adjudicating security clearances are concerned, the Director of National Intelligence, not Congress, should have final say.
Alabama Representative Gary Palmer concurred, and contended that cannabis use remains dangerous, citing "more and more research from all over the world" that he said concludes "excessive use of marijuana … can cause psychosis, depression and violence."
Virginia Democrat Gerry Connolly wasn't impressed, however. "The science behind marijuana doesn't exist," he said. "We don't have data: how many car fatalities are there every year? How many overdoses are there every year? The answer is, we don't know."
Connolly said he shared Palmer's concern about excessive use, but he said he was more worried about people being penalized for "mild recreational use."
Representative Mace was incensed by her colleagues' framing of marijuana use, comparing it with perspectives on alcohol abuse.
"If we are concerned about dangerous substance use or abuse, we ought to look first to alcohol, alcoholism and the addiction that runs there," the South Carolina Republican argued.
Mace related her own experience using cannabis recreationally, explaining that it "saved her life" while grappling with the aftermath of a sexual assault she experienced as a teenager. "Today, I don't have psychosis, I've never leaked state secrets," she said, "and anyone that was in the same position that I was should not be penalized for using something that has saved their life."
Ultimately, the oversight panel voted to pass Raskin's and Mace's proposed legislation on a 30-14 vote, with bipartisan support. Sessions' amendment failed on a slightly slimmer margin, 15-28.
The bill, now headed to the full House, is one of two weed-related measures set for a vote in Congress over the next two weeks. The Senate is slated Sept. 27 to consider a separate bill that would allow businesses selling marijuana to use banks and other traditional financial institutions.
The push for increased leniency around cannabis use also comes after the Department of Health and Human Services in August recommended that the Drug Enforcement Administration downgrade marijuana from a Schedule I controlled substance to Schedule III, putting it on par with substances such as codeine and anabolic steroids.