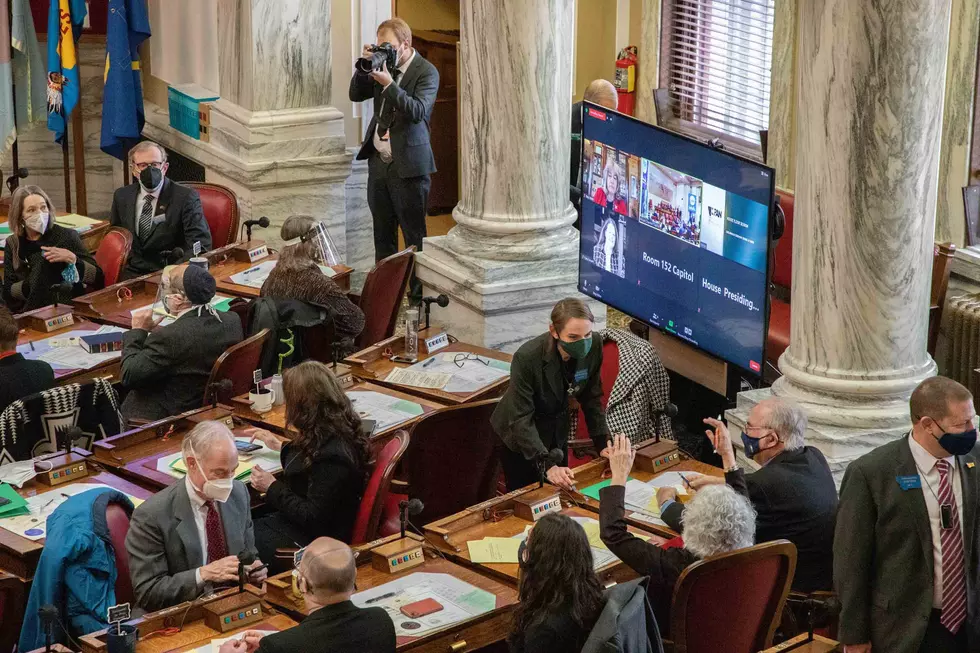 Divided Montana House passes 'medically necessary' abortion bill
Some legislators in the House of Representatives . (Austin Amestoy/Legislative News Service file)
Elinor Smith
HELENA -- The Montana House of Representatives advanced a bill 69-to-31 on Thursday that would define what abortions can qualify as "medically necessary" and be covered by Montana Medicaid. 
Under the House Bill 544, those looking to get a medically necessary abortion would need to go through a prior authorization process to prove the procedure is medically necessary. However, exceptions to the prior authorization can be made in the case of imminent death or injury to the mother.
Rep. Jane Gillette, R-Bozeman, is the sponsor of the bill. She said the vast majority of abortions performed in Montana under Medicaid are classified as medical emergencies, so it only makes sense to define what classifies a medical emergency. 
"Medicaid program prohibits federal funding, to provide abortion services except for in, the instance where the life of the mother is in danger or in rape or incest. Additionally in Medicaid --  or in Montana, we have another category, which is called medically necessary. And that's exactly what the bill does is helps to dial in what is medically necessary and helps us work through that," Gillette said.  
Rep. Terry Moore, R-Billings, spoke as a proponent of the bill. 
"That there were 1,418 abortions covered by Montana Medicaid in the two years of 2020-2021. One is documented as having been performed because the person's life was in danger. The rest were performed under a broader, medically necessary justification," Moore said.  
Rep. Donovan Hawk, D-Butte, opposed the bill, arguing that the prior authorizations required to classify an abortion as medically necessary were too extensive.
"I was looking at the list of requirements for pre-authorization and I cannot think of any other procedures that we have such extensive lists of requirements for pre-authorization. I know we spent the better part of 45 days trying to get rid of red tape, through the governor's initiative, and I feel like this is just going to be adding more burdens to our Medicaid system," Hawk said.  
Rep. Gillette said plenty of procedures require prior authorization -- even braces. 
The bill will now have one more vote in the House until it moves onto the Senate.