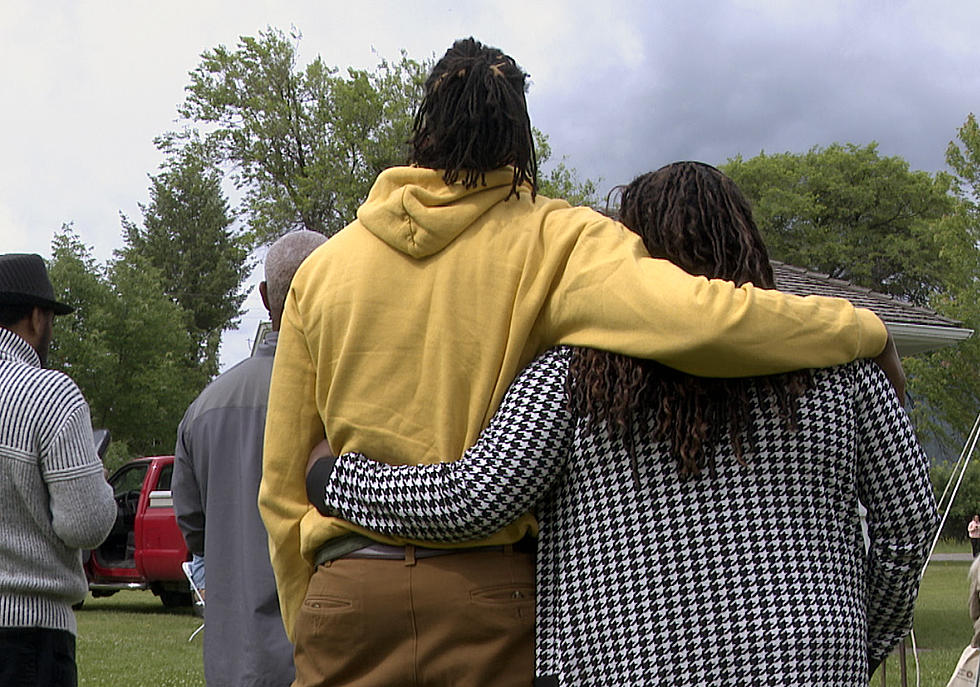 Missoula marks Juneteenth holiday
Juneteenth celebration in Missoula. (KPAX image)
Emily Brown
(KPAX) Americans across the country are coming together to celebrate Juneteenth.
The federal holiday commemorates the day in 1865 when the last known slaves learned they were free. Millions are celebrating with parties, cookouts, and festivals while some are also using the day as an opportunity to reflect on slavery and highlight issues still facing Black Americans.
"Juneteenth is a time to celebrate but it's also a time to be reflective and see where we've come from but also to recognize that we still have a long way to go," explained Chris Young-Greer, a founding member of the Montana Black Collective of Missoula.
Young-Greer said that the holiday marks an important moment where Black people were finally considered whole members of society and no longer slaves.
On the morning of June 19, 2023, a Juneteenth Celebration was held at Fort Missoula by the Montana Black Collective of Missoula. The collective seeks to engage and empower those living in Missoula with African ancestry. Speakers at the event expressed the importance of acknowledging and learning from the intersecting history of Missoula and its Black population.
Founding member of the collective, Jason Forges told MTN, "[Juneteenth] is the truth of our history, it's everyone's history. It's not just for people of color or Black people. Yes, this is a big role in it but everyone shares that same story."
Young-Greer echoes Forges's sentiment, saying, "I think that it's important that we don't try to erase history. That we actually uplift it and elevate it and put it out there because there are a lot of marginalized groups that have contributed to the beautiful success that our country is but have been left out of those stories."
The members of the collective emphasized that it is especially important to listen to those around you, including those who have different backgrounds, and let them share their stories.
"So many of our communities revolve around oral history because so much of our history was not written down. Right? So, respect the voices of those in the community that are telling their stories," said Young-Greet.
Many members of the collective shared pieces of history and also explained what the holiday means to them during Monday's event.
"Democracy is the root of all of this. And democracy says that we're free... but we're not. So, my hope is that people that were here today can get a sense that we're trying to further democracy," shared collective founding member Paul L. Reneau.
For Ja'Ton Simpson, who is also a collective founding member, said the holiday affords him with a specific opportunity to heal.
"It's an opportunity to progress, to process trauma, and also do it collectively, to do it with someone else. If you want to far, you do it with a community. You do it with unity. You do it with love and not in isolation."
For more information go to https://www.montanablackcollective.org.