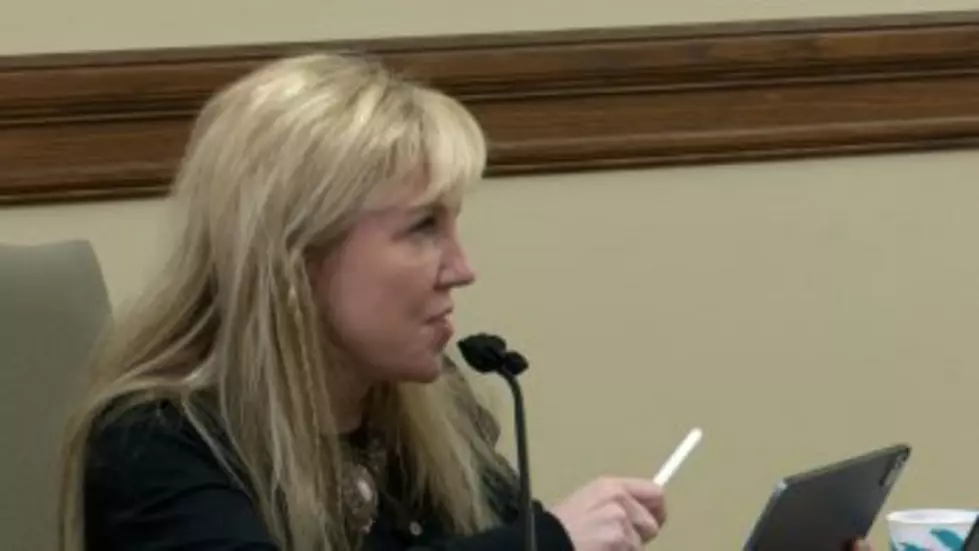 Montana House endorses bill restricting abortion coverage
Rep. Jane Gillette, R-Bozeman, the sponsor of House Bill 229.
HELENA — Republicans in the Montana House Wednesday advanced another bill that could restrict abortion in the state, by forbidding some taxpayer-subsidized insurance policies from covering abortions.
The House voted 66-34 in favor of House Bill 229, which says any health-insurance policies sold on the Affordable Care Act online marketplace – about 50,000 individual policies in Montana last year – cannot cover abortion.
"This bill does not prohibit abortions," said House Majority Leader Sue Vinton, R-Billings. "It ensures that the government is not in the business of funding abortions, and that individual taxpayers, our constituents, are not paying for abortion services."
Yet an opponent of HB229 said it's yet another attempt by legislative Republicans to narrow access to safe, legal abortion in Montana, and is an unconstitutional invasion into women's privacy.
Rep. Robert Farris-Olsen, D-Helena, noted that even if a woman bought a non-subsidized policy on the marketplace, she could not get coverage for abortion.
"It would interfere with private business decisions, dictating what private insurance plans can and cannot offer," he said. "It would undermine the free market. In short, it would deprive Montanans of comprehensive reproductive health-care coverage as well as deny them the right to choose insurance coverage that is appropriate for themselves and their families."
Buyers of individual policies on the marketplace, which was created by the 2010 Affordable Care Act, can get a government subsidy to offset the cost if they earn less than 400 percent of the federal poverty level. About 80 percent of Montanans who buy policies on the marketplace get a subsidy.
All but two of the House's 67 Republicans voted for HB229; one Democrat, Rep. Jonathan Windy Boy of Box Elder, voted for it. It faces a final House vote later this week before advancing to the Senate.
Last month, the House approved four other bills that restrict or further regulate abortion in Montana. Democrats and others have argued that the bills are unconstitutional and will face a court challenge if they become law.
In his state of the state address last week, Republican Gov. Greg Gianforte specifically supported two of the bills, including one that would ban most abortions after 20 weeks of pregnancy.
Rep. Jane Gillette, R-Bozeman, the sponsor of HB229, said Wednesday that it merely brings Montana into line with federal law, which prohibits federal funds from paying for elective abortions.
She said taxpayer money helps subsidize insurance policies sold on the federal online marketplace, and that money shouldn't help pay for abortions.