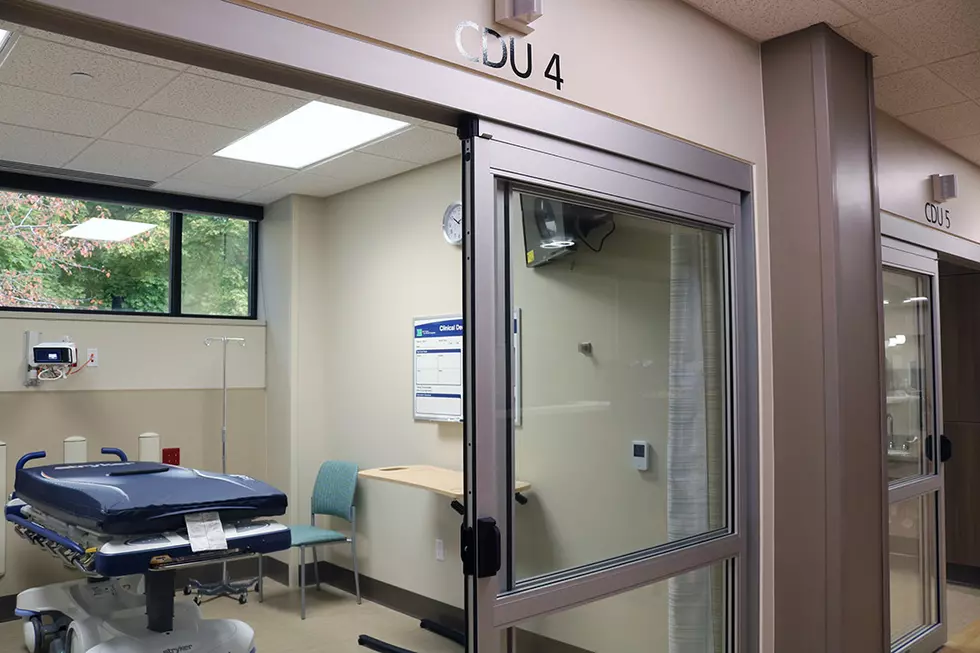 Montana Senate votes down aid-in-dying, Supreme Court justices bills
Blair Miller
(Daily Montanan) The Senate on Wednesday narrowly voted down a bill that would have prohibited physician-assisted aid-in-dying in Montana, along with another that would have reduced the number of Montana Supreme Court justices – both of which had seen heavy opposition in their respective committee hearings.
Senate Bill 210, sponsored by Sen. Carl Glimm, R-Kila, was voted down on third reading, 24-26. The bill would have removed the ability for doctors to use a patient's consent as a defense after prescribing lethal drugs to help a terminally ill patient end their own life.
The bill passed second reading on Tuesday 26-24. On Wednesday, Senate President Jason Ellsworth, R-Hamilton, Sen. Walt Sales, R-Manhattan, and Sen. Dan Salomon, R-Ronan, voted against the bill after voting for it Tuesday. Sen. Daniel Zolnikov, R-Billings, voted against the bill Tuesday but for it on Wednesday.
Glimm had argued allowing the practice to continue in Montana was a "slippery slope" and said it could lead to more people who are not terminally ill using medication to end their lives.
Sen Jen Gross, D-Billings, argued there was no evidence that was occurring in Montana and that people with terminal illnesses should be able to die with dignity if they so choose.
"I don't think any of us really know how we'd deal with that situation until we're faced with it," she said. "I don't think we should take away that freedom from people who are terminally ill and suffering."
Bill to reduce number of Supreme Court justices goes down on third reading
The Senate also voted down a bill from Sen. Barry Usher, R-Yellowstone County, that aimed to reduce the number of associate Supreme Court justices from six to four over the next few years. It potentially would have also left the court with five associate justices for two years and the possibility for tied court decisions when factoring in the chief justice's vote.
Senate Bill 311 failed on its second reading in a 24-26 vote, after which the Senate voted to indefinitely postpone the measure. The bill would have led to the removal of an associate justice in 2025 and 2027, or if the bill was found unconstitutional, vacate the 2028 election for both positions – leaving the court with four associate justices and the chief justice either way.
No one spoke in favor of the bill during its committee hearing, and a legal review note attached to the bill said its constitutionality was in question because the Montana Constitution allows the legislature to increase the number of associate justices from four to six, but says nothing about whether it can reduce the number.
Most of the discussion on the Senate floor was similar to what was said in the Senate Judiciary Committee last week. Usher argued the court did not need seven justices to continue to decide cases in 180 days.
Gross, also on the Senate Judiciary Committee, and Sen. Shane Morigeau, D-Missoula, said the court had no justices sitting on the sidelines because of the caseload since Montana does not have an intermediate appellate court.
Ten Republicans joined all Democrats in voting against the bill. It was indefinitely postponed in a 35-15 vote.