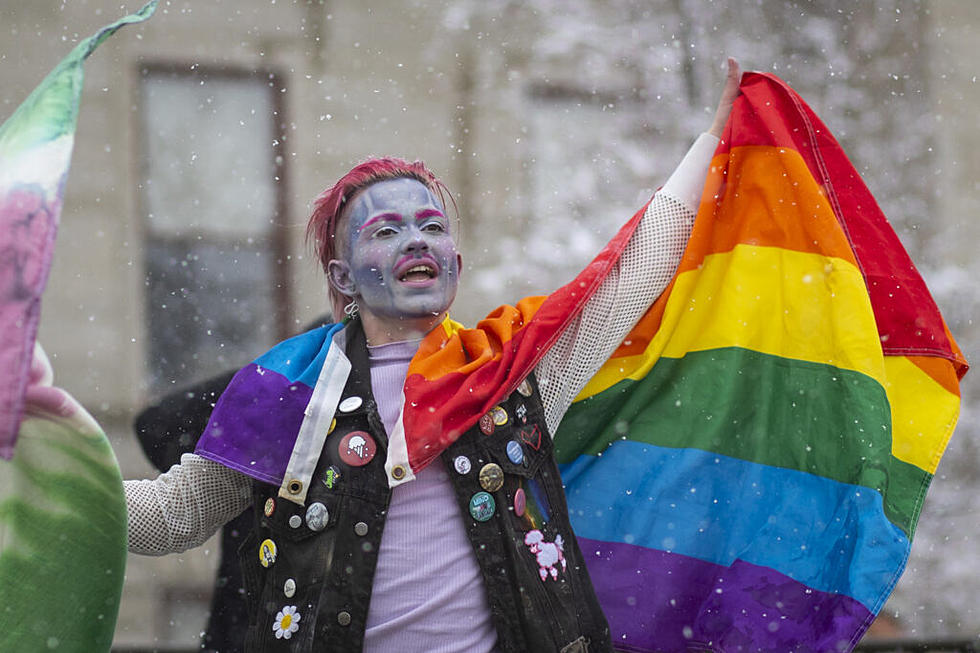 State defendants in Montana drag ban lawsuit request jury trial
Rex Pistols performs with a rainbow flag during a drag show and protest in front of the Montana State Capitol in Helena on Thursday, April 13, 2023. (Mike Clark/Daily Montanan)
Nicole Girten
(Daily Montanan) Attorneys for Attorney General Austin Knudsen and Superintendent of Public Instruction Elsie Arntzen are requesting a jury trial in the legal case challenging the constitutionality of the drag ban in Montana.
State defendant attorneys filed the request Thursday in the document responding to plaintiffs' complaint in the case currently before Judge Brian Morris. The city of Helena also filed Thursday requesting to be removed from the case.
Attorneys for the state officials denied plaintiffs' claims that House Bill 359, the drag ban, is unconstitutional, overbroad or vague and said their clients had not deprived plaintiffs of their constitutional rights nor taken enforcement actions against them.
There are 11 plaintiffs in the suit, including Rachel Corcoran, a Billings public school teacher who sometimes dresses up as characters of the opposite sex for lessons.
Montana Pride is also a plaintiff in the case after event organizer Kevin Hamm said the City of Helena planned to deny the permits for the annual event due to conflicts with the ban. After a judge granted a temporary restraining order in the case, the City of Helena granted the permits and the event went on as originally planned.
In a separate filing Thursday, the city of Helena said the claims Montana Pride made are moot given the event went forward and requested the city be removed from the complaint.