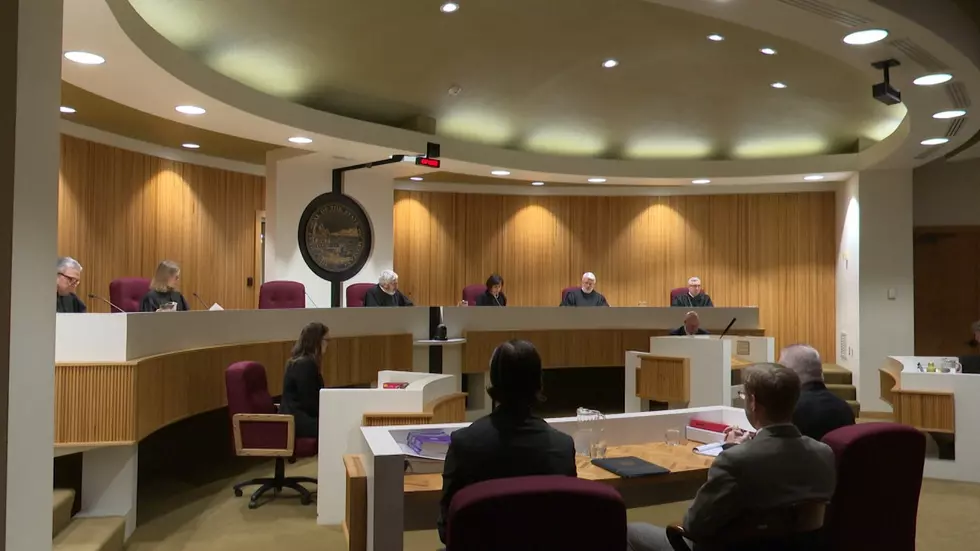 Bill to change how Montana SupCo justices are elected lacking support
John Riley
HELENA (KPAX) - A proposed constitutional amendment to change the process to select supreme court justices in Montana has advanced to a final vote in the Montana Legislature, but will need to gain more support to make it on the ballot.
House Bill 915 would make it so the governor appoints Montana supreme court justices for eight-year terms with prospective appointees needing approval from the Senate. Currently, state supreme court justices are elected directly by the voters in non-partisan elections.
As a constitutional amendment, HB 915 needs 100 votes — a two-thirds majority — from both the House and the Senate to then be presented to the voters for the final say. All constitutional amendments in Montana must receive a majority vote from the public before becoming law.
Republicans hold 102 seats in the 2023 Legislature, meaning a constitutional amendment is functionally dead if three or more Republicans and all Democrats oppose it.
On Monday, four Republicans joined all the Democrats in opposing HB 915 in its second reading, with the bill passing the vote 64-32. Republicans will need to pick up votes on the third reading, the final House vote, or gain Democrat support in the Senate for the legislation to be presented to voters. However, Democrat support seems unlikely following debate regarding the judiciary in recent years.
The bill's sponsor Rep. Bill Mercer, R-Billings, has said the constitutional amendment is needed due to the amount of campaign spending Montana supreme court races have seen in past years.
"There are plenty of people who are good lawyers who do not want to raise money, who do not want to go through the very aggressive tactics that are employed by both sides, and are not going to subject themselves to that," testified Mercer before the House Judiciary Committee on March 29.
Mercer also explained the change would make the process of selecting justices more similar to the federal supreme court where justices are appointed by the president. A point opponents to HB 915 were keen to point out, saying the change would lead to more partisan justices.
"You'll notice this sets up [appointments] for one term. Unlike the federal system where a judge is appointed for lifetime — which means they don't have to worry about the political winds that might be blowing or getting on the bad side of the president — here if somebody wants to serve more than one term they better make sure they don't cross the governor…" said Al Smith with the Montana Trial Lawyers Association at the March 29 hearing.
In 2022, Montana saw increased partisan support in the supreme court race between incumbent Justice Ingrid Gustafson and PSC President James Brown. Brown received notable support from Republicans, including a direct endorsement from Gov. Greg Gianforte. Gustafson won the race with 54% of the vote.