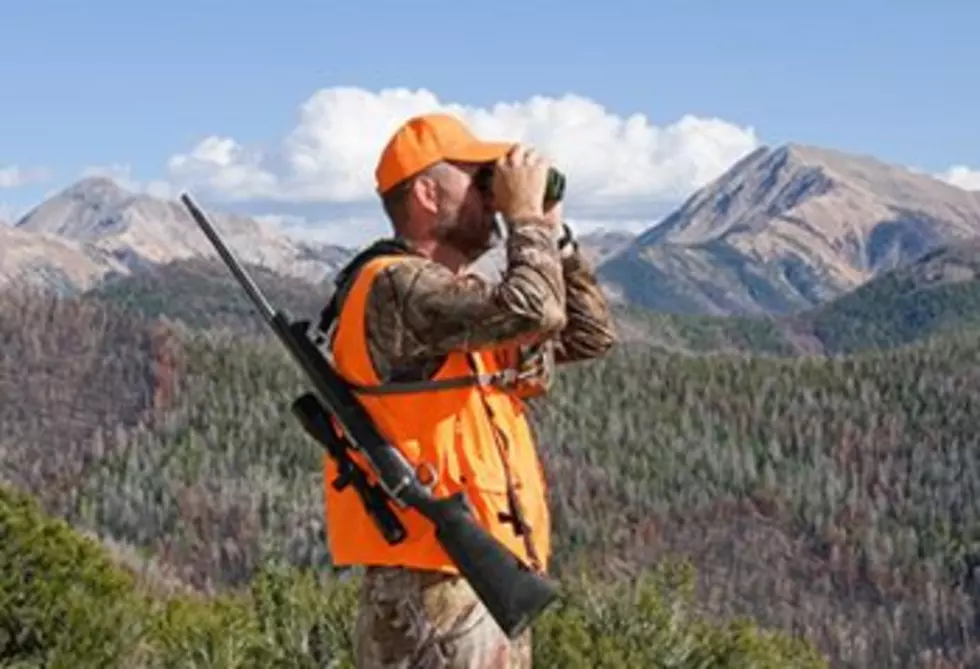 Sportsmen's license sales in Montana at all-time high as new FWP commission settles in
For those who thought last fall's hunting season felt a little crowded, early indications are that this fall will be even more so. That could put even more demand on an inexperienced Fish, Wildlife & Parks commission.
On Thursday, four new commissioners joined veteran commissioner Pat Byorth in the first formal meeting of the year after the new administration took over. The newest commission appointee, Leslie Robinson, has been appointed to serve as chair.
Byorth, who's served on the commission for two years, opened by asking the rest of the commission to "do the work of the people."
"There's a perception of war on wildlife with the new administration of the agency. Obviously, it's troubling," Byorth said. "We take and weigh the facts, we listen to the public comment and we make comments. And I think if we do that, this commission will do the work of the people."
Robinson denied there was a war on wildlife.
"I know we're a new commission, and I know I speak for all of us that we intend to listen to everyone before we make our decisions," Robinson said.
Robinson represents the northeast portion of the state, taking over after the Legislature rejected the nomination of former Commissioner Andrew McKean. She reported that Block Management sections in FWP Region 6 recorded more than 79,000 hunter days this past fall, a 34% increase over 2019. Every hunter that signs into an area counts as a hunter day, and some hunters return to the same area for several days. She also said more than 74,000 hunters signed in to block management areas, 63% of which were resident hunters.
It's unknown whether similar trends were noted in the other FWP regions.
But FWP Director Hank Worsech said this year's license sales are "at an all-time high."
April 1 is a filing deadline for those wanting deer and elk permits, and hunters need to have bought their deer or elk general license before they could apply for a permit. So it's not unusual to see a surge of license purchases right before April 1.
What is unusual is to have more than 45 million license sales by April 1. Worsech said the 45,800,000 licenses already sold are a 34% increase over previous years.
Worsech didn't know the breakdown of those licenses as to how many were fishing licenses as opposed to hunting permits. It's not uncommon for a sportsman to get several licenses at once. But because the number of nonresident hunting licenses is capped, the increase is mostly due to resident sportsmen, Worsech said.
Worsech assured the commission that people have to have lived in the state at least six months and have a Montana license before they can apply as a resident.
"I'm sure a lot of the increase we're seeing are people who have recently come to Montana," Worsech said. "We check everything carefully."
Worsech added that he asked the Private Lands Public Wildlife group to look into the elk management issues associated with the tabled House Bill 505, which would have given landowners the right to designate 10 nonresidents to receive elk tags. The governor will be reassigning members of that group in July.
New commissioner KC Walsh told Worsech that FWP needed to be better prepared and not make proposals at the last minute, such as the February commission vote that reopened the elk season in one hunting district near the Crazy Mountains.
"I don't know the history on these things – I'm coming into it cold," Walsh said. "Reopening the cow elk season a couple weeks after it closed didn't really make sense to me. And with the emergency meeting and all. I'd sort of like to see us being considerate about the deadline for that season."
In northwestern Montana, new commissioner Pat Tabor said a private individual recently bought the "Flathead Ranch," a large part of the old Weyerhaeser timberland that Southern Pine Plantation bought in 2019 and is selling off piecemeal. FWP Region 1 staff has worked out a Block Management arrangement for one year on the property, and future public use will be dependent on how well the first year goes, Tabor said.
New commissioner Brian Cebull said the greenup was beginning to happen in the southeast part of the state and mule deer numbers are up. But the region is suffering from drought, and things could easily worsen if the area doesn't receive more moisture.
Robinson said sage grouse counts are just beginning on the eastern prairie, and the mild winter may have helped keep Montana's population healthy.
However, sage grouse overall are continuing to do poorly, according to a March 30 U.S. Geological Survey report. Populations across the West declined 80% in the last six decades, and the past 20 years have accounted for nearly 40%, due to climate change and habitat loss.
If the loss is unchecked, 50% of all the remaining mating grounds or leks could disappear in the next 20 years. Sage grouse were considered for endangered species listing in 2015, but the U.S. Fish and Wildlife Service decided state and federal management plans could conserve the bird. Some of those plans were later dismantled during the Trump administration.
Contact reporter Laura Lundquist at lundquist@missoulacurrent.com.