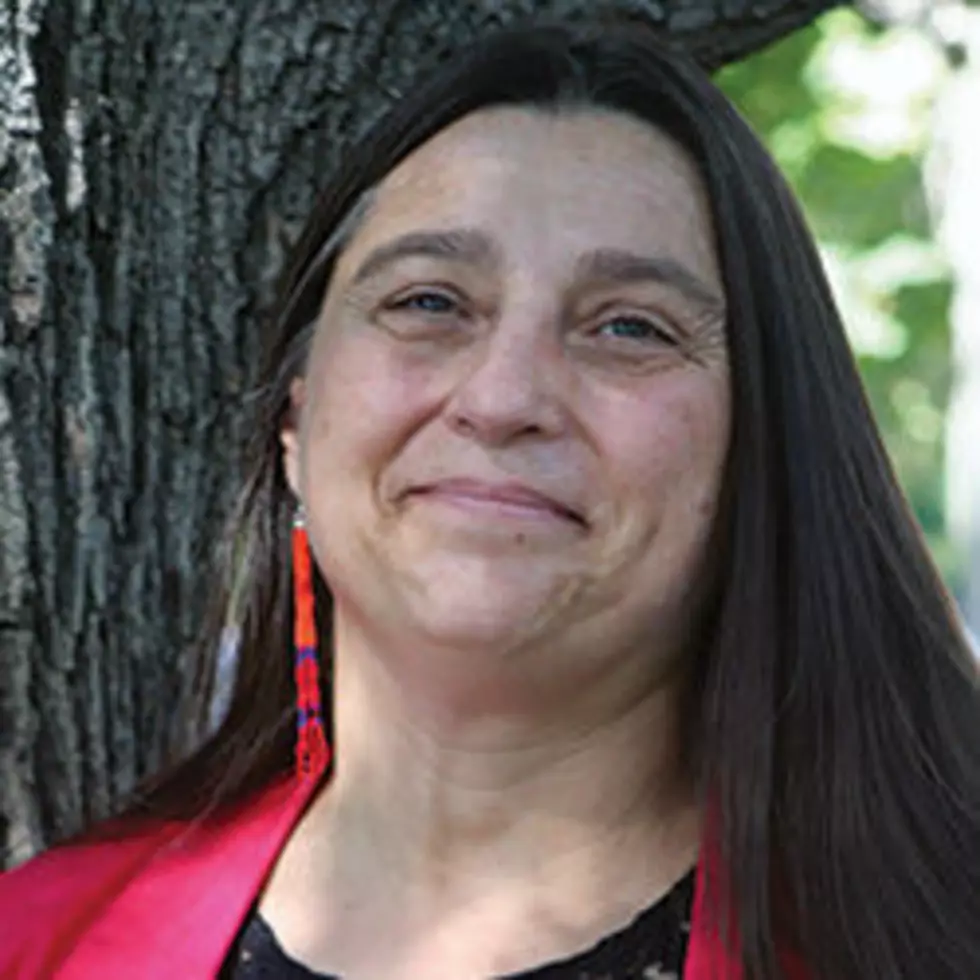 Tribal law expert is new chair of Montana's redistricting commission
Maylinn Smith
(KPAX) The five-member panel that will draw Montana's new legislative districts to reflect population changes in the 2020 Census has a new chair: former University of Montana law professor and Confederated Salish and Kootenai tribal attorney Maylinn Smith.
The Montana Supreme Court appointed Smith on Wednesday to replace Districting and Apportionment Commission Chair Sheila Stearns, who resigned for personal health reasons.
The commission also would draw the boundaries for a new congressional district in Montana – although it's not yet known if the state will get an additional district in 2022 or remain as a single, at-large district.
Commissioner Kendra Miller told MTN News Thursday that the U.S. Census Bureau has said it won't submit its apportionment counts until at least Jan. 26 – at which point any changes in states' number of congressional seats would be revealed.
Also this week, the Montana Republican Party criticized Smith's appointment, saying she has a "blatant partisan past."
"Our state needs a presiding (commission) officer they can trust to put the best interests of Montana first – not just the Democratic Party or liberal activists," said Republican Party Chair Don Kaltschmidt.
Smith told MTN News that she's made only a few campaign contributions over the years, and mostly to former students who asked for help, including U.S. House candidate Denise Juneau, state lawmaker Shane Morigeau and 2012 attorney general candidate Pam Bucy.
"I am not a regular contributor to political parties," she said. "I do causes more than political parties, for the most part."
Smith said she was contacted by Supreme Court Justice Beth Baker and asked if she would consider the job, and that she decided "it was important enough that I was willing to donate the time and make the effort and make this as fair a process as possible."
Smith, who lives in Arlee and works as prosecutor for the Confederated Salish and Kootenai Tribes, said she hopes to encourage consensus on the five-member commission, so that she won't be casting tie-breaking votes.
The commission has two Democrats and two Republicans, but the chair is chosen by the state Supreme Court if Democrats and Republicans on the panel can't agree on one. The Supreme Court has chosen the chair of the last several commissions.
Miller, who hasn't met Smith, said she's well-respected in the legal community. Miller also said the Supreme Court's pick of Stearns was widely praised, so GOP members of the commission should have faith that the court would make another good choice.
The commission meets every 10 years to redraw boundaries for Montana's 100 state House districts and 50 state Senate districts, reflecting changes in the population as counted by the Census. The new districts would take effect in 2024.
This cycle, it also would draw the boundary for a new congressional seat for 2022 – if Montana gets one.
Miller said there's been no clear indication yet whether Montana will get an additional congressional district. Earlier estimates indicated Montana would get a seat, but those estimates were based on a "complete and accurate count," she said – and it's not clear yet whether that happened.
The 2020 Census had been plagued by low responses in some areas – particularly Indian reservations – and the Trump administration ended the count a month before the Census had originally planned.
President Trump also has said he wanted to exclude undocumented aliens from the count, but now it's possible the count won't be submitted until after Joe Biden becomes president next year.