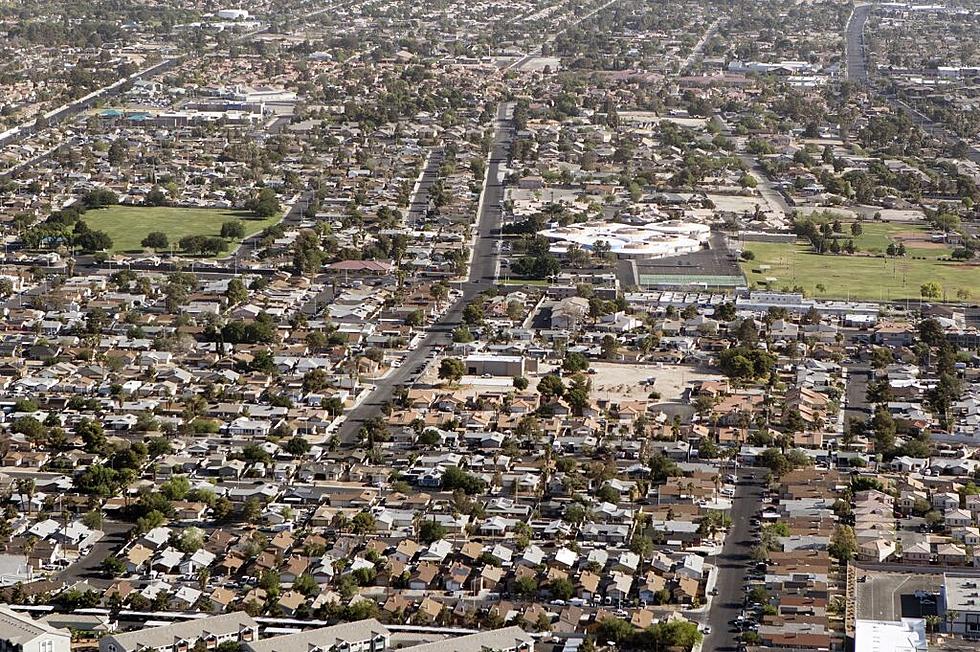 NV tenant bill addressing hidden fees, rental applications advances
(Ronda Churchill/Nevada Current)
Michael Lyle
(Nevada Current) Lawmakers have advanced several tenant protection bills seeking to rein in practices that nickel-and-dime tenants through hidden fees for paying rent, applying for apartments or requesting maintenance repairs.
Amid skyrocketing rents, which have increased between 20% and 30% in parts of the state since 2020, legislators have been pressed to find solutions to address rampant housing insecurity.
Members of the Nevada Housing Justice Alliance, which includes the ACLU of Nevada, the Progressive Leadership Alliance of Nevada, Make the Road Nevada and the Culinary Union, have called for a variety of solutions from stabilizing rents to reforming eviction practices in order to address the state's housing crisis.
Ben Iness, the coalition coordinator for the alliance, said in addition to rent increases, people also "face unknown, hidden and unexpected fees that can ruin folks and families" and potentially "push folks over the tipping point to face an eviction."
"I think the unifying theme is that when given an opportunity, without oversight or regulation landlords and property managers will make tenants foot the bill," he said.
Hidden fees
Several proposals targeting hidden and unexpected fees survived the recent bill deadline, in which legislation had to pass out of its respective first house.
Assembly Bill 218 would require landlords to offer a free way for tenants to pay rent other than through an online portal, and mandate all non optional fees connected to the rental, such as sewer and water fees, be listed when advertising the property.
Democratic Assemblywoman Venicia Considine, the bill's sponsor, said the legislation seeks to make it "a deceptive trade practice to list the amount of rent that does not include all the non optional fees of rent," which would allow tenants to seek legal recourse.
The bill passed the Assembly 28-14 on Monday with all Republicans opposed.
During its initial hearing in March, Republican Assemblywoman Heidi Kasama, who owns a property management company, argued some service fees associated with the rental fluctuate and that landlords need flexibility.
The complaint was echoed by landlords and property management groups, who opposed the bill arguing there are certain costs, including trash and water services, that fluctuate.
The bill only requires landlords to list "fixed mandatory" fees.
Kasama also called the section on deceptive practices "very aggressive," adding she would rather see mediation between tenant and landlord than establishing means for tenants to seek satisfaction in courts.
"In my experience as an attorney, I've seen many bills and laws that have great intention but when the bill is put into law there is no trigger, there is no way to enforce it by a private person when something happens," Considine said.
The idea behind the bill, she said, was to tamp down on what she called "resort style fees," where landlords advertise rent for one price but then tenants later learn about other mandatory fees.
It's a situation Considine, who is renting in Carson City because of the legislative session, recently experienced. She said she wasn't told the initial full amount for her rental until she was about to sign the lease, which was higher than the price originally advertised.
Considine said properties should display every associated fee and the total amount "from the get-go" and when landlords are advertising the property.
"This resort style of price listing can be detrimental to a person trying to plan their monthly budget when they are seeking a place to live," she said. "This change will provide transparency and certainty for someone living paycheck to paycheck, which is a large segment of the population in Nevada."
If a landlord still offers an online portal for tenants to pay rent, the bill would also require websites to clearly list the fees to pay with credit cards or debit cards and those fees can't be higher than what it costs to process payment.
"If you're a landlord and you contracted with a portal or website to be a servicer between you and the tenant, the cost of making those payments shouldn't be a profit center," she said.
Repairs
Senate Bill 381, which prevents landlords from charging tenants fees to perform repairs, passed the Senate unanimously on April 19.
"If you're a landlord and you're responsible for maintaining a piece of equipment in the home or maintaining habitability, you cannot pass those charges down to your tenant," said Democratic state Sen. Dallas Harris, who sponsored the bill. "If by statute it is your responsibility, it is your responsibility, period."
Though they supported the bill, during it's first hearing two Republican state senators, Carrie Buck and Jeff Stone, both landlords, asked for clarification concerning repairs that are required because of the tenant's actions.
The legislation would allow landlords to charge fees if the maintenance task is "caused by the tenant's own deliberate or negligent act."
The Nevada Association of Realtors supported the bill while the Nevada State Apartment Association testified in neutral, though didn't elaborate on its position.
Application fees
Two bills seeking to rein in tenant application fees also passed out of their respective houses.
Lawmakers unsuccessfully tried to regulate application and deposit fees in 2021.
Democratic state Sen. Fabian Doñate, through Senate Bill 78, is seeking to prevent landlords from collecting unlimited application fees on a single unit by prohibiting charging fees to other prospective tenants "unless the application or applications for that dwelling unit have been denied."
The bill would require landlords to list fees either on the front page of the application or in an addendum that would be signed by landlords.
SB 78 passed the Senate 14-7. Republican state Sen. Scott Hammond voted with all the Senate  Democrats in favor of the legislation.
A previous version of the legislation sought to extend the time period of no-cause evictions, when a landlord can evict a tenant without a reason after their lease expires, by 30 days, but it was stripped from the legislation prior to its first hearing.
Assembly Bill 298 requires landlords to refund application fees if they don't screen a tenant who applied, and requires the rental agreement to have an appendix that outlines all the fees associated with renting the place.
The legislation, which is also one of several bills proposing rent stabilization, would also cap rent increases at 10% for people older than 62 or rely on disability insurance benefits from July 1, 2023 through Dec. 31, 2024.
The legislation passed the Assembly 36-6, with six Republicans opposed.
Democratic Assemblywoman Sandra Jauregui, the legislation's sponsor, said during the first hearing having it as a pilot program "gives us the opportunity to see if this is something that works for our state or not."
The bill also received rare support from the Nevada Association of Realtors and the Vegas Chamber, both of which are opposed to broader rent stabilization efforts and clarifying state law to ensure cities and counties can address the housing crisis.
It was still opposed by the Nevada State Apartment Association as well as various property management groups.
Iness said all of these bills, along with rent stabilization proposals and eviction reforms, could work in unison to bolster tenant's rights.
"This could mean steady and consistent gains toward protecting Nevada tenants and really step by step, big or small, we're moving toward a robust tenant bill of rights in a way," he said.
But not all measures bolstering tenant protections have survived.
Source of income discrimination
Assembly Bill 176, sponsored by Democratic Assemblywoman Cecelia González, proposed  banning "source of income discrimination" and died in committee without receiving a vote.
Similar to a bill González unsuccessfully brought forth in 2021, the legislation sought to prohibit landlords from discriminating against tenants who rely on housing vouchers, commonly known as Section 8, or other subsidies and income sources such as Social Security disability or child support payments.
The bill would have required landlords who denied a tenant a rental unit to provide a written notice that indicates the reason for refusal, which has never been mandated by law.
Iness said organizers "are baffled" that lawmakers have been able to advance rent stabilization legislation but not a bill to ban source of income discrimination.
Though Iness remains hopeful, he views all proposals vulnerable until they are signed into law.
"We know the power and influence of industry in the building," he said. "Until they are through, they are not through and essentially at risk."