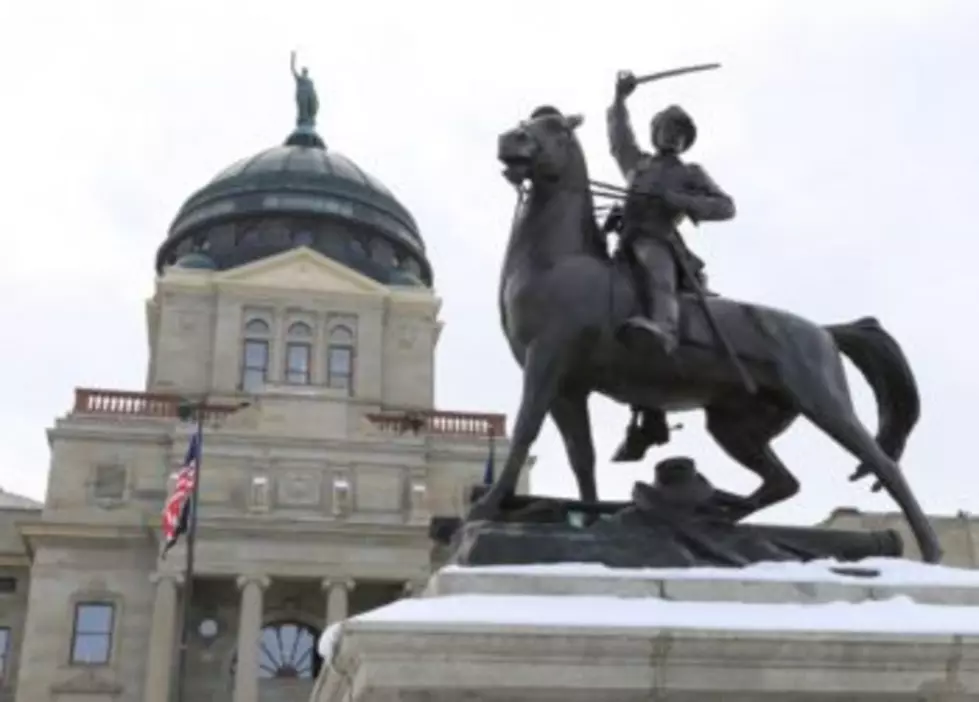 Political redistricting in Montana hinges on U.S. Census, court rulings
The Montana Capitol building. (Stan Parker)
Montana hasn't had much problem with gerrymandering, but redrawing political districts has its challenges.
On Wednesday, the five-member Montana Districting and Apportionment Commission met for the fifth time in Helena as it prepares to redraw Montana's Legislative and perhaps Congressional districts for the next decade.
The majority of the redistricting decisions will hinge on the results of the 2020 U.S. Census. For that reason, commissioner Jeff Essman of Billings worried that some people's reluctance to participate in the census may result in improperly drawn districts.
"I am worried about rural undercount by the U.S. Census, because they're not mailing to P.O. boxes this year" Essman said. "We could try to encourage those in rural areas to make sure they're counted. Reservation or rural – they're both going to be treated badly."
It is important that all Montanans participate in the census, because at about 1 million, the population is on the verge of qualifying to gain a second member of Congress. But beyond that, the Montana Constitution requires the commission to make all districts as equal in population "as practicable."
That means the 100 Legislative districts all need to hold about 10,000 people.
Over the past decade, population trends appear to show more people are moving into about six more urban Montana counties and many are moving away from rural counties. So Missoula and Gallatin counties may end up with more smaller districts, while in eastern Montana, some districts might need to be huge to encompass enough people.
And that presents a problem of how far those voters would have to drive to get to a polling place, said Bret Rutherford, representing the Montana Association of Clerks and Recorders.
Rutherford said most polling places are schools, so he asked the commission to try to have legislative districts overlap school districts as much as possible.
The last time the districts were drawn in 2010, the location of the lines improved, thanks to computer GIS software. But problems still pop up, such as lines drawn across people's property or lines that don't take geological features, like the Billings rims, into account. And because some counties don't have GIS capability, they have used old features like mule trails for district lines in the past.
"I worry about my counterparts in Petroleum or Garfield counties – they don't have GIS," Rutherford said. "The biggest issue is random lines carving up rural counties."
To avoid mistakes of the past, the commission decided to get more input from county election administrators as the districts evolve throughout the upcoming two-year process. The commission will report the results to the 2023 Legislature.
The commissioners also began reviewing the legal requirements of redistricting, including issues and court cases that occurred in the past decade. Only one of the commissioners, Joe Lamson of Helena, participated in the previous redistricting process in 2010, so the other commissioners, particularly Essman, had a number of questions.
After reading the national "Red Book" on redistricting, Essman said he wanted to know more about dealing with racial minorities in districts and who would defend the commission's actions if need be in court.
"We just need to make sure we have a strong legal basis," Essman said. "Has there been evidence of racially polarized voting developed in the state of Montana? And specifically have any of our poli-sci departments done any analysis of previous voting patterns that would bolster that argument."
Lamson asked why Essman was raising that question. Lamson said the 2000 commission was contentious because of the effort to create equitable districts that gave tribes a better voice in the Legislature. Then the 2010 commission agreed to not debate those, so Lamson questioned the need to get into it now.
Because commission attorney Ginger Aldrich wasn't present to answer questions, Chair Sheila Stearns said commission members should voice all concerns so they could be answered at the next meeting on June 10.
Lamson said the Montana commission has been taken to task in three lawsuits since 2000 and the courts have always upheld the commission's decisions. Montana chose to create an independent districting commission, which has kept it out of the gerrymandering struggles of other states.
"If you look at a lot of the controversies regarding redistricting, there were two avenues for reform," Lamson said. "We either need a Supreme Court ruling or we need to form a citizens commission, which Montana has already done. The short of it is the Supreme Court (in 2019) said the Constitution doesn't protect against gerrymandering. They left the door open for states."
The Montana commission is made up of two Democrats, two Republicans and an independent. Essman is a former state senator and chairman of the Republican Party while Lamson was a Democratic campaign manager and Department of Natural Resources and Conservation deputy director.
During public comment, League of Women Voters representative Nancy Lifer of Missoula said her organization would be sponsoring public presentations around the state to educate people on redistricting. The speaker will be Peter Miller, whom Lifer called "the Bill Nye of poli-sci" because he can make the topic interesting.
The presentation is scheduled in Missoula on April 13.
Contact reporter Laura Lundquist at lundquist@missoulacurrent.com.