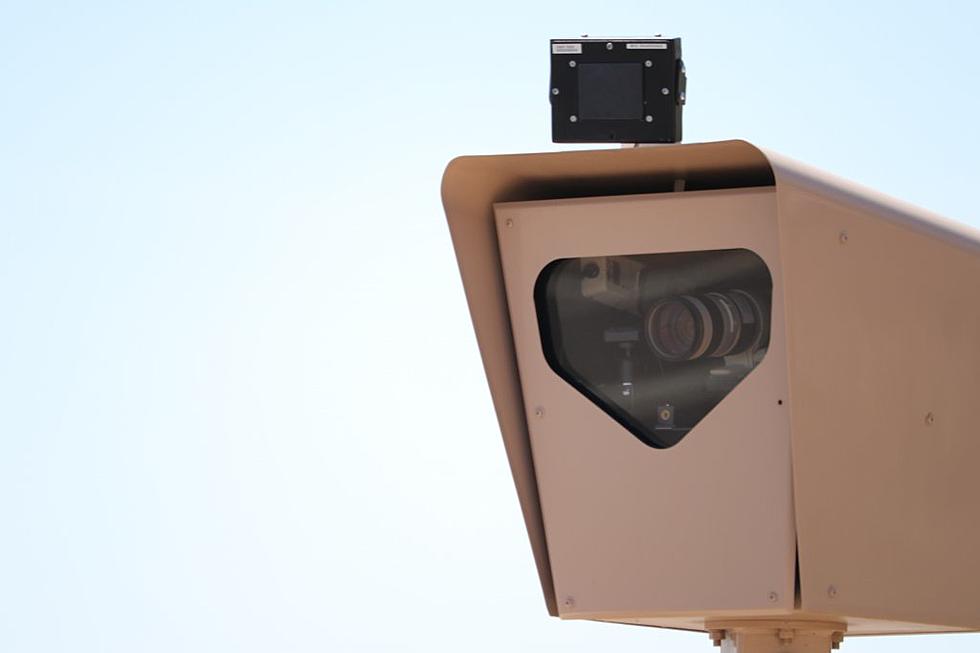 Bill would ban photo radar, red light cameras in Arizona
(Jerod MacDonald-Evoy/Arizona Mirror)
Isabela Gamez
(Arizona Mirror) Legislation barring photo radar and red-light cameras in Arizona is closer to becoming law, despite concerns that it could increase traffic accidents and deaths.
Proponents said cities aren't currently following the laws regulating photo enforcement, which is proof that the system is broken and needs to be scrapped.
Rep. Austin Smith, a Republican from Surprise, said that the city of Scottsdale has admitted in a response to a public records request in March that a sworn police officer doesn't review every radar ticket as required by law. Each instance of this violation in Scottsdale is a class one misdemeanor, he said.
Flagstaff Republican Sen. Wendy Rogers said she authored Senate Bill 1234 to ban photo radar in order to get rid of an "insidious device" that is an intrusion on people's privacy.
"I noticed in the last few months serving away from my district, there's a new feature on Google that tells me if I'm approaching a photo radar. It's amazingly pervasive down here, and I'm astounded," she said during a Senate Government Committee hearing on Feb. 8.
But proponents of photo enforcement say it both keeps Arizona's roads and local police officers safer.
"Enforcement isn't something a town does to our residents, but for our residents, and we listen to them and they asked for more photo enforcement," Paradise Valley Police Chief Freeman Carney told the Senate Government Committee.
Sparling said enforcing seed limits and red-light infractions with cameras has been an effective tool in Paradise Valley. While he said that an Arizonan died in a car accident every seven hours and 25 minutes in 2021, Paradise Valley has only had two automobile accident deaths in the last five years, which he attributed to photo enforcement.
"Our roads are very narrow — to pull someone over, it really causes congestion, and it's more of a dangerous situation for the officer and the person being pulled over," Carney said.
Shawn Dow, a photo radar opponent from Fountain Hills  who's been pushing for this bill to be enacted since 2008, told the House Military Affairs and Public Safety Committee that 16 states have banned photo radar in the last few years, most recently Texas.
Dow claimed in the March 6 hearing that the cameras are putting lives at risk to make money, with accidents increasing in the intersections around the Phoenix area.
Most recently, one person was killed in a fatal collision on March 16th.
Sen. Priya Sundareshan, a Democrat from Tucson said that her city has seen first-hand that photo enforcement works.
"Data showing that photo radar had an impact on reducing vehicle speeds is pretty compelling. Using it encourages compliance with safety, because you are reminded that you might be going over the speed limit," Sundareshan said when the Arizona Senate considered the bill on Frb. 15.
The House has given preliminary approval to SB1234, but it needs a formal vote to be sent to Gov. Katie Hobbs. The bill passed the Senate along party lines, and Hobbs has said one of the determining factors for whether bills are vetoed or signed into law will be if they have broad bipartisan support.