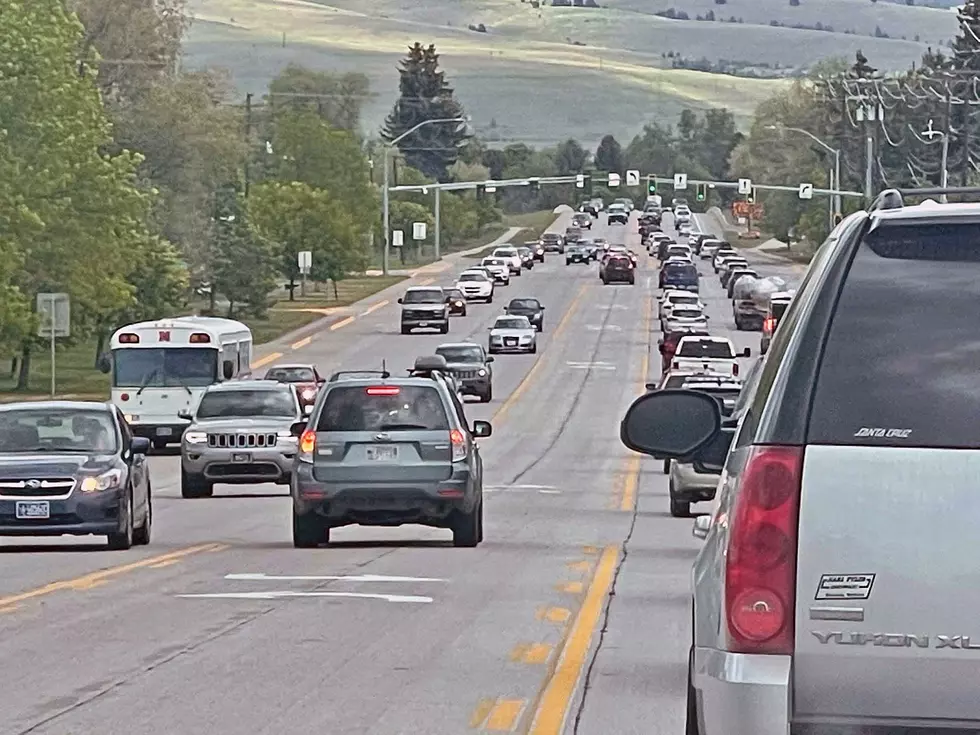 Missoula awarded $380K for Reserve Street safety study
Reserve Street in Missoula. (Missoula Current file)
(KPAX) Driving on Reserve Street can be a dangerous drive, but thanks to community engagement, safety improvements may finally be made.
The City of Missoula was awarded $380,000 this week from the Safe Streets for All Grant Program from the U.S. Department of Transportation to conduct a safety study on Reserve Street, which could pave the way for future safety improvements.
Missoula's Public Works and Mobility Department applied for the grant in July after continued public pressure for improvements. They received several letters of support from the community, making their application more competitive.
Aaron Wilson, planning manager for public works and mobility, says the study is the first step towards long-term improvements to the corridor.
"We'll do the work, we'll evaluate all the crashes, we'll look at every intersection and try to come up with the right solutions and set up an action plan for ourselves that then directs: okay, how are we going to start to tackle these knowing that we have limited funding and we want to be efficient," he says.
The study will address the section of Reserve Street from I-90 to Brooks Street. While the city doesn't currently know the specifics of the improvements, they will look extensively at what they know to be problem areas.
Mullan Road and the section north of the river is a particular area the city has its sights on, according to Wilson. Ways to make pedestrian crossing safer will also be examined.
"We know that there are certain areas where there's a higher concentration of crashes," he said. "Different parts of the corridor have different issues that we want to look at. So part of this study is defining what those are– what do we want to do in different parts of Reserve Street knowing that not every intersection is the same?"
Without specific improvements in mind, Wilson said the city's main goal is to decide how the community wants to see Reserve Street function. The study will be composed of two parts — public comment and engagement, and detailed data analysis.
"We want to compare what people's experiences are with what the data is saying about what's contributing to crashes," Wilson says. "Is this something we can fix through infrastructure? Or is it more of a behavioral thing, do we need to do education campaigns?"
The entire study will take nine months to a year, but the city won't be able to begin for another six months in order to hire expert consultants and solidify the grant agreement with the federal government.
Once the study is completed, the city will reapply for the Safe Streets for All Grant Program in order to start construction and improvements. Wilson says with a comprehensive safety study and plan of what specific goals they have, the City of Missoula will be more likely to secure future funding for construction.
"At the end of the day, we'll have this action plan that will lay out really clear steps of what are the improvements, when do we think we can do them and how much do they cost, and how should we prioritize those," he says. "Safe Streets for All does have a lot of implementation money out there. Obviously, it's really competitive, but having a good project and a good plan is sort of the first step to being able to apply for those."
While some improvements may be fairly inexpensive and take little time to complete, other changes — like roundabouts or separated bike lanes — are more expensive and will take much longer.
Overall, Wilson, a Missoula native, is happy that the city will be able to finally address some safety concerns on Reserve Street.
He says obtaining the grant money wouldn't have been possible without collaboration between city officials, state government and public engagement from Missoulians.