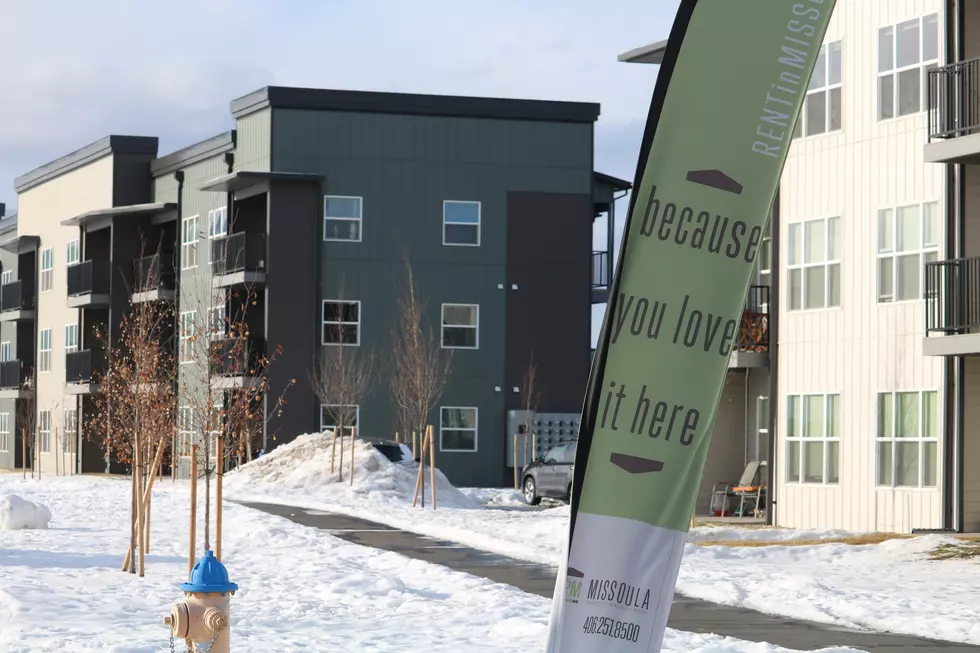 Rising rent? GOP bill prohibits Montana cities from capping costs
Apartments for rent in Missoula. (Martin Kidston/Missoula Current)
Elinor Smith
HELENA (UM Legislative News Service) -- A bill that would prohibit local governments from putting a cap on the cost of rent as rates continue to rise in the state passed the House of Representatives on a vote of 66-27 Thursday.
The bill would prohibit local governments from placing a limit on how much rent can be charged for both private and commercial properties. The bill also includes several other sections unrelated to housing limiting what local governments are allowed to do. One would prohibit local governments from regulating the production of fertilizer. Another would allow amateur radio stations to be conducted from a moving vehicle.
Sen. Steve Fitzpatrick, R-Great Falls, is the sponsor of Senate Bill 105 but Rep. Brandon Ler, R-Savage, carried it in the House. Ler said although rental caps at a local level are intended to help reduce housing costs, they could also come with unintended consequences that could make Montana's housing crisis worse in the long run. 
"First, rent control has been shown to lead to an overall reduction in housing because people do not want to rent property for below the market rate. Second, rent control leads to a reduction in housing property and quality because people do not want to invest in keeping up their property," Ler said.  
Rep. Laurie Bishop, D-Livingston, spoke out against the bill during the debate. She said a lot of the policy she's seen so far this session is prohibiting things just to prohibit them and SB 105 is just one example of that this session.
"I guess the harm that I see in that is that we have a very real problem with housing in particular, and I think we're kidding ourselves when we think that by adding some code clutter saying that local governments can't do something that we're somehow solving the problem. When we actually -- we're solving a problem that doesn't even exist," Bishop said. "And meanwhile we're not solving the one that actually exists. And so I feel like when we're talking to local governments about what they need in regard to housing, they are saying, 'would you please put more tools in our toolbox and let us figure out how we're gonna use them?' And what we've done instead, I think, is taken lots of opportunities to take tools out of the toolbox and said, 'don't even think about using that one.' And I'm not sure that we're really solving the problem that they have."
The state Department of Commerce reports that more than one third of Montanans spend 35% or more of their income on rent. According to data compiled by the Washington Post, rent in Montana rose faster than the national average between 2020 and 2022.
Montana's rent in counties like Lewis and Clark County rose by numbers as high as 36%, which is only 7% slower than the county with the fastest rising rent in the nation. The national average for rent increases was 11.4%. That means rent in some Montana counties rose just over three times faster than the national average.  
Lawmakers from both parties have highlighted Montana's housing crisis as a key issue this session. House Bill 848 from Republican Representative Julie Dooling aimed to address rising rent in Montana through property tax incentives for offering apartments below market value, but the bill was tabled. 
Rep. George Nikolakakos said the bill was about protecting landlords' fundamental right to decide what's right for their property. He said rent control goes against the core values of Montana and the bill should pass. 
"I see it as enshrining a fundamental right, which is the right to private property. It's very simple to me," Nikolakakos said. 
The bill will now move on to the governor's desk for a signature or veto.