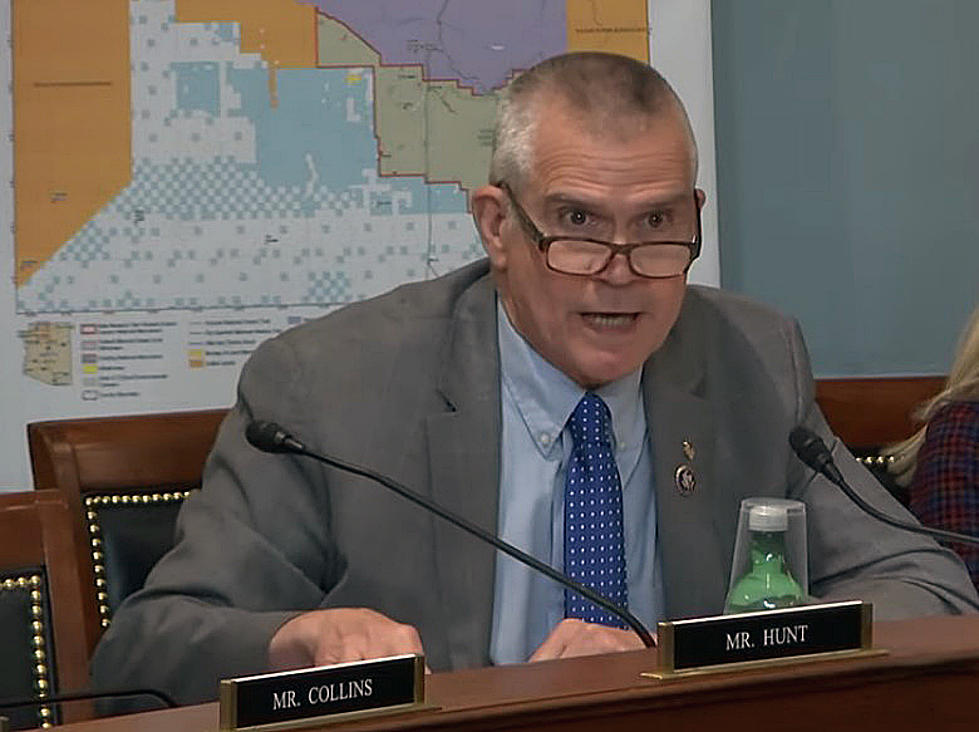 Rosendale more popular than Sheehy, per recent report
Rep. Matt Rosendale. (Daily Montanan screenshot)
Keila Szpaller
(Daily Montanan) Montanans like U.S. Rep. Matt Rosendale for the U.S. Senate on the GOP ticket over newcomer and establishment pick Tim Sheehy in 2024, according to an update from the Montana State News Bureau citing an August poll.
Rosendale hasn't announced yet, but the conservative hardliner has been expected to do so.
The States News Bureau cited reporting from Semafor, which said J.L. Partners shared a poll exclusively with the outlet focused on transparency in journalism. A political scientist told the State News Bureau the results aren't surprising at this point in the election cycle.
In a potential primary, Rosendale would earn 55% of the votes, Sheehy would take 19% and 26% of voters were undecided, Semafor said. The story also said Sheehy had been on the air with an ad buy since the survey was conducted in the middle of August, potentially increasing his name recognition from the time people were polled.
Both Rosendale and Sheehy, a businessman and veteran, would notch wins against incumbent Democrat U.S. Sen. Jon Tester, the story said. Tester beat Rosendale by 3.5 points in 2018.
Tester, seeking a fourth term, is a target nationally for Republicans, who want to seize control of the U.S. Senate. He's the only statewide Democrat in elected office in Montana.
Republicans in the state legislature recently signed a letter urging Rosendale to run. The 37 signers included Senate President Jason Ellsworth of Hamilton and House Speaker Matt Regier of Kalispell.
Republican Gov. Greg Gianforte has endorsed Sheehy, and the National Republican Senatorial Committee is backing him as well. The NRSC — chaired by U.S. Sen. Steve Daines of Montana — said it believes the former Navy SEAL will quickly make up ground, according to reporting from The Hill.
"This poll shows Tim Sheehy has gained over 20 points on Matt Rosendale during his brief time in the race. Expect that trend to continue as Montana voters continue to learn about Sheehy's military and business career," said NRSC Communications Director Mike Berg in a statement posted with the Hill story.