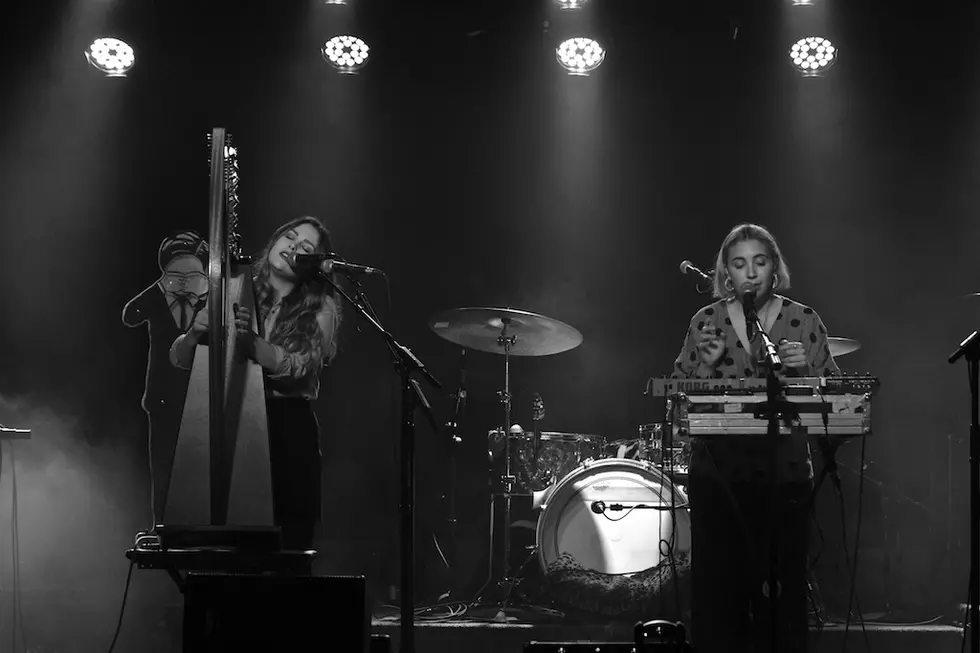 Irish duo Saint Sister brings Celtic charms to the Top Hat
The sound of a harp may bring images of heaven and angels, but in the hands of an Irish musician, it conjures thoughts of water and forests in all their mystery and wonder.
Gemma Doherty and Morgan MacIntyre came together under the name Saint Sister at the Top Hat on May 8, 2019, opening for Henry Jamison.
Together, they bring a new sound to Irish music, one grounded in traditional Irish music and is heavily influenced by electronic beats. Their sound is unique in the long tradition of Celtic music.
For images of their concert, visit our media gallery.