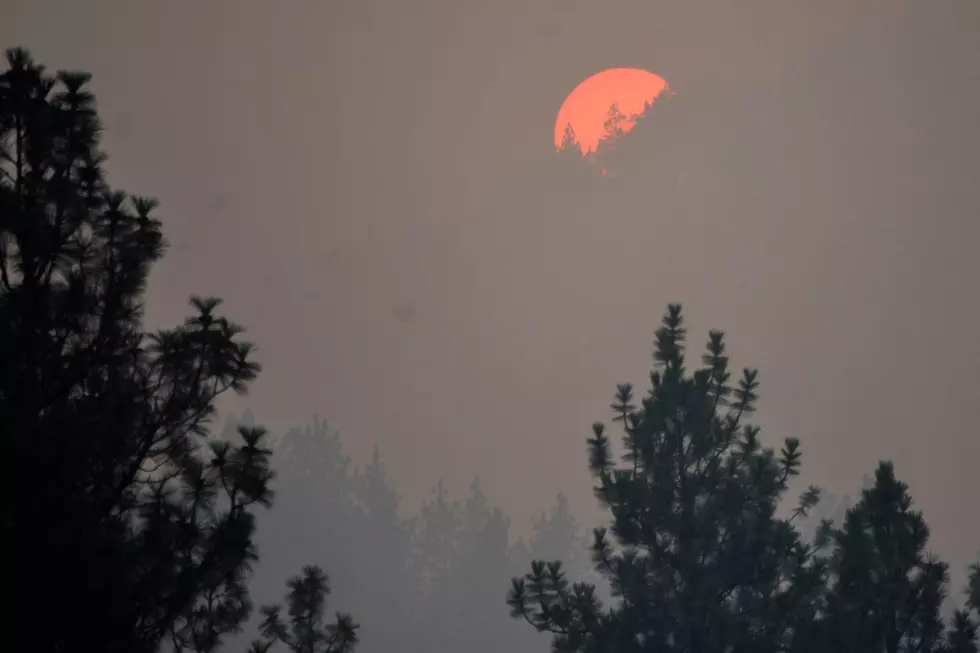 September smashed heat records; 2023 on pace to become hottest year ever
(Martin Kidston/Missoula Current file)
Cain Burdeau
(CN) — After record-breaking summer heat, this September was by far the hottest ever measured, making it even more likely 2023 will become the warmest year on record, the European Union's climate change agency said Thursday.
Globally, September was about 0.5 degrees Celsius (0.9 degrees Fahrenheit) warmer than the previous record for that month set in 2020, the Copernicus Climate Change Service reported in its monthly bulletin.
Temperatures in Europe were especially off the charts, with the average for September coming in at 2.51 C (4.51 F) above normal and 1.1 C (1.98 F) hotter than the previous record in 2020, Copernicus said.
The agency calibrates its data by using average surface air and sea temperatures between 1991 and 2020. For September, the planet had an average air temperature of 16.38 C (61.48 F), which was 0.93 C (1.67 F) above the 1991-2020 average for September.
Samantha Burgess, the Copernicus deputy director, said last month's temperatures broke "records by an extraordinary amount" and pushed 2023 toward "the dubious honor" of being "on track to be the warmest year" ever gauged.
It's been a miserable year with vast wildfires, drought, flooding and extreme heat hitting many parts of the planet. Last month, Copernicus reported that the three-month period between June and August was the hottest on record.
The agency said this September's heat was the most anomalous departure from normal ever logged for a single month in its dataset, stretching back to 1940.
This year's sizzling heat is attributed mostly to human-caused global warming getting supercharged by a strong El Niño weather pattern that set in this spring in the Pacific Ocean.
The alternating El Niño and La Niña cycle is the world's biggest natural weather phenomenon, with El Niño generally bringing warmer temperatures and more unstable conditions. Scientists say next year may be even hotter as the El Niño strengthens.
Climate scientists reacted with dismay and alarm to the latest report.
"This month was, in my professional opinion as a climate scientist — absolutely gobsmackingly bananas," said Zeke Hausfather, a scientist at Berkeley Earth, an American nonprofit that analyses climate data. "This September would not have been out of place as a typical July this decade in terms of global temperatures."
It's expected that 2023 will end up being about 1.4 C (2.5 F) above pre-industrial temperatures, or just under the 1.5 C (2.7 F) goal set out in the landmark 2015 Paris climate agreement.
Scientists have marked 1.5 C as a critical threshold not to exceed for humanity's survival on the planet. This year's baking temperatures are seen as a foretaste of what the climate may feel like in the not-so-distant future as global warming increases with the accumulation of heat-trapping gases in the atmosphere.
This year's extreme heat data adds pressure on world leaders to do more to limit global warming as they prepare to meet in two months in Dubai for a new round of United Nations climate change talks.