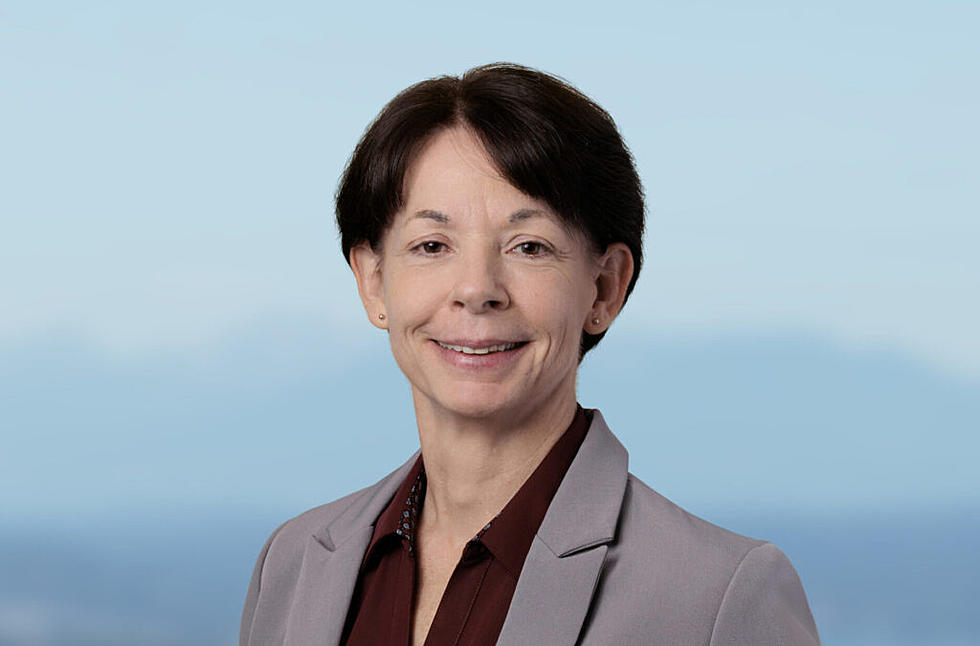 Snohomish County's new sheriff seeks a reset for her department
Susanna Johnson, was elected sheriff of Snohomish County, Wash. on Nov. 7, 2023 (Courtesy of Johnson campaign)
Jerry Cornfield
(Washington State Standard) From an early age, Susanna Johnson wanted to be a cop. At 22, she got her dream job with the sheriff's department in Washington's third most populous county.
In a few weeks, Johnson will become the new Snohomish County sheriff, capping three decades of wearing a badge, nearly all of it for the law enforcement agency where she got her start.
Johnson will be the first woman to hold the office, an accomplishment made possible by voters in the Nov. 7 election. She had received 51.5% of the vote in her duel with Sheriff Adam Fortney as of Tuesday's tally.
"I certainly feel very honored for this opportunity, and excited to come take all the tools that I've learned over the years and bring them back to the sheriff's office," said Johnson who spent the past two years with the Bothell Police Department.
The 56-year-old Lake Stevens resident didn't make gender a campaign issue.
"I wanted to be elected on my own merit, or not, versus some marker of being the first woman," she said. "It certainly is an incredible opportunity. I recognize that it can help bring additional attention to the need of adding more women to the law enforcement profession."
Voters chose her to replace Fortney whose four-year term has been marred by turbulence generated by the pandemic as well as his leadership.
Johnson and Fortney know each other well, having each worked in the department for more than two decades. She left in January 2020 – the month he was sworn in – with misgivings about his approach to protecting the safety of the county's 850,000 residents.
Those concerns would carry over into her campaign. She made a case that Fortney's manner and methods had undermined confidence in a badge "that must symbolize public trust." Five former Snohomish County sheriffs endorsed her as did former congressman and King County sheriff Dave Reichert, the voter pamphlet shows.
"Since the murder of George Floyd, there's been this national reckoning of law enforcement as a profession that the community has a higher expectation of accountability and trust and transparency," she said in an interview Monday.
"People care, they care about the issues of public safety and public trust," she said. "If the community had had those things, I think he could have had their support regardless of whether or not people see him more as a Republican than a Democrat."
'People feel less safe'
Johnson is a woman of unmatched integrity and "a doer" who will step in to get jobs done without seeking accolades. She's also a big fan of Disneyland.
In the interview, she sketched out the blueprint for her first 100 days.
Hiring staff looms as the biggest challenge with more than a hundred vacancies throughout the department, she said.
Employees "are exhausted" so she intends to step up recruitment and retention. Getting the department accredited again by the Washington Association of Sheriffs and Police Chiefs will be important.
"If you're out there looking for a cop job right now, you know, you're probably going to pick an accredited law enforcement agency because the professional standards are better," she said.
Another key is developing a "robust communication plan" emphasizing the department's purpose is to safeguard and serve the community with integrity and respect, she said.
In contrast to Fortney, who stirred controversy at times with his social media posts, Johnson won't have a Facebook page but she said the department will. "It's not about how many followers I would have, it's about the community that we serve."
Addressing crime, including the fentanyl epidemic, with new strategies is a second focus.
She pledged to put greater reliance on data when deciding where to deploy resources and solidify partnerships with other law enforcement agencies. Johnson also plans to push for greater collaboration with human services providers. In her view,  those ties will lead to a reduction in calls for service.
"People feel less safe than they did just four years ago. And there's lots of reasons for it," she said.
'I hope he'll stay'
In many ways, the election was a referendum on Fortney's tenure in the job he won in 2019 by unseating the then-sheriff, Ty Trenary. Fortney captured 55.4% of the vote and won by nearly 20,000 votes in a race that didn't seem that close.
A 28-year department veteran, Fortney worked the graveyard shift as a patrol sergeant and served as president of the Deputy Sheriff's Association, before ascending to sheriff. His approach to public safety honed from years of working the streets endeared him with voters and earned him loyalty among the rank-and-file.
Decisions to rehire deputies fired by Trenary – following investigations Johnson signed off on – incited controversy. So too did his public criticism of the stay-at-home mandate Gov. Jay Inslee issued early in the pandemic. Fortney's critics mounted a recall but failed to get enough signatures to make the ballot.
Fortney embraced his actions in a post-election Facebook post viewed by many as his concession.
"I believe I have remained authentic to who I am as a person and I carried that with me to the Office of Sheriff.  I did not change who I am as a person due to changing political winds or tides," he wrote.
Johnson and Fortney have not spoken or communicated by email since the election.
"At some point, I'm going to try to meet with him. Maybe after the holiday. I would like to find out what sort of things I'll need to know for the next chapter," she said. "I don't know if he'll meet with me but I will reach out."
Differences aside, she said she wants him to stay on with the department.
"I believe he will stay and serve as a patrol sergeant," she said. "I think he enjoyed that job and my hope is that he will stay."