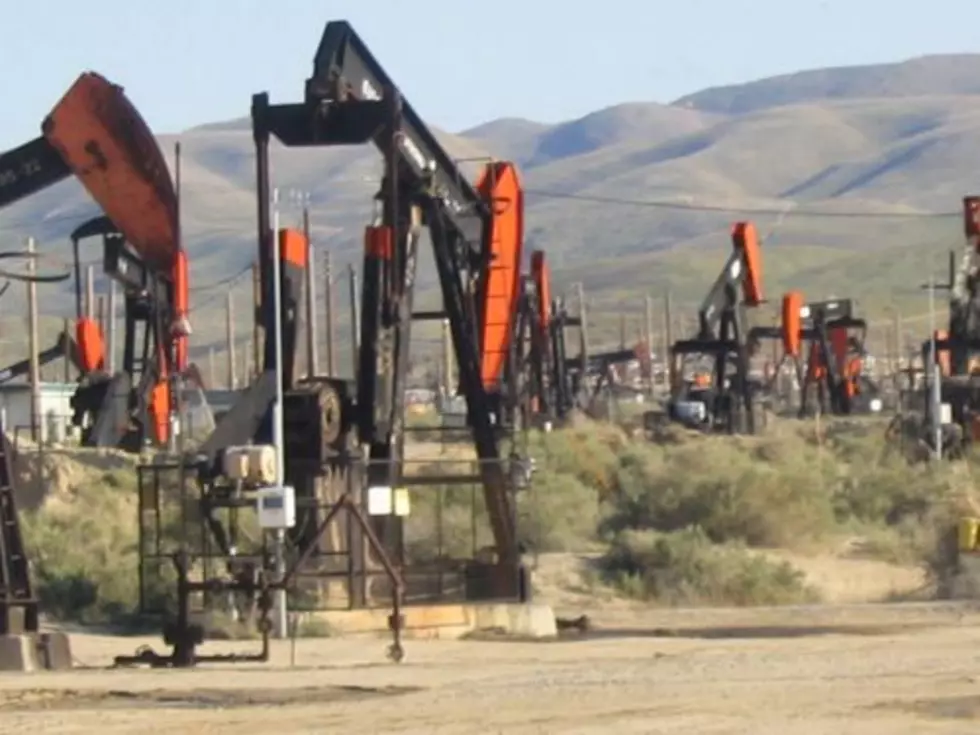 15 states – not Montana – suing EPA for not enforcing oil, gas pollution controls
Fifteen attorneys general and the city of Chicago sued the Environmental Protection Agency Thursday accusing it of failing to control methane emissions from existing oil and gas operations.
New York Attorney General Eric Schneiderman, who is leading the plaintiff group, said in a statement that the Trump administration is"ignoring its legal duty to control emissions of methane," and that EPA Administrator Scott Pruitt has violated the Clean Air Act by "unreasonably delaying" the agency's mandatory obligation to protect public health and the environment.
According to a 2013 report from the Intergovernmental Panel on Climate Change, methane emissions are 86 times more potent than carbon dioxide emissions spread over a 20 year period.
New York State and the city of Chicago are joined in the lawsuit by attorneys general from California, Connecticut, Iowa, Illinois, Massachusetts, Maine, Maryland, New Mexico, Oregon, Pennsylvania, Rhode Island, Vermont, Washington and the District of Columbia.
The coalition argues Pruitt has failed to uphold the Clean Air Act which requires that he "establish guidelines for limiting methane emissions from existing sources in the oil and natural gas sector."
Section 111 of the Clean Air Act, the attorneys general argue, mandates EPA to "develop performance standards" for stationary sources of pollution and demands that the administrator "list categories of stationary sources [he] finds causes or contributes significantly to air pollution which may reasonably be anticipated to endanger public health or welfare."
A review of the list should occur at least every eight years, according to the Clean Air Act.
The EPA is also required to publish its guidelines for controlling methane emissions and give states at least nine months to develop their own plans to contain pollution from their designated facilities.
"EPA must then take final action on the state plans within four months of the due date for those plans," the complaint states. "If EPA disapproves a state plan, it must promulgate [one] for the state within six months after the date required for submission."
EPA data from a 2015 report, Inventory of U.S Greenhouse Gas Emissions and Sinks, found methane from the fossil fuel industry accounts for 31 percent of all total methane emissions in the U.S. and 10 percent of all greenhouse gas emissions generated by human activity.
"Over and over again, the Trump administration has put polluters before the health and safety of New Yorkers," Schneiderman said in an announcement Thursday. "When the Trump administration thumbs their nose at the law and endangers [us] we'll see them in court."
Methane pollution is a multi-faceted menace
Its destructive force not only speeds up climate change itself but exacerbates the ill effects of global warming such as heat deaths, increased ground level ozone pollution – which causes upticks in asthma, bronchitis, heart disease and emphysema – and erodes beaches causing significant flood and property damage.
It also spurs severe rains, floods, wildfires and causes a widespread loss of endangered species.
The oil and gas industry, the complaint states, could cut emissions 40 percent below projected 2018 levels at an average annual cost of "less than one cent per thousand cubic feet of natural gas produced."
"Taking into account the total economic value of the natural gas that would be recovered through the use of these additional emissions controls, this 40 percent reduction would yield savings of over $100 million dollars per year for the U.S. economy and consumers," the complaint states.
An EPA spokesman reached by Courthouse News Thursday declined comment.
Before Pruitt's appointment as administrator, the agency proposed regulations in 2015 which required oil and gas facilities to meet standards limiting their methane emissions.
In June 2016, the agency finally delivered final performance standards for methane emissions from bo5h new and modified oil and natural gas sources.
That process triggered a new obligation for the agency: it was then required to issue "existing source guidelines."
The EPA followed up with a new mandate, the New Source Rule, which went through two rounds of public comment and convened with a review by the Office of Management and Budget to lower compliance costs.
After years of research, which included oil and gas operator and facility surveys, the EPA finally began receiving the requested information in January 2017.
"Nineteen months later, EPA has not yet fulfilled its mandatory obligation under the act… to issue guidelines for the control of methane emissions and from existing oil and natural gas sources once it promulgated the New Source Rule," the complaint states.
Instead, the EPA's activities were "quite the contrary," the coalition argues.
Last March, just one day after 11 oil and gas producing states wrote to Pruitt requesting he suspend or withdraw the information collection period, he acquiesced.
"Without any notice or opportunity for comment, EPA withdrew the Final Methane information collection requests," the attorneys general said.
The EPA also proposed a complete withdrawal from its 2016 "control technique guidelines" for the oil and natural gas industry this March.
The guidelines are considered "critical" to reducing emissions and would "have the co-benefit of reducing some methane emissions," the complaint states.
The coalition is represented by assistant attorneys general Michael Myers, Morgan Costello and Christopher Gore of the Environmental Protection Bureau in Albany, New York.