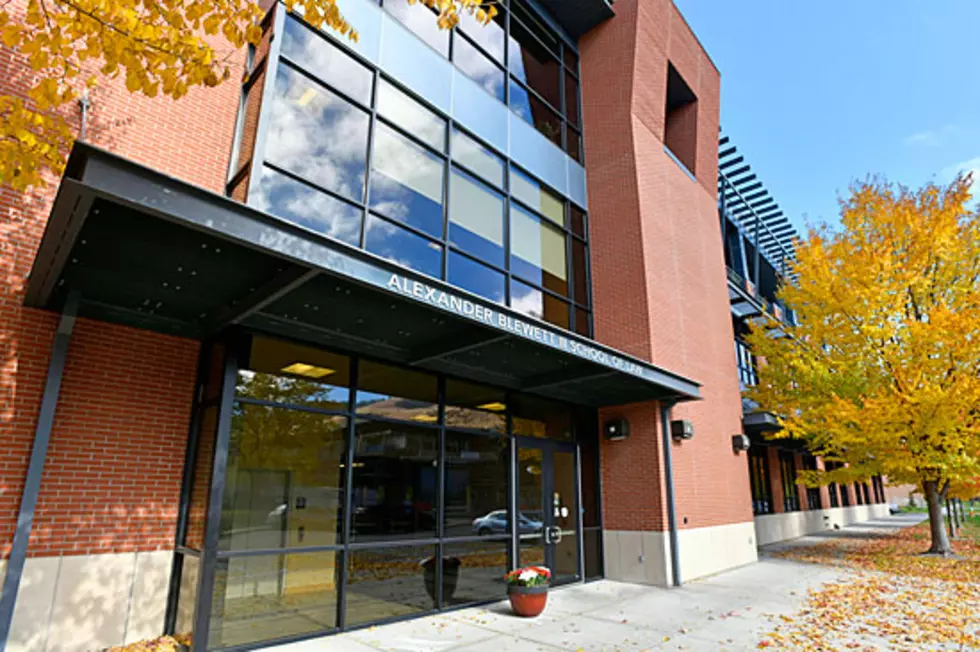 University of Montana names law school dean finalists
Keila Szpaller
(Daily Montanan) Three internal and one external candidate are finalists for dean of the law school at the University of Montana.
The three internal finalists are:
Lucy France, longtime UM legal counsel,
Interim Dean Elaine Gagliardi, and
Kari Hong, whose resume notes she is an adjunct professor at UM for spring 2023.
Hong also worked at Boston College Law School from 2012 to 2021, most recently as an associate professor with tenure, according to her resume.
The fourth finalist is Eric Christiansen, former interim dean of Golden Gate University School of Law in San Francisco, according to his resume.
His resume notes he first worked there as a professor of law in 2009 and has held other leadership positions including associate dean for international programs and partnerships.
UM will hold forums with the four finalists for dean of the Alexander Blewett III School of Law in the next three weeks, and it provided a schedule and links to their resumes (see below).
Lucy France
France's resume notes she has served as general legal counsel for UM since 2013 and is part of the campus senior leadership team. Previously, she held the position of director of Equal Opportunity/Affirmative Action at UM, according to her resume.
She has a law degree from UM and a Bachelor of Arts from the University of California, Berkeley.
France is identified in a lawsuit alleging gender discrimination by UM.
UM has denied the claims.
In 2021, female plaintiffs including three former executives and one current faculty member sued UM in a possible class action case.
The lawsuit names only "John Doe 1-50" as individual defendants.
However, in its narrative, it mentions France as a UM leader who it alleges failed to keep the campus safe and retaliated against former Dean of Students Rhondie Voorhees, a plaintiff in the case.
"Ms. France made decisions, took actions, and guided and/or advised senior administrators, including the President towards decisions that put the safety of the campus, students, and community members, especially women, at risk," the lawsuit said, citing examples.
France declined comment Monday via email. UM has said it is committed to providing an environment free of discrimination and believes the claims are "baseless and without merit."
Prior to working at UM, France's resume said she worked at Missoula law firm Garlington, Lohn and Robinson from 1995 through 2008, the last five years as a partner.
She worked as an adjunct instructor at the law school in fall 2013 and served as a clinic supervisor there from 2013 to the present, according to her resume.
She has served as a board member and a finance and audit committee member for the National Association of College and University Attorneys. Her presentations include "Leveling the Playing Field: Sex, Race, LGBTQA+ and Pay Equity."
Her resume also notes she was the 2019 recipient of the J.B. Speer Award for Distinguished Administrative Service at UM.
Elaine Gagliardi
Gagliardi first worked at UM in 1995 as a visiting assistant professor, according to her resume. She previously worked in private practice.
Prior to stepping in as interim dean, Gagliardi served as associate dean from 2007 to 2010 and as associate dean of students from 2014 to 2017.
She teaches courses including business transactions and estate planning, and she is a co-author of numerous articles, books and book chapters, such as "How to Save Time and Taxes Handling Estates."
Gagliardi earned the George M. Dennison Presidential Faculty Award in 2017 and was also honored with the Harry J. Rudick Memorial Award for Distinction in the Graduate Tax Program, her resume said.
Her resume lists other awards she's received for scholarship, service and professionalism at the law school, along with other administrative positions held at UM and seminar presentations given.
In addition to a law degree from UM, Gagliardi has a degree in economics from Yale University and a Master of Laws in taxation from New York University.
Kari Hong
Hong, whose resume said she has a degree from Columbia Law School, has worked in private practice and spent some time teaching. As an adjunct at University of San Francisco Law School, she developed and taught a course called "Marriage Law, in which the historical foundations of marriage equality were examined," her resume said.
At Boston College, she taught criminal law and immigration, among other subjects, and she founded the Ninth Circuit Appellate Program clinic, her resume said. She said the National Jurist/PreLaw Magazine named that clinic one of the nation's "most innovative" clinical programs.
She lists significant litigated cases in her resume, including a 2021 immigration case, Cheneau vs. Garland, at the Ninth Circuit Court of Appeals.
The case reversed precedent and joined "the Second Circuit in holding that a child of a U.S. citizen derives citizenship when, before age 18, they form an objective intent to remain in the United States," her resume said.
Her legal analysis and commentary have appeared in CNN, USA Today and the Washington Post, among other publications, her resume said.
Eric Christiansen
Christiansen's resume said he led the $24 million "quasi-autonomous law school" at Golden Gate University for 15 months and oversaw a $2 million budget restructuring.
He also served as founding institute director for Golden Gate University's Comparative Law Institute, where he oversaw the international visiting scholars program. His resume said he is a recognized international scholar.
In 2016 and 2017, Christiansen was a Senior Fulbright Research and Teaching Scholar in Spain for the U.S. Department of State, his resume said.
He's served as a peer reviewer for the South African Journal of Human Rights and the Harvard Law Journal in Islamic Law.
His nonprofit executive experience includes work with the Breast Cancer Emergency Fund, AIDS Emergency Fund, NAMES Project AIDS Memorial Quilt, and Food Bank Client Services.
He has a law degree from New York University School of Law, Master of Arts in divinity from the University of Chicago, and Bachelor of Arts in theology from University of Notre Dame.
UM searches for dean
Last school year, a search for dean of the UM law school failed. UM brought candidates to campus for interviews but did not seal the deal with any finalists.
UM launched the search after Paul Kirgis stepped down as dean in fall 2021. His resignation as dean followed allegations he and Sally Weaver, former associate dean of students, discouraged students from taking reports of sexual harassment and assault to the Office of Equal Opportunity and Title IX, which handles sexual misconduct on campus.
The dean and associate dean denied the allegations.
Weaver also stepped down as associate dean, and her contract expired last May.