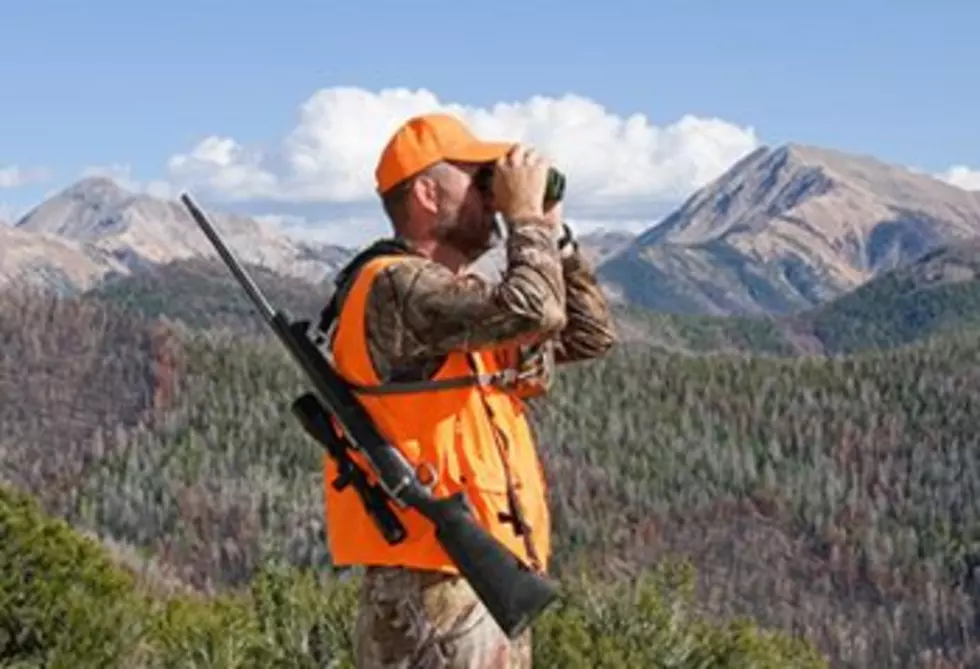 Western Montana hunters question statewide proposals
Hunters have only a few more days to let Montana Fish, Wildlife & Parks know whether they want the big season changes being proposed for at least the next two years.
The FWP commission will vote on final hunting changes at their Feb. 4 meeting, but they passed a few top-down requirements a month ago that have regions scrambling. Since then, regional biologists have been trying to work the new requirements into their proposals and meeting with hunters to get comments before the Jan. 21 deadline.
That leaves only two weeks for the two biologists remaining in Region 2 to finalize the hodgepodge of changes. Wildlife manager Mike Thompson retired two weeks ago.
"The sooner you can submit comments, the better. It just helps us as we're working furiously to read through all those and try to incorporate them into any adjustments," said Region 2 spokeswoman Vivica Crowser during Thursday night's online meeting.
Thursday's meeting was posted to the FWP YouTube site on Tuesday, a few days late because the technician who had the recording was unavailable, Crowser said.
Region 2 commissioner Jana Waller was out of state and couldn't attend.
During the meeting, biologists Rebecca Mowry and Liz Bradley said they'd pulled back on some of their original deer and elk proposals made in early October – mainly dealing with district boundaries - based on the hunter feedback they'd received. Mowry said Region 2 received more public comments than any other.
But they were forced into making some changes based on statewide decisions that the FWP commission passed late in the game during its Dec. 14 meeting, adding to the rushed and disorganized process.
The commission gave initial approval to the elimination of a "bundled" permit allowing archers to hunt anywhere in about a dozen districts. Requested by the residents of eastern Montana and approved a decade ago, the permit used to be easy to get. But its popularity has grown, so some archers get locked out.
However, FWP leadership also arbitrarily combined that proposal with a requirement that any hunter, archery or rifle, who drew a bull elk permit would be limited to hunting only one district. Without that limitation, hunters could hunt in their permit district and other districts with enough elk that permits aren't required.
That limitation was proposed to favor landowners in eastern Montana. In Region 2, Mowry said it was getting a lot of pushback, especially from those who hunt district 270 east of Darby.
One hunter, Alan, said it penalized hunters in western Montana for no good reason.
"What's the biological reason behind locking us out of hunting in other parts of the state?" Alan said. "Much of elk hunting in 270 is weather-driven. If the weather isn't right – as it wasn't last year – we're locked out of hunting anywhere else in the state. That's just silly."
Another last-minute statewide proposal would require FWP to offer over-the-counter B tags – tags for elk cows – for any district where the elk population exceeded two-times the objective. Killing females helps to reduce the population, but hunters point out that the population objective is a made-up number based on a 16-year-old management plan. Montana has changed significantly in the past 16 years.
Again, that blanket proposal might be good in central Montana but causes problems in Region 2. For example, the elk population in district 260 - which covers the river-bottom lands along the Bitterroot River and Clark Fork River between Missoula and Ninemile – is 316% over objective. But it's almost all private land, and quite suburban. So in the past, it's been limited to archery to keep bullets from flying through windows.
"There was some vagueness (in the proposal) on weapons so we assumed it would still be archery only," Mowry said. "(The requirement) is something to be put in 260 that wasn't intended for 260 – we already have options there. So we're really hoping we won't have to keep that, that's something we can exempt."
Some hunters are concerned about the headquarters-directed elimination of permits for mule deer bucks. Instead of permits, FWP is going to allow any hunter with a general license to kill mule deer in specified districts, but the season will last only three weeks, instead of five weeks or more.
But mule deer bucks are a lot less wary than white-tailed deer during the rut – their breeding time – which overlaps the hunting season. Hunters worry that bucks will be overhunted, especially with so many more hunters having flooded into western Montana.
Mowry said allowing an open season in the Northern Sapphire Range where mule deer numbers are declining might actually decrease hunter pressure. Hunters that had mule deer permits were forced to stay in the Sapphires but now they can go anywhere.
"We have either stable or declining trends (with mule deer). So the permit may not be doing much to limit harvest," Mowry said. "This is of course something we'll be paying a lot of attention too."
Biologist Liz Bradley said that's not a problem northwest of Missoula, where steep mountainous terrain provides more security for mule deer, so harvest has remained stable.
Aside from deer and elk regulations, hunters are commenting on several other proposals that have raised eyebrows due to their lack of scientific backing or ethics, including using air rifles to shoot turkeys. Politics appears to be in play in Region 1, where the only district where the black bear season will be extended to June 1 is the district where Region 1 commissioner Pat Tabor is an outfitter.
FWP biologists and bird hunters are strongly opposed to a proposal to extend the season for pheasant, grouse and huns a month to Jan. 31. A guide near Glendive said hunters don't need a five-month bird season and neither do the birds in central and eastern Montana, which is seeing the worst drought conditions since the mid-'80s.
Emergency grazing was allowed on agricultural land set aside for conservation, so winter cover and feed for upland birds has been drastically reduced.
Contact reporter Laura Lundquist at lundquist@missoulacurrent.com.