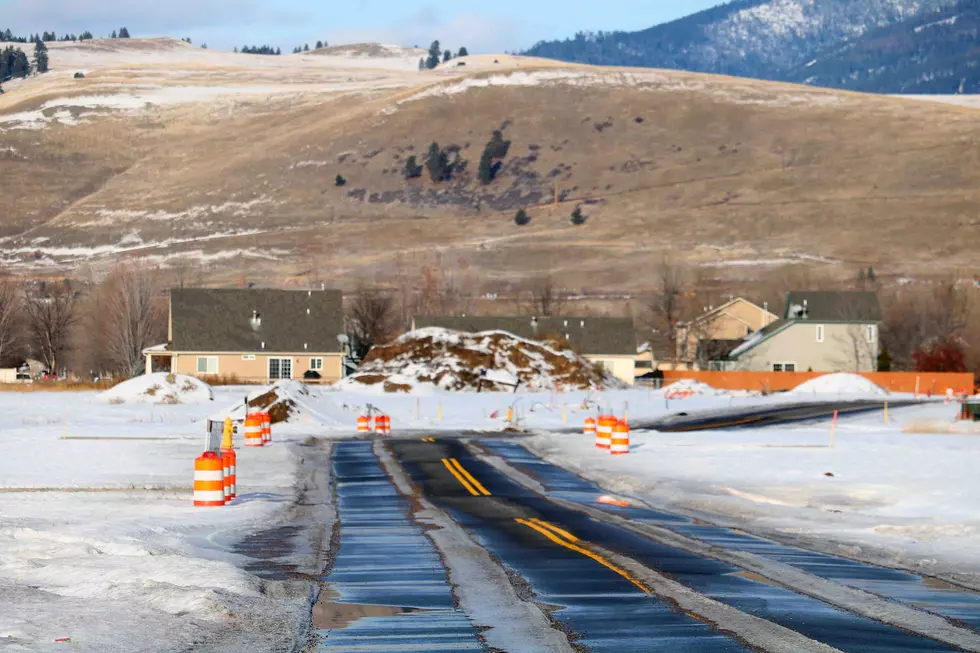 266-unit apartment project off Mullan to pay into impact fee fund
Mary Jane Boulevard off Mullan Road. (Martin Kidston/Missoula Current file)
Martin Kidston
(Missoula Current) The city on Wednesday approved a right-of-way agreement with a developer planning to construct a new apartment complex off Mullan Road and Mary Jane Boulevard.
The agreement ensures Hellgate Meadows LLC funds certain improvements on that portion of Mary Jane that fronts its project, including the instillation of sidewalks and bike lanes.
"The secondary improvements throughout the BUILD grant are being paid as development occurs, and these funds are coming into the pool," said city engineer Troy Monroe. "Either the city will install those secondary improvements, or we'll have the ability as development occurs to install those improvements and be reimbursed from the same pot of money."
That "pot of money" comes from impact fees imposed on new construction in the Sxwtpqyen area, where the city and county invested a $13 million federal BUILD grant to lay out the district's basic infrastructure, including utilities and streets up the curb line.
The grant wasn't large enough to cover other transportation needs in the area, such as bike lanes and sidewalks, resulting in the impact fees. An average 1,200 square-foot apartment generates around $1,500 in fees.
Hellgate Meadows LLC is planning a 266-unit apartment and townhome project dubbed "Snowfarm" on a portion of 57 acres off Mullan Road and Mary Jane. Based on the fee schedule, Monroe said it will contribute $401,000 in total special impact fees.
"That covers the amount necessary for the secondary improvements and adds to the pool of the overall Sxwtpqyen transportation area, which is the whole reason for it," he said.
Monroe said the impact fee account already has funding in it. Other projects in the area, including Hellgate Village, McNett Flats and Broadway Lofts, among others, have paid their fees. As other projects move in, they also pay into the fund and earlier development is reimbursed for a portion of their cost.
"We'll have enough funds to continue to do this as development takes place in this area," said City Council member Mirtha Becerra.