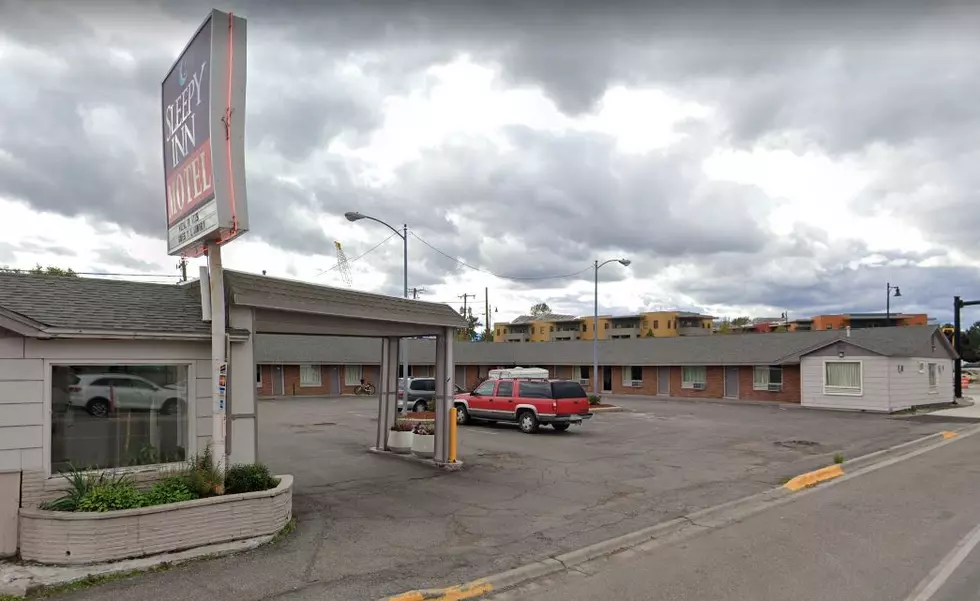 Crews uncover more asbestos during Sleepy Inn deconstruction
Martin Kidston
(Missoula Current) With plans to sell the Sleepy Inn this spring, crews continue to progress on removing the building and clearing the site, though a few unplanned issues have come up.
City officials on Monday said crews have uncovered more asbestos than initially anticipated, and it's likely to add cost and time to the project.
Maci MacPherson with the Missoula Redevelopment Agency said an additional 4,000 square feet of asbestos was hidden behind the building's plaster walls.
"This material was hidden behind the first layer of flooring and drywall and not detected during the 2022 Hazardous Building Materials Survey," MacPherson said.
Several old pipes wrapped in asbestos insulation were also found below the sub floor. A crawl space was found to be longer after crews removed the flooring. That will require additional fill material, MRA said.
MacPherson said the additional work will likely add up to four weeks to the schedule, with completion now set for mid-May. Most of the additional costs are associated with an earlier abatement bid and are eligible for Brownfields program funding.
MRA amended its deconstruction contract with Three Rivers Landworks earlier this month in the amount of $318,800. Up to $221,000 of it will be funded with tax increment financing as permitted by state law.
"In the next few weeks, the public can expect to see the large stacks of deconstructed lumber and other materials removed from the property," MRA said. "It's estimated that 60% of the building material is being recycled or reused."
The city has listed the property for roughly $890,000, with the proceeds going back into the city's Affordable Housing Trust Fund. It's also expected to be the first property to be redeveloped in accordance to the West Broadway planning area.
The plan calls for a five or six story "gateway" building with ground floor retail and roughly 36 residential units.