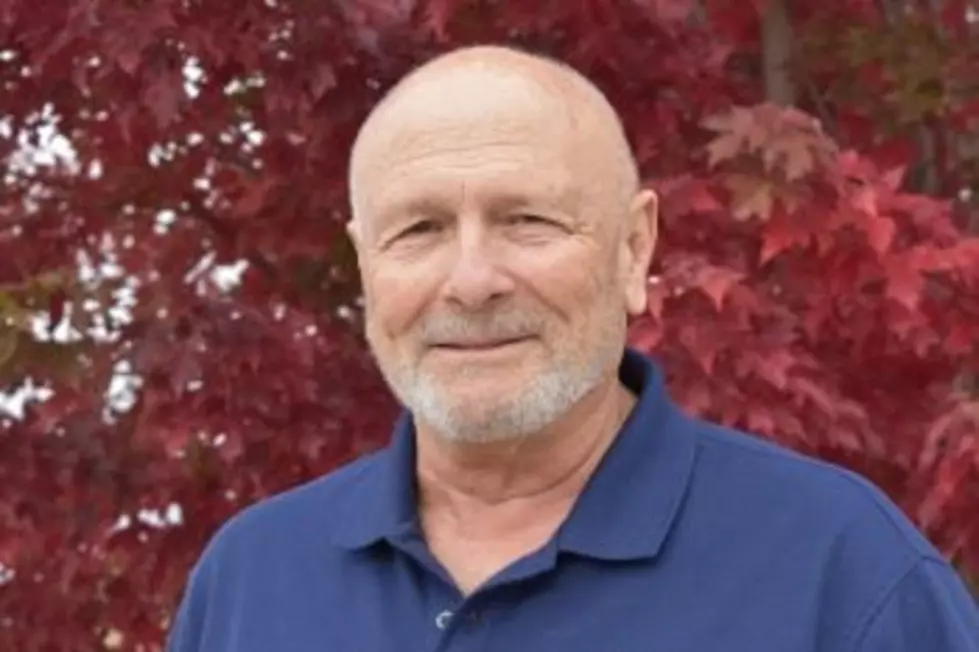 Harmon's Histories: 'Hello Mr. Adams!' Missoula man brought wireless to the backcountry
Jim Harmon is a longtime Missoula news broadcaster, now retired, who writes a weekly history column for Missoula Current. You can contact Jim at harmonshistories@gmail.com.
In a most annoying and perplexing turn of events, everything that could go wrong did go wrong.
Some backcountry trails were almost impassable. Pack horses rolled down mountainsides. Equipment was lost or destroyed.
But finally, in the summer of 1919, Ralph B. Adams at the Mud Creek Ranger Station near Lolo Hot Springs heard the words "Hello, Mr. Adams" spoken by Forest Service radio operator Everett Cutting from Beaver Ridge, Idaho.
It was the first use of a wireless telephone in the northwestern region of the U. S. Forest Service.
Adams, who preferred to be called "R.B.," was the superintendent of telephones for the U.S. Forest Service regional office in Missoula, and was in charge of the experiment.
The Historical Museum at Fort Missoula has created a wonderful exhibit, "FIRE CALL! History of USFS Back Country Communications," featuring R.B.'s work. It was set to debut last spring, May 8, 2020. But then came the pandemic.
Hopefully, we'll all be able to see it soon. It's a fascinating story. Steve Bixby, a volunteer at Fort Missoula, helped put the exhibit together. He was incredibly impressed with what Ralph Adams accomplished, and so am I.
It had to be an exciting time when wireless radio communications replaced those thousands of miles of telephone wires, not to mention the earlier forms of backcountry communications like carrier pigeons and sunlight-reflecting heliographs.
Ralph B. Adams was born August 12, 1879 in Illinois. He was in his 20s when he found his way to Missoula. According to press accounts, he was both well-known and popular in the Garden City, eventually marrying an equally well-known and popular young lady, Miss Lulu Rathbun in the fall of 1908.
Adams worked as the "local plant chief of the Bell Telephone Company." Given his initials (R.B.) and his line of work, folks started calling him "Ring Bell" Adams. The moniker stuck.
By 1912, he had left the Bell Company for a job with the Northern Region headquarters of the U.S. Forest Service as superintendent of telephone construction. One of his biggest challenges was obtaining the needed telephone wire and making sure it was delivered on time for installation. That required trips to Seattle.
By 1914, he was supervising wired phone installation projects from the Blodgett Canyon in the Bitterroot to Ovando, and beyond. He also helped present short courses at the University in Missoula for men planning to apply for permanent positions with the government.
In 1916, he invented a "new portable telephone," weighing only 2.5 pounds and able to be carried by Forest Service patrolmen wherever they went. The smallest previous set was bulky and weighed about 20 pounds.
But that was only the beginning. Adams was fascinated by the possibility of using wireless communication – radios – rather than continuing to string endless miles of wire from tree to tree in the backcountry. The Forest Service had been experimenting with the idea since 1909.
Adams closely followed the radio experiments conducted in Vermont, Arizona and elsewhere, but wasn't until 1917 that he believed the technology had advanced to the point that "there were strong possibilities in the use of ground radio on the national forests."
In 1919, he convinced his bosses to send him to Washington "to confer with the Signal Corps and the Navy Department." He was allowed to borrow "four SCR-67A's for experimental work" back in Montana.
Getting the equipment to the Mud Creek Ranger Station near Lolo Hot Springs was anything but easy. Batteries alone were large and heavy – and 270 of them were needed to power the radio.
There were windfalls blocking the 30-mile trail. A group of pack horses "rolled down the mountain about 100 feet," not once but twice. The first time, the team was "righted" and the trip continued. But a short time later it happened again, this time putting "the storage batteries out of commission." It would take a week to get a new set of batteries to the site.
Finally, on July 15, 1919, with equipment in place and antenna wires placed horizontally on nearby trees, R.B. Adams fired up the equipment at the agreed-upon time and waited.
Shortly, a voice crackled through the SCR-67A: "Hello, Mr. Adams!" Everett Cutting's voice had traveled 12 miles from Beaver Ridge, Idaho, through "previously untested mountainous" terrain – a "first" in backcountry communication.
As exciting as it was, the experiments were short-lived. The bulky equipment of the day, the cost and the many setbacks encountered in transporting supplies into the mountains didn't set well with the higher-ups in Washington. They cut off funding in the early 1920s. It would be five years before the program would be reinstated.
R.B. continued radio experiments on his own. In 1922, he gathered a small group of singers and musicians in his home at 437 Eddy Ave., powered up his equipment and demonstrated "that radio concerts can be sent out from Missoula home headquarters with success," according to the Missoulian newspaper.
Adams' concert was "distinctly heard at the homes of two Missoula citizens (W.O. Dickinson and Dr. W.E. Shea) where audiences eagerly listened in with a new curiosity born of interest in the sweep forward of radio transmission of the human voice and musical instruments."
In a few years, though, the man credited with having "been the first man to do radio broadcasting in Missoula" and to have "done the first broadcasting west of the Mississippi," left the Forest Service to work in the building material business in Portland.
R.B. and Lulu would return to Missoula periodically to visit with friends, but they lived out the rest of their lives in Oregon and California.
Ralph B. "Ring Bell" Adams (a central figure in the Historical Museum at Fort Missoula's new "Fire Call!" exhibit) died in Santa Clara, California, on September 13, 1945.
Jim Harmon is a longtime Missoula news broadcaster, now retired, who writes a weekly history column for Missoula Current. You can contact Jim at harmonshistories@gmail.com. His new book, "The Sneakin'est Man That Ever Was," a collection of 46 vignettes of Western Montana history, is now available at harmonshistories.com.