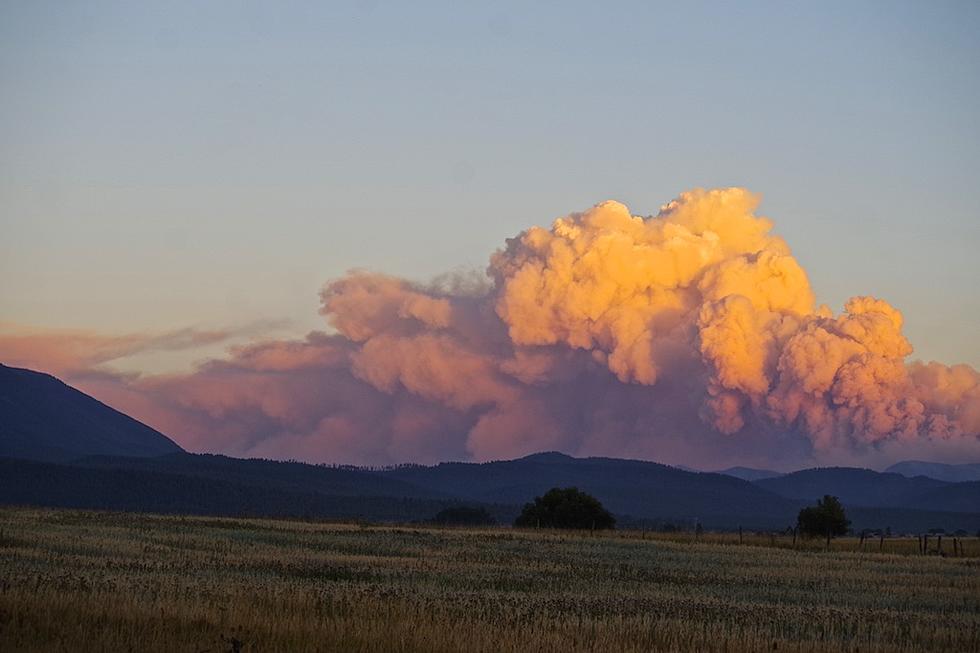 Big Knife fire sends up massive cloud of smoke
The Big Knife Fire became active again on Tuesday under 103-degree temperatures. (William Munoz/Missoula Current)
(Missoula Current) Triple-digit temperatures and dry weather prompted an increase in fire activity at the Big Knife Fire on Tuesday.
The uptick in fire activity prompted a large cloud of smoke visible from both the Missoula and Mission valleys.
The fire was started by lightning on July 24 five miles east of Arlee. It has since grown to nearly 5,000 acres, according to fire officials.
"Exceptionally hot and dry today with increased fire behavior and increased smoke production across the fire area," incident officials wrote Tuesday on their daily brief. "Overnight inversions and thermal belts are allowing fire behavior throughout the night.
The fire weather is expected to remain critical for the next several days as 100-degree temperatures remain in place.
Helicopters have been dropping water in the lower elevations to cool hot spots. Several areas near the base of the mountains west of the Big Knife Fire remain in pre-evacuation status.
Belmore Slough and Burnt Cabin Roads remain closed in the Tribal Primitive Area.