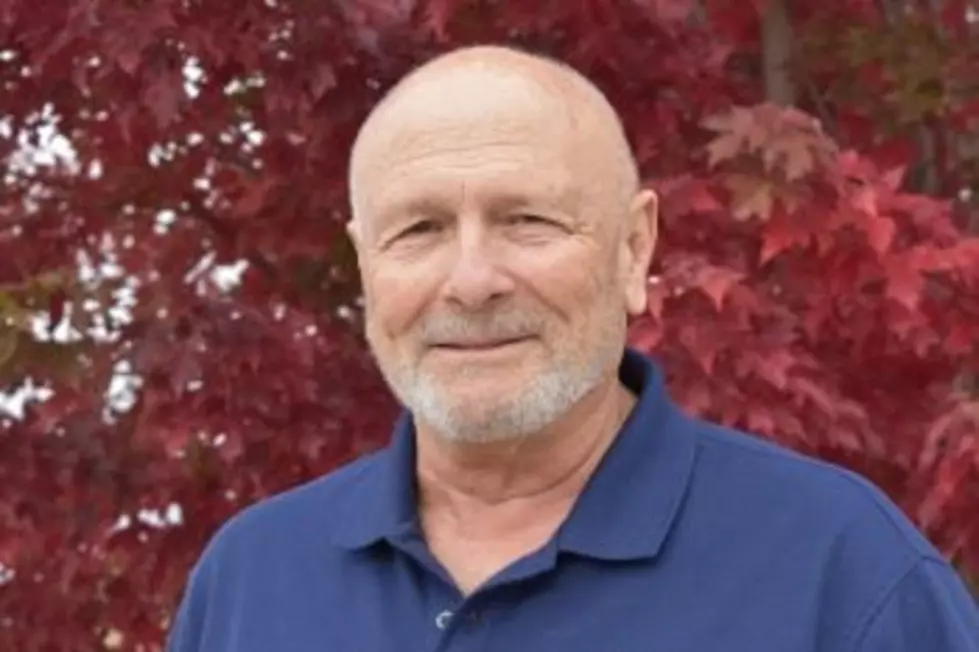 Harmon's Histories: Edward Bonner left indelible mark on western Montana
Jim Harmon is a longtime Missoula news broadcaster, now retired, who writes a weekly history column for Missoula Current. You can contact Jim at harmonshistories@gmail.com.
Edward L. Bonner was up early the morning of July 10, 1902. He couldn't wait to take his new automobile out for a test drive. He and University of Montana Professor Morton J. Elrod had spent the previous day making sure the machine was road ready.
"Feeling in the best of spirits," he set out for his first ride. He headed straight for Professor Elrod's home, where the two were excited that the brand new piece of modern transportation was performing well.
Turning around and heading back home, he suddenly "commenced to bend forward on account of the pain in his heart, and as he did so, pushed the lever that turned the gearing of the machine. "It came to a stop," reported Hamilton's Western News, "and bystanders saw him fall from the auto."
Edward L. Bonner, a Missoula pioneer and one of the best-known men in Montana, was dead at age 67.
But what a life he had! There was even one big surprise that I, having grown up in Montana, should have known about but didn't – resulting in my making a small squeaking sound somewhat resembling "duh!" More on that in a moment.
According to the brief biography of E.L. Bonner on the city of Missoula website (researched by Kim Briggeman, then a news reporter for the Missoulian), the Montana pioneer was born on August 18, 1834 in Orwell, New York. At age 31, he married Carrie Kenyon in Lewiston, Idaho. They had five children, two of whom died in infancy.
Bonner grew up in a small lumber town in northwestern New York. By age 13, was working as a clerk at what has become America's oldest department store, Lorde & Taylor (1826-2021) in New York City.
Eventually, like so many Easterners, Bonner headed west. He ended up in Walla Walla, Washington Territory, where he dabbled in farming and ranching.
But in 1866 he had an idea. Partnering with R.A. Eddy and Daniel Welch, he brought a pack train of merchandise from Walla Walla to Missoula, establishing a trading post called Bonner & Welch near the Florence Hotel. In the years to come, that small business became the Missoula Mercantile Company. Welch bowed out of the business in the 1870s.
Bonner then began expanding. He established branch stores all over western Montana, including Deer Lodge and Butte.
In what would prove to be a fateful decision, Bonner hired a man named A.B. Hammond to work at the store in 1873. Three years later, they were business partners. Soon, Bonner and his partner turned their attention to lumbering and supplying materials, specifically railroad ties, to the Northern Pacific Railroad.
That led to the establishment of one of America's largest lumber mills, along the Blackfoot River. A small town soon developed next to the mill. The Northern Pacific dubbed its stop there "Bonner," in honor of the man. The name stuck for the mill and the town.
In addition to the huge lumber operation on the Blackfoot and the Mercantile, Bonner was a co-owner of the First National Bank in Missoula and president of the Montana Real Estate Association.
But he loved his New York roots, and would spend virtually every winter there enjoying the company of relatives and friends.
Upon his death, Bonner was referred to in area newspapers as "one of the oldest and most respected citizens of this state."
His longtime business partner, Hammond, on the other hand, was not well loved. With his hands in seemingly every business in town, he became known as the "Missoula octopus."
Oh – about that small squeaking sound that may have resembled, "duh," that I mentioned earlier?
I grew up in Libby in far northwestern Montana and often our family would take car trips into Idaho or Washington. I can't count the number of times we would stop at Bonners Ferry, Idaho.
But I never had a clue that small Idaho community, which calls itself "Idaho's Most Friendly Town," was named for Mr. Bonner.
It seems in 1864, the trio mentioned earlier (E.L. Bonner, Richard A. Eddy and John Walton) were authorized by Idaho Territory to operate a ferry crossing on the Kootenai River to accommodate the rush to newly discovered gold fields in British Columbia.
The collection of town sites that developed near the crossing were eventually, in 1899, named Bonners Ferry – another acknowledgment of the impact E.L. Bonner had on western Montana.
Who knew? Well, probably most everyone except me.
Jim Harmon is a longtime Missoula news broadcaster, now retired, who writes a weekly history column for Missoula Current. You can contact Jim at harmonshistories@gmail.com. His new book, "The Sneakin'est Man That Ever Was," a collection of 46 vignettes of Western Montana history, is now available at harmonshistories.com.