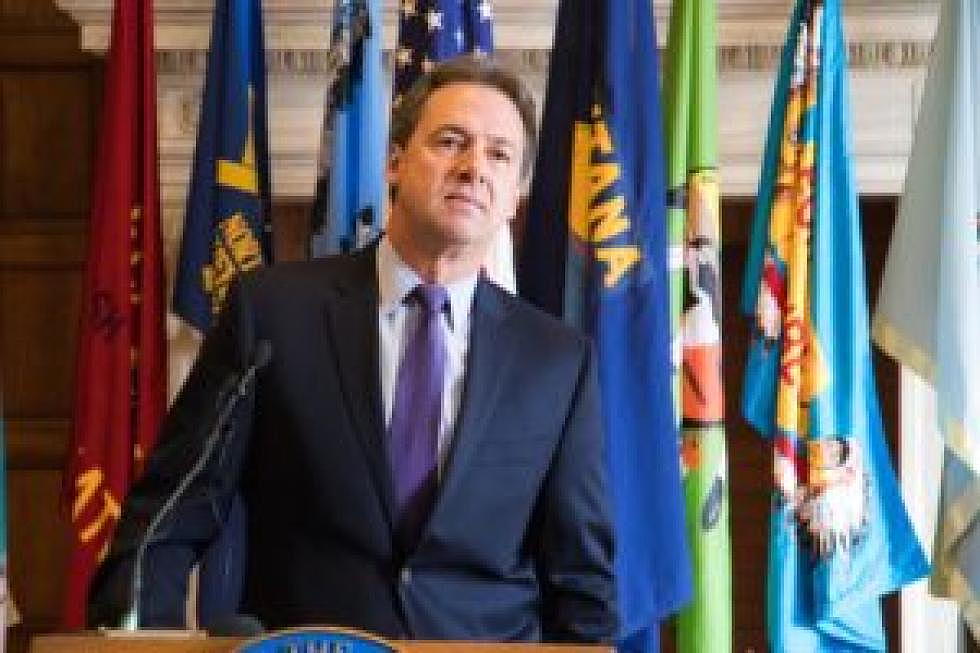 It's official: Bullock calls for special session to fix Montana's revenue shortfall
Gov. Steve Bullock
It's official – the Montana Legislature has been called back to Helena.
Gov. Steve Bullock on Monday announced a special session of the Legislature to address that state's $227 million revenue shortfall. In doing so, the governor said he was "hopeful" that a deal could be struck before the session convened next week.
"I have put forth a set of reasonable and thoughtful proposals to balance Montana's budget for consideration by the Legislature," Bullock said. "It's time Montana leaders fulfill our responsibilities to the people we represent and balance our budget in a way that makes sense for Montana taxpayers, workers and families."
Bullock is proposing to address the shortfall in thirds, taking an equitable combination of cuts and revenue increases to pay the state's fire bill, along with other fund transfers.
The revenue enhancements would seek a 3 percent management fee for State Fund accounts with more than $1 billion in assets, and a temporary tax increase on rental cars, hotels and campgrounds.
Cuts to various programs would also be made and, as suggested by legislators on both sides of the aisle, they will likely be painful.
Among them, the Montana University System would see a general fund reduction to the amount of state financial aid for college students, along with a cut to research agencies attached to the state's two flagship universities.
The Department of Health and Human Services would also take a hit, including the potential elimination of a contract for mobility instruction for 300 blind or low-vision children. Support services for those with severe disabilities could be reduced, and funding for homes for teen parents in Missoula and Billings could be eliminated.
"Because the Legislature already takes a fine-tooth comb to the budget during the regular session, it is difficult, if not impossible, to make any additional cuts without directly affecting services," Bullock said. "But make no mistake, these cuts I'm proposing are a heck of a lot better than the full 10 percent proposed."
Other efforts are also included in the governor's package, including fund transfers. Among them, the state's contribution to the state health plan would be temporarily suspended, and new liquor licenses would be offered by auction rather than a lottery.
"As with many compromises reached here in our state's capital, not everyone will get everything they want in this proposal," Bullock said. "There are cuts I would prefer not to make, and if I had my way, I would create permanent tax fairness for middle-class Montanans instead of only temporarily increasing revenue.
"But as elected officials, we are elected to responsibly govern on behalf of all Montanans – and to allow the perfect be the enemy of the good, and instead do nothing, would be irresponsible."
The special session is slated to begin at noon on Tuesday, Nov. 14. Hearings begin on Monday.