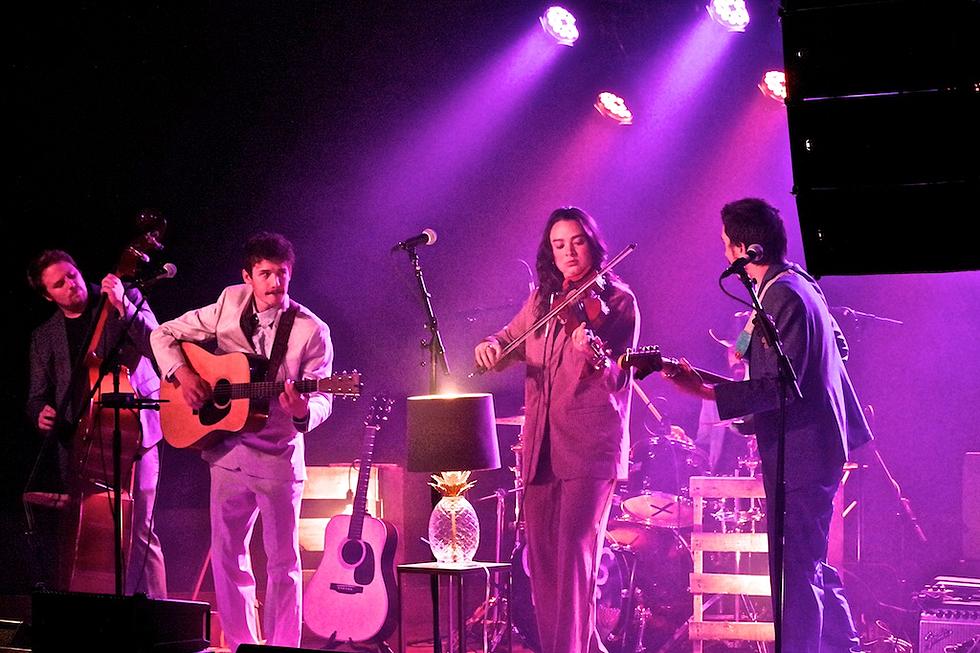 Cactus Cuts brings old-time bluegrass to the Top Hat
Cactus Cuts at the Top Hat. (William Munoz/Missoula Current)
William Munoz
(Missoula Current) Bozeman's local music scene is vibrant. One of the more recent bands is Cactus Cuts, a five-piece Americana folk band.
Drawing on the music of The Milk Carton Kids and Doc Watson for inspiration, Cactus Cuts has acoustic arrangements of covers as well as their compelling originals.
The influence of bluegrass is clear, but the storytelling lyrics are compelling. The original "Joseph Rollings" chronicles the struggle we all have with the need to make money and the need for connection with family and home.
Set in the time of Western settlement, Cactus Cuts has an upbeat ballad that is danceable, all the while bringing the listener into the reality of the story.
"The search for Gold or Silver never served a soul so fair

Or the way the rain will fall when we needed it to clear

Standing with his hands over a patchwork shoulder sack

Joseph Rollings held a match to an unlit cigarette."

 
Cactus Cuts, while drawing on the traditional roots, fuses their music with a current view of folk and bluegrass. The band is made up of Benn Busalacchi on guitar and lead vocals; Able Barnhart guitar and vocals; Ani Casabonne fiddle and vocals; Ryan Krauss on bass and Ian Jarvi on drums.
They formed in 2022 and in a short time have shown they are a cohesive unit creating a sound that is both contemplating with lush ballads and just foot-stomping dance.
This band has a bright future. They have an EP Lies Are Sweet with a full-length album Fresh Cuts in the works. Cactus Cuts played at the Top Hat as part of the venues free concert series.