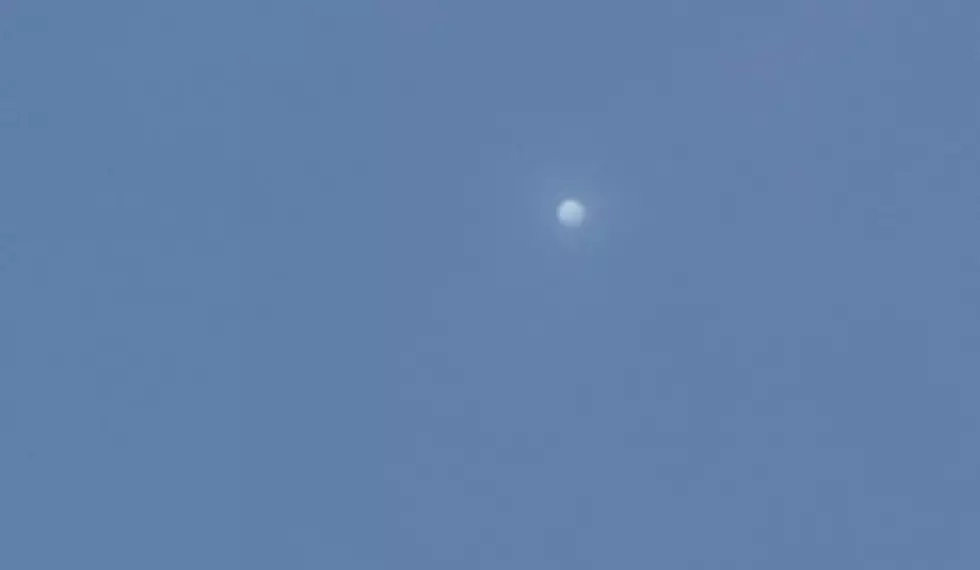 Officials: Object spotted over Montana a Chinese spy balloon
(Photo by Leland Wells)
(KPAX and Missoula Current) The Defense Department is "confident" a balloon spotted this week over parts of Montana was a surveillance balloon from China.
Joint Chiefs of Staff chairman General Mark Milley and vice chairman Gen. Christopher Grady recommended against downing the balloon, or taking "kinetic action," due to potential danger from falling debris.
President Joe Biden was briefed on the situation and Gov. Greg Gianforte on Thursday issued a statement.
"I received an informational briefing yesterday on the situation involving a suspected Chinese spy balloon flying over Montana," Gianforte stated. "From the spy balloon to the Chinese Communist Party spying on Americans through TikTok to CCP-linked companies buying American farmland, I'm deeply troubled by the constant stream of alarming developments for our national security."
According to news reports, several people near Billings reported seeing the balloon in the sky on Tuesday.
NBC News reported the balloon flew over the Aleutian Islands, through Canada and over Montana. A senior defense official told NBC News that the balloon remains over the U.S. but declined to say where.
All flights at Billings Logan International Airport were grounded Tuesday afternoon for about two hours as defense authorities weighed what to do about the balloon.
Victoria Hill, a city spokeswoman, said three flights experienced delays, including two inbound flights that were diverted and arrived in Billings late and an outbound United Airlines flight.
The city won't comment on the military's contention about the Chinese spy balloon, Hill said, referring all questions to the FAA.
Military aircraft was sent to the area in Montana where the balloon was spotted, but defense officials did not confirm whether the planes had the authority to shoot it down.
A senior defense official said the balloon was large enough to potentially do damage on the ground if shot down, but the official declined to get into specifics on its exact size.