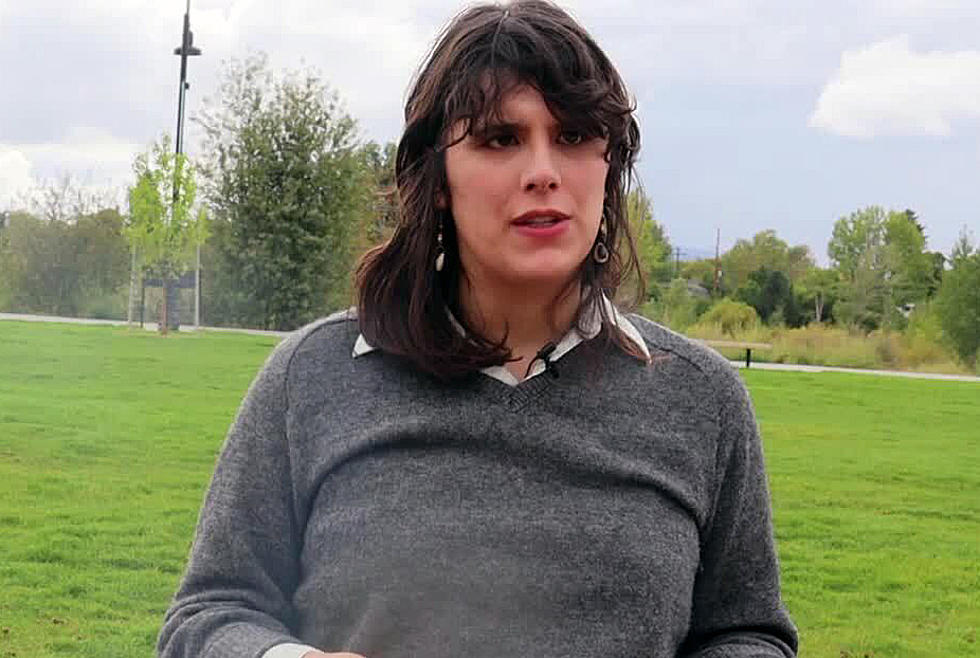 City Council candidate questionnaire: Ward 1 Gwen Nicholson
Gwen Nicholson
The Missoula Current sent a candidate questionnaire to all City Council candidates ahead of the General Election in November. Below is the response from Ward 1 council candidate Gwen Nicholson.
1. While this is a non-partisan race, how do you align politically?
It's important that Missoula has non-partisan races because it allows us to cross ideological lines and come together on everyday issues. My own politics are whatever aligns with the material interests of marginalized people and the working class.
2. What do you see as the top issues facing the city at this point in time?
Affordability, property tax, renter's rights and the unhoused crisis.
3. What would you bring to the table to resolve your top issue?
I would advocate for policies that support renters, such as fully funding the Affordable Housing Trust Fund, investing in revitalizing existing properties, using zoning code reform to ensure that new development is tailored to the needs of neighborhoods, creating a universal rental application, guaranteeing a right to counsel in eviction disputes, and providing greater support for co-ops and community land trusts.
4. Do you support funding police and fire, and how would you help them gain the resources they need to do their job?
I support funding essential emergency response teams such as the fire department, the mobile crisis unit, and the homeless outreach team who all currently work with law enforcement to connect Missoulians with essential services, provide support during crises, and divert people from jails.
Eventually, we will likely need to propose another levy similar to the fire levy taken off this year's ballot, and in the meantime find creative budgeting solutions to make sure essential services continue, get emergency services providers the trauma-informed training they need, and help response times catch up to national standards.
5. In what way do you support local businesses, both big and small?
I want to support creating more walkable and accessible neighborhoods with expanded transit lines so that people can more easily access local businesses. I also believe in creating more mixed-use zoning that would integrate small businesses directly into communities.
I believe that this would help connect businesses with more local consumers, and making running a small business more sustainable. As an individual consumer, I choose to shop at local businesses when possible, and I encourage my friends and loved ones to follow suit.
6. The city is facing a budget crisis. How would you address it?
I would promote greater transparency in city budgeting and greater outreach to neighborhoods to engage constituents and integrate their needs into the budget. We also need elected officials to become more active and engaged with submitting amendments to the budget that reflect the needs of their wards. I would also encourage my constituents to become more engaged with budget policy on a state level, where a great deal of decisions are made regarding Missoula's ability to collect revenue and and create more progressive taxation.
7. What areas would you cut to help the city balance its budget next fiscal year?
We can cut down on bureaucratic bloat and downsize the amount of consultants. I would also consider redistributing Missoula Redevelopment Agency funds when balancing the budget.
8. How would you help address homelessness, and how does personal accountability come into play?
Addressing the homelessness crisis is the responsibility of housed and unhoused communities alike. We need move away from an expensive approach based in criminalization and marginalization, and instead focus on providing basic services such as access to bathrooms, garbage disposal, internet and charging stations for unhoused populations so that they can build stability, pursue economic opportunity, and access medical and mental health services.
It's also our responsibility to be in dialogue with unhoused people so that we can figure out how best to support their needs and balance those with the needs of the housed community. This moves us closer towards addressing the root systemic causes of homelessness and pursuing housing for all.
9. How can the City of Missoula play a stronger role in supporting businesses and growing jobs?
Tax Increment Financing, when used correctly, can be used to invest in projects that bring job growth and business development opportunities that can benefit the working class in Missoula.
Additionally, business and job growth requires attracting a stable labor pool to Missoula, and providing affordable housing for workers. That means creative investment in new housing opportunities and rental relief programs. This will help ensure that we can better encourage businesses to source labor from in and around Missoula, and help make the working class more robust.
10. How would you support housing development in Missoula without turning to subsidies like the Affordable Housing Trust Fund?
Supporting some infill development and exploring the elimination of regulations that restrict the development of diverse and dense housing options.