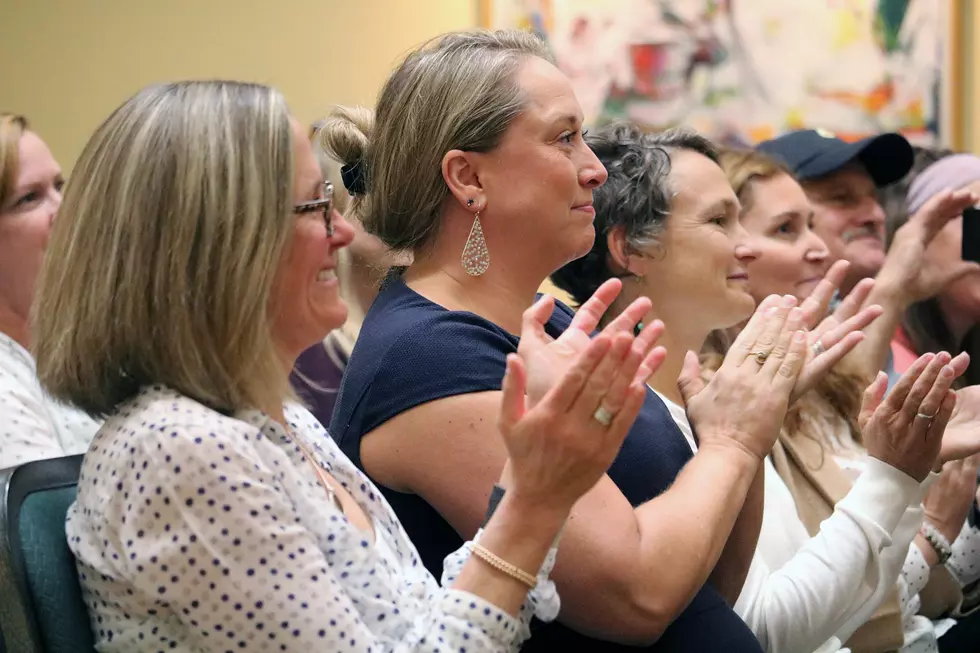 Several Missoula City Council members push for higher pay
Members of the Missoula City Council. (Martin Kidston/Missoula Current file)
Martin Kidston
(Missoula Current) Over the past two weeks, several members of the Missoula City Council have suggested they're not paid enough for the work they're asked to do as an elected official, and the question isn't likely to fade any time soon.
Last week, council member Daniel Carlino sought to amend the city's new budget to increase the amount of money a council member receives for "communication." More recently, council member Sandra Vasecka also sought to increase the amount of pay council members receive in general.
Both efforts failed, but it may not be the last of the question.
"It's no secret, everyone on council and former councilors, with the amount of work we do, we don't get compensated nearly enough," said Vasecka, who sought to pull $12,200 from the mayor's salary to increase City Council pay.
Council members this year will receive a roughly 3% cost of living increase, according to city officials. But Vasecka said the actual increase in the cost of living stands at 9% or more.
And while council members do receive a $15,000 stipend and full healthcare benefits, some believe the job warrants more. Carlino said he struggles to live on such pay, even when included with a second job.
"It's literally not enough income to even get a rent application approved," Carlino said. "If you want to push out working-class candidates and every-day Missoulians who are low income from being on City Council, then you should keep the City Council wages very low."
Next year, voters in every Montana city and county will be asked if they want to review their form of local government. The question is required every 10 years and could include issues like representation, pay, the city charter and other matters.
But several members of City Council said complaints over pay aren't warranted. Those who run for office – like any job – should know how they'll be compensated if elected and accept it.
Several members said the $15,000 council members receive in pay is generous, and when combined with full healthcare benefits, it amounts to a whole lot more. There aren't many $15,000 jobs that come with full benefits, said council member Heidi West.
"It's not the first time pay has come up," said West. "The fact that we get pay and full benefits opens up opportunities you're not going to get at many places. We're compensated quite a bit more than the dollar amount, and I'm grateful for that."
Others believe asking for more money while serving on City Council raises questions over motivation and why one chose to run in the first place.
"If it was more money, our motivation might be a whole lot different," said council member John Contos. "If you want to be on City Council, it's because you want to be on City Council. I feel like the motivation people have to serve on City Council for that amount of money is great, and it keeps people honest."