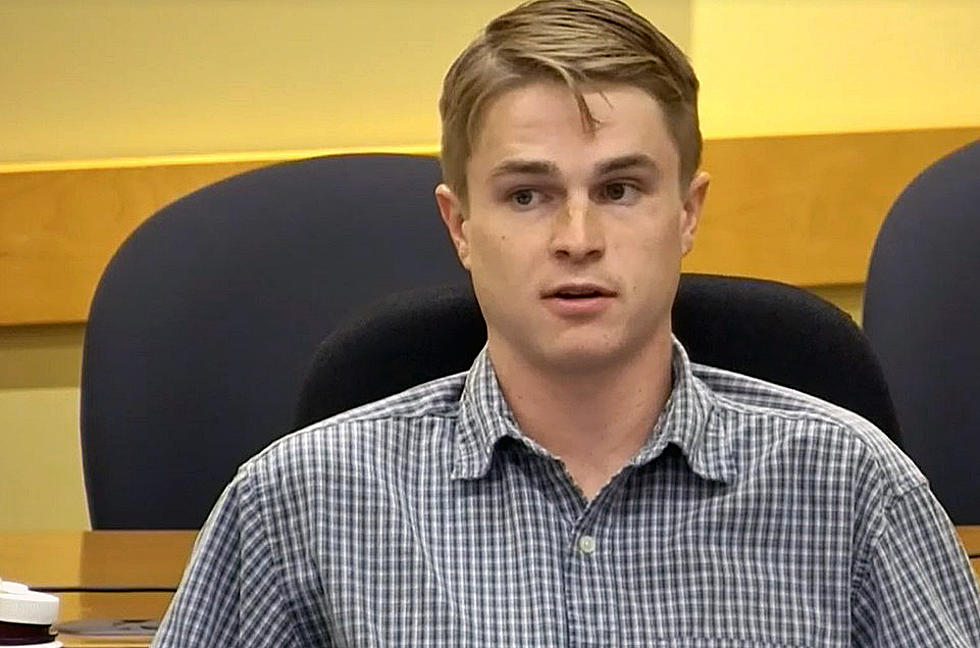 City Council member seeks change to rarely used rule
Council member Daniel Carlino.
Martin Kidston
(Missoula Current) An effort to change City Council rules to make it easier for one member to get a proposal heard in committee fell short of the eight votes needed to make the change, though it will be reconsidered on Monday if more council members are present.
Council member Daniel Carlino on Wednesday sought to change Rule 22, shortening from six weeks to four the wait that's required to blast an item to a committee hearing. Doing so requires the support of at least one other council member.
Over the last few months, Carlino has alleged that several of his referrals weren't scheduled for a hearing, including a presentation by the Homeless Outreach Team and another to ban the Missoula Police Department's use of "spit hoods."
"If the committee chair or council president didn't want a policy proposal to come up for a vote, currently they're able to stop that for at least six weeks," Carlino said. "This proposal would change that. If you think any two council members should be able to bring anything up for a vote or discussion within a month or so of time, we should make this change."
While Carlino has suggested that some of his proposals aren't getting scheduled, he has never used Rule 22, even in its current form. Other proposals brought by Carlino, including an effort to decriminalize hallucinogenic plants, have been heard.
Several council members questioned the need to change a rule that hasn't been used in years.
"If the council member (Carlino) had tried to use Rule 22 and it had not worked or failed, then bringing forth an amendment to make it more workable would seem like a reasonable approach," said council member Stacie Anderson. "This is something no one has had a problem with because they haven't bothered to try to use it."
Council member Gwen Jones also questioned the need to change the rule, one she said hasn't been a problem. Jones added that many of Carlino's referrals don't come ready for a hearing.
"You had a policy discussion you wanted to have on homeless where you didn't have any ideas you were bringing to the table listed in the referral. That was an issue. This rule has not been used, and I think the (committee) chairs get your stuff onto the floor pretty quickly," Jones said.
She also took issue with Carlino's version of the facts.
"I don't like it when people love to message from the council floor as they reinvent prior history," she said.
Carlino's proposal to change Rule 22 resulted in a 6-2 vote, but eight votes are needed to adopt the change. The issue may be heard again on Monday if more than eight council members are present.