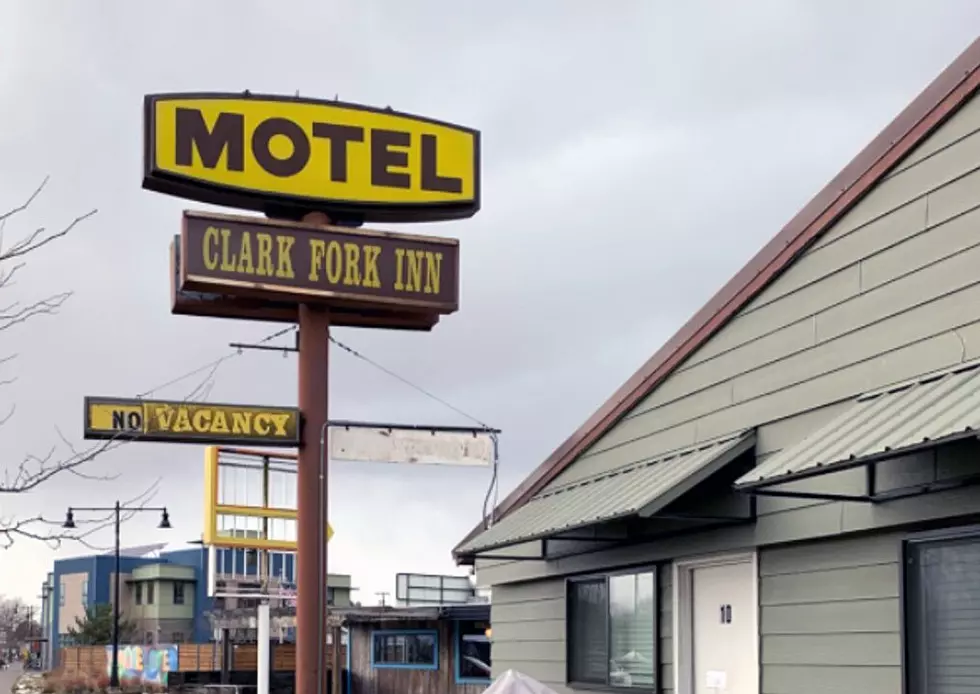 Change of plans: Clark Fork Inn to be razed, replaced with veterans housing
Martin Kidston
(Missoula Current) An old West Broadway motel once eyed for renovation to provide transitional housing for homeless veterans in Missoula will be removed and replaced with a new facility, county officials said this week.
The Poverello Center in 2021 purchased the Clark Fork Inn using $1 million provided by the Department of Veterans Affairs. The city and county of Missoula each contributed $835,000 in American Rescue Plan Act funding as well to help the Poverello secure the property and cover renovations.
But while the original plan envisioned rehabilitation, the project's architect determined that new construction was the better and more cost-effective solution.
"It was deemed more economical to take down the L-shaped building and construct 16 new units that would also better accommodate residents," said county planner Heidi West. "That will allow room for a community kitchen, laundry and other shared facilities."
The change in plans adds an estimated $2 million to the project's initial $4.7 million cost. But the county in 2022 applied for and was awarded a $600,000 Community Development Block Grant, which will help cover the remainder when local ARPA contributions are included, West said.
"A bit of time has passed between the original allocation of ARPA funding was contributed to this project," said West. "That's in large part due to trying to define the scope of the project and the timeline for construction."
The Housing Montana's Heroes program has been operating at the Poverello for the last 10 years. It serves up to 20 homeless veterans on the second floor in semi-private rooms. But the shelter is still a congregant setting and for some, the atmosphere can be difficult to endure.
In contrast, the rooms at the Clark Fork Inn will be private. The non-congregant setting is now required by the VA when federal funding is accepted. The funding also requires the relocation of the motel's existing residents.
West said the process is also taking some time and roughly seven people still occupy the facility.
"This triggers the Uniform Relocation Assistance Program, which means everyone who was housed there needs to be relocated and compensated," West said. "It's a long process to find something. These (rooms) are currently low rent. Finding places for people to go in Missoula is challenging."
Plans for the new building include 16 rooms on two stories, along with four rooms that will remain from the old motel. Several rooms will be ADA accessible, West added.
"There's been a considerable amount of investment in this location already. If they were to switch locations, the county would have to start over," West said, citing environmental review and other work. "All that groundwork has been laid.
The project will go to bid in July and the new facility is expected to open in December 2024.
"This will help eliminate the stressors for veterans who may need mental health support or who suffer from traumatic stress," city grants administrator Tracy Pohndorf told the Missoula Current last year. "The move elevates the Poverello's ability to help veterans thrive and heal as they transition from homelessness to stable housing."