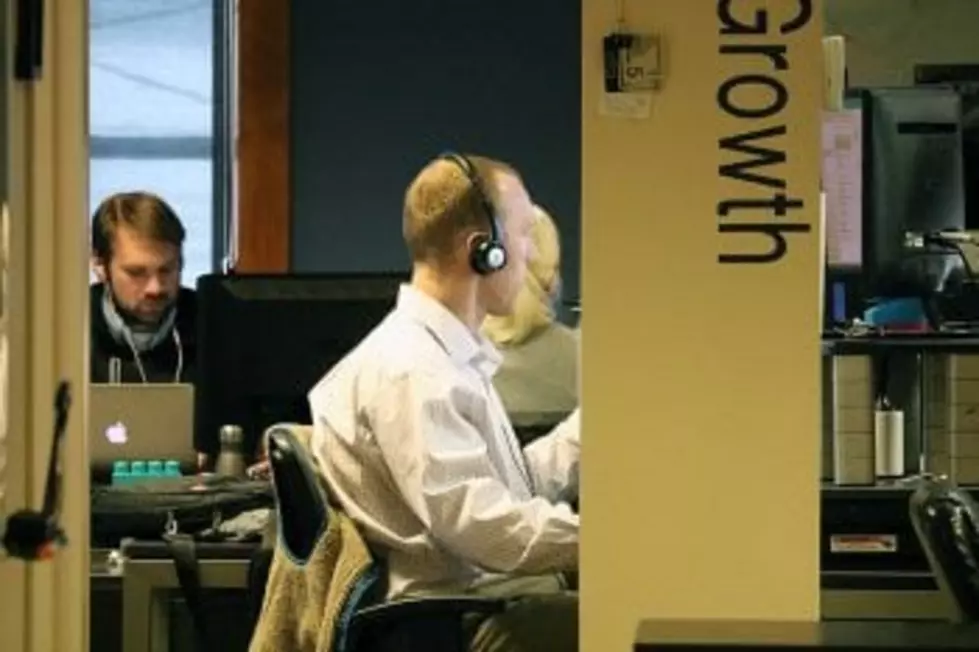 Cognizant-ATG bullish on Missoula; planning another round of hiring
Cognizant-ATG, currently based in the Old Sawmill District near downtown Missoula, has plans to launch another round of hiring. (Martin Kidston/Missoula Current file photo)
While the city's economy finds its footing in the wake of the COVID-19 pandemic, one of Missoula's fastest growing firms remains bullish on the future and is gearing up for another round of hiring.
Cognizant-ATG on Thursday received Missoula County's backing to apply for another job creation grant through the Big Sky Economic Development Trust Fund at the Montana Department of Commerce.
The firm, based in the Old Sawmill District, plans to create 68 new jobs over the next two years in partnership with the University of Montana and a unique program that trains employees from other sectors for a job in technology.
"We see tremendous growth," said Tom Stergios, senior vice president of strategy and corporate development in Missoula. "We're confident we'll be able to achieve that growth. We do have some facilities construction that's underway – yet to be announced but underway. We're very bullish on continued growth in Missoula."
While Stergios said announcements on the company's plans for a new office would be announced soon, it's ready to launch its fourth AIM class, or All-In Missoula.
Stergios and University of Montana president Seth Bodnar planned the AIM program in late 2018 to help Cognizant meet its growth needs in Missoula. The program has graduated three classes to date and is gearing up for another class this year.
"We hired 80 people last year from that program alone," Stergios said. "Many of them came from the service industry. They have full time jobs with benefits – good strong dependable jobs."
ATG, which has grown in Missoula over the last decade, was acquired by Cognizant in 2018. The Fortune 200 company has invested in the local office and has grown the local workforce. It also has plans for the future, Stergios said.
"One of the flagship reasons was the strength of the Missoula office, the relationship we have with the community, with UM, and with the state grants program," Stergios said. "We've become one of the fastest growing locations for Cognizant. They've been putting in a tremendous amount of investment."
The Big Sky Economic Development Trust Fund grants promote job growth and training. They're awarded by the state and administered locally by the Missoula Economic Partnership and Missoula County.
The grants are awarded to firms that export a product and pay a living wage at or above $14.45 an hour, according to Thursday's grant application.
"The grants have always been a huge component of our growth in bringing jobs to Missoula and Montana," said Carey Davis, director of operations for the local office. "We've been lucky to hire many talented individuals. Most of them are from all corners of Montana, or want to move back to Montana."