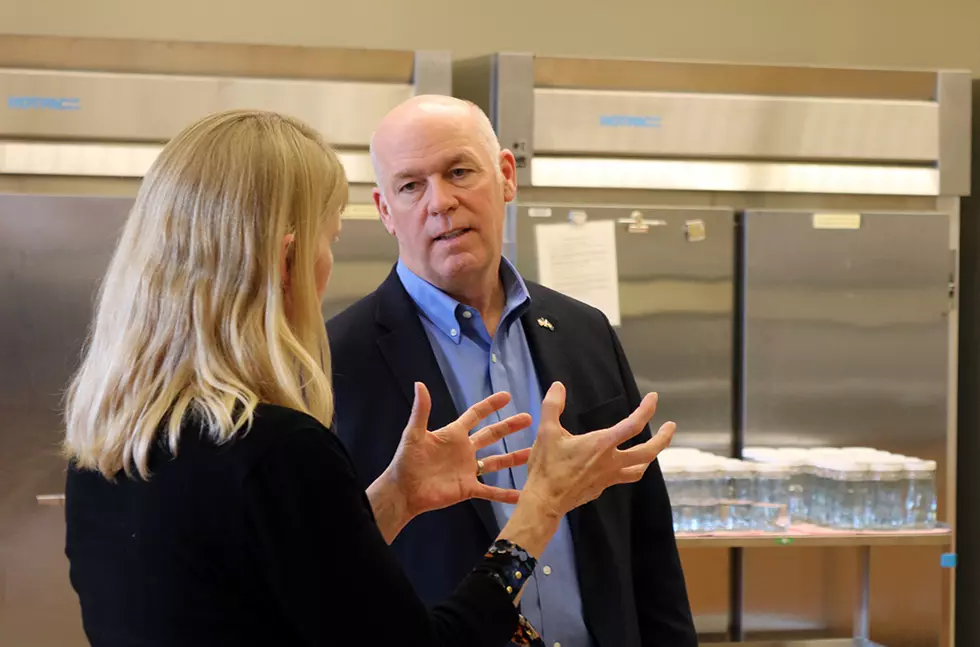 Montana leaders praise rapid arrival of Pfizer's coronavirus vaccine
Montana governor-elect Greg Gianforte praised Operation Warp Speed on Monday and said the state's healthcare workers should begin receiving their first dose by Tuesday. (Martin Kidston/Missoula Current file photo)
Following a formal recommendation by the CDC and the FDA's granting of Emergency Use Authorization, the first Americans began receiving Pfizer's COVID-19 vaccine on Monday.
The vaccine has reached Montana and should be received by the state's frontline healthcare workers by Tuesday.
"It will help save lives and support our hardworking front-line health care workers," said Governor-elect Greg Gianforte. "It will also help us safely get our economy going again, get Montana small businesses open, get Montanans back to work, and get our educators and kids back in the classroom."
FedEx and UPS are teaming up to deliver the first round of Pfizer vaccines as part of Operation Warp Speed, the national effort to develop and distribute a coronavirus vaccine to millions of Americans.
In a statement, Gianforte praised the operation and said the state's health care workers will receive the first dose this week.
"Thanks to hard work of Americans across the country, the first COVID-19 vaccine has arrived in Montana and is ready for distribution," Gianforte said. "When the sun rises tomorrow, Montana's frontline health care workers will start receiving the first doses of the vaccine, marking an extraordinary milestone after many months of hardship and sacrifice."
The Montana Department of Public Health and Human Services estimated that the state will be in the "Limited Supply" Phase of vaccine distribution for about two months.
After that, the vaccines are expected to become more widely available, though the exact timeline for that is still unknown.
Sen. Jon Tester also praised the effort on Monday.
"I'll continue my push to ensure a swift and efficient vaccine distribution process that makes sure every Montanan has access no matter who they are or where they live, so we can to the other side of this crisis and get our economy back on track," he said.