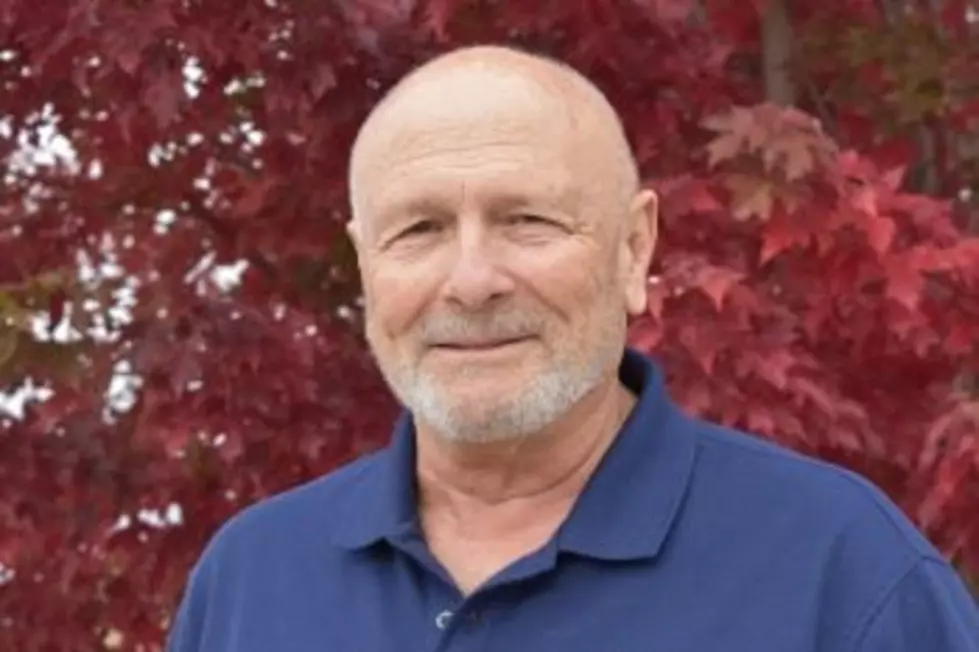 Harmon's Histories: Coyote Bill 'the sneakin'est man' ever to torment Missoula
Jim Harmon is a longtime Missoula news broadcaster, now retired, who writes a weekly history column for Missoula Current. You can contact Jim at harmonshistories@gmail.com.
Most people simply knew him as "Coyote Bill," the old guy who lived up Missoula's Rattlesnake Valley.
By one account, he was "the sneakin'est man that ever was." He certainly wasn't very neighborly. One man had him arrested on an insanity charge, but it didn't stick. Another had him arrested for blocking a bridge with a rifle. The numerous disputes escalated to the point a couple of men beat him severely, then burned his cabin to the ground.
He was known alternately as Fred Briscoe, K.F. Baskvo, K.E.W. Beeskove, J.F.W. Berkove, W.K.S. Beeskove, K.F.W. Beeskove, William Beeskove, Karolus William F. "Coyote Bill" Beeskove and Colonel Coyote Bill.
To this day, his name is still in use. A 2019 forest fire north of Missoula was dubbed the "Beeskove fire" because of its proximity to Beeskove Creek (named after the old codger), which drains into Rattlesnake Creek.
He was a hunter, a trapper and a miner, who also claimed to have been a scout for General George Armstrong Custer. He was married at least five times; in one case placing an ad in a matrimonial publication before his latest divorce was finalized.
He was featured in an 1898 article by M.P. Spencer in Field and Stream titled "Hunting the Big Horn," in which he served as guide to a group of hunters "in the wilds of the Rattlesnake, in Western Montana."
In 1894, Coyote Bill made local headlines for what he didn't do – search for a missing teenager. 
Young Bonner Newton, the son of a well-known local carpenter, was in the habit of hunting up the Rattlesnake, where he had befriended Bill. When Newton didn't return to Bill's cabin one night, the old man claimed to have searched for a while, but when he didn't find any sign of the teen, he assumed the young man had returned to town.
Days later, a search party was organized and Newton's body was found. The Missoulian gave Coyote Bill Briscoe a journalistic tongue-lashing: "The inconsistency of (his) statements clearly stamps the man as one bereft of ordinary reason. Certainly that is the most charitable construction to place on conduct so unbecoming a human being."
Well, as you might imagine, that didn't go over well with the old hermit. 
"Mr. 'Coyote Bill' Briscoe takes exception to the Missoulian's reference to his conduct in the matter of the disappearance of his comrade, Bonner Newton, from the Briscoe shack near the Rattlesnake river and has threatened to wipe out the entire staff and all the other beautiful things to be found within the four walls of the Missoulian building," the paper reported a few days later.
In 1905, Coyote Bill's irascible nature finally got the best of him. A couple of lumberjacks by the names of Burrig and Smoot were hired by one of Coyote Bill's neighbors to cut firewood on land above the hermit's place.
Bill had always claimed he owned the road and all the property in the area, although many questioned the assertion. 
In order to reach the firewood cutting area, the lumberjacks had to break through Bill's locked gate and remove boulders and other obstructions he had placed on the road to discourage trespassers. As the two came down the hill with a load, it would be routine for one of them to drive the wagon while the other sat atop the load with a rifle – keeping an eye out for Bill.
On one such trip, they spotted Coyote Bill, unarmed, and "beat him up pretty bad," according to an account written years later by Forrest Poe, a longtime Missoula resident. During the time Bill was in the hospital, his cabin mysteriously burned down. Of course, Coyote Bill believed it to be the work of the lumberjacks.
After some time had passed and Bill had recovered from the beating, he happened to find one of his assailants on his property again, cutting poles. Bill confronted him, pointing out the property line, marked with blaze marks on tree trunks, but William Burrig ignored him. 
Frank Boardman was working with Burrig and witnessed the ensuing argument. Coyote Bill demanded Burrig, "Leave the wood alone." Burrig hissed, "You go to hell!" Then, said Boardman, Coyote Bill shouted, "I will defend my property" and fired two shots at Burrig.
Recounting the event to authorities, Boardman said, "When the first shot was fired, he (Burrig) sank back, and when the second shot was fired he kept staggering back until he fell." 
Then Coyote Bill turned to Boardman and said, "You get over the line and stay there and I will not hurt you." Rather than helping the wounded man, Bill then rode to town and turned himself in to the sheriff.
William Burrig was hit in the shoulder and leg. By the time authorities made it up the Rattlesnake Valley to the scene, Burrig bled to death. Coyote Bill was charged with murder, found guilty and sentenced to be hanged. But on appeal, he was granted a second trial as well as a change of venue to Helena, where he was convicted of manslaughter.
After seven years in prison, Karolus William F. "Coyote Bill" Beeskove relocated to Dixon, where he established an orchard and did some mining. In 1916, he came to Missoula bragging of having filed more than a dozen mining claims near Perma and Dixon, with the prospect of making millions of dollars. In Plains, he told a reporter for the Sanders County Ledger he had found an 80-foot-long vein of copper and gold "17 feet square" on Magpie Creek.
As Beeskove bragged, Martha A. Eplin filed a lawsuit in Thompson Falls, disputing the title to some of Coyote Bill's mining claims. The "quiet title" action was designed to have her declared the sole owner of the disputed property and prohibiting any future challenges.
In June 1916, with the jury selected, the judge and attorneys for both sides in the Eplin lawsuit waited and waited, but Coyote Bill Beeskove failed to appear. 
One of Beeskove's attorneys, the Sanders County Ledger reported, "held the court with an abundance of oratory for several hours, with the expectation or hope that his client might arrive on the next train, but No. 3 rolled in and no Bill. His attorney being unable to hold the court longer by eloquence alone, the judge dismissed the jury and took the case under advisement."
Two days later, Sheriff Hartman set out in search of the man. At Magpie Creek, he found Beeskove lying face down in the water. Subsequent reports said Coyote Bill's throat and wrists were cut. Was it murder? Or, suicide? No suspect was ever identified; no arrest ever made.
Press accounts varied, but at the time of his death, Beeskove was either 72 or 77 years old.
Editor's note: This week and next, Jim is taking time off for some R & R. "The 'Sneakin'est' Man That Ever Was" (the story of Coyote Bill) is the title story in Jim's book, featuring 46 short headline stories of Montana's early days, is available at Missoula-area bookstores and online at harmonshistories.com.