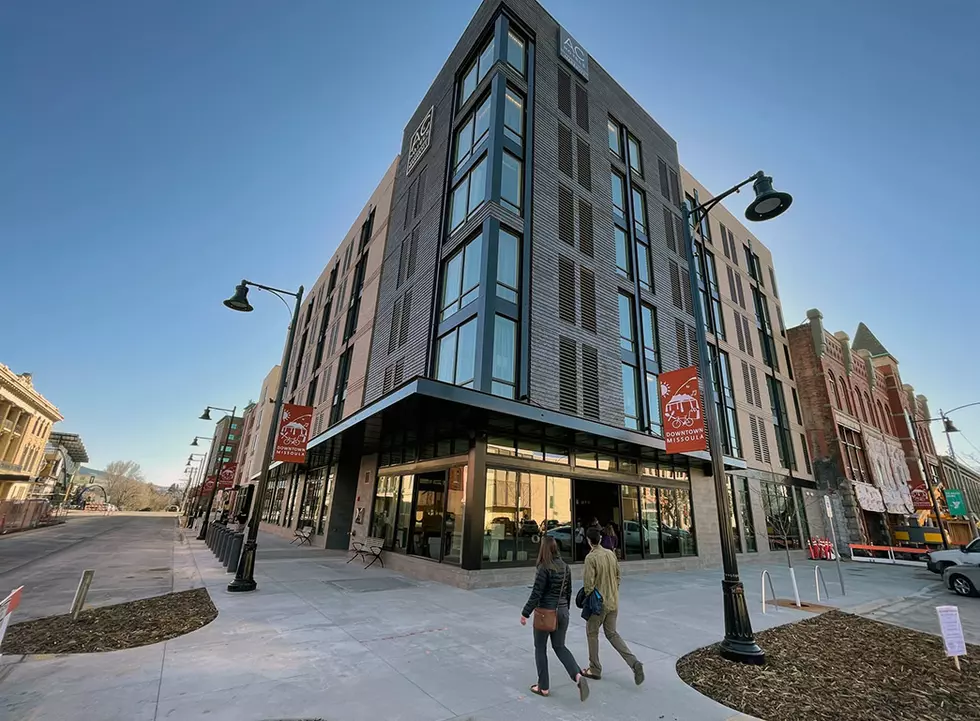 Denver firm completes purchase of AC Hotel, Mercantile in downtown Missoula
The $25 million AC Hotel opened in downtown Missoula in 2021. (Martin Kidston/Missoula Current file)
Martin Kidston
(Missoula Current) A Denver firm is the new owner of several Marriott properties in downtown Missoula, including the AC Hotel, the Residence Inn and the attached Mercantile retail center, the deal's real estate broker said Monday.
Evermore Partners of Denver, in partnership with New Castle Hotels & Resorts, acquired the properties near the end of the first quarter of this year, according to CBRE Pacific Northwest.
"The redevelopment of The Mercantile and the development of the adjoining Marriott hotels has been a labor of love for HomeBase Partners, and we are thrilled to transfer the ownership to the next steward of such a remarkable project," said Andy Holloran of Homebase Partners. "Missoula has been a great partner in supporting the redevelopment of the downtown core, especially the Mercantile and our hotels, and we look forward to our next chapter in Missoula."
Homebase led the construction of both properties in recent years, starting with the Mercantile, which resulted in a new retail center, new jobs and a 175-room hotel on Higgins Avenue.
The AC Hotel followed two years later. The 105-room project was redeveloped on what formerly served as a parking lot and shuttered garage. Both properties are located in a vibrant corner of the downtown district.
Seth Wolkov of Evermore Partners said their purchase of the two properties is their first in Montana.
"It's perfectly aligned with our focus on key urban, college, and core mountain communities in the Rocky Mountain region," said Wolkov. "Evermore is thrilled to be the new owners of such an important piece of Missoula's history, and we look forward to being a part of the community for years to come."
In the announcement, Holloran didn't disclose his company's next move in Missoula. But in the past, he said Homebase Partners has other projects in mind and has described Missoula as a good place to invest given its economy and vibrant downtown core.
Stockman Bank executed the sale.
"Montana's favorable business environment, abundance of outdoor activities and scenic landscape has made the state increasingly attractive for commercial real estate investments," said Chris Burdett, who helped lead the sale. "Despite economic headwinds and a tight lending environment, we were able to work with the buyer, seller and Stockman Bank to help execute the sale."