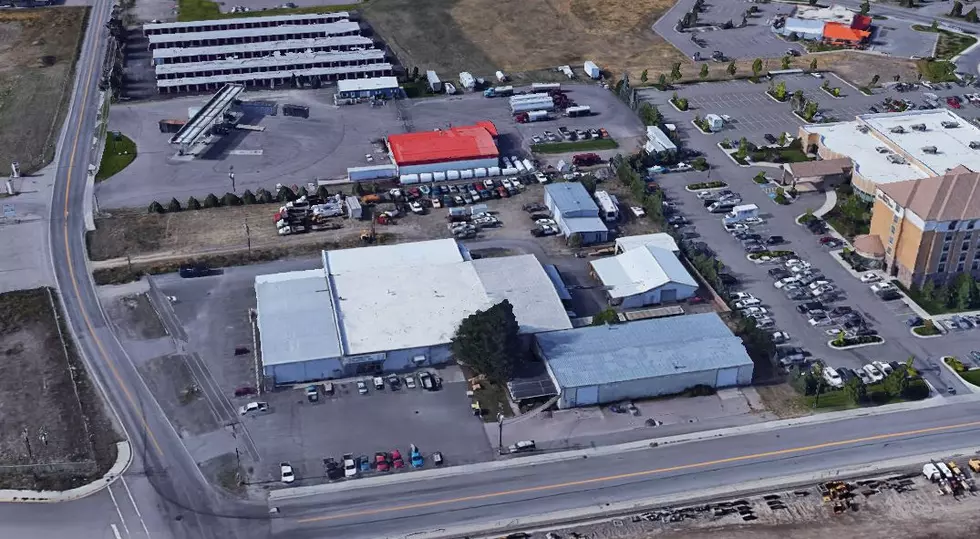 Missoula City Council brings Diversified Plastics into Scott Street renewal district
A parcel of property owned by Diversified Plastics on the corner of Howard Raser Drive and Old Grant Creek Road was annexed into the City of Missoula in 2021. (Google Earth)
Less than a year after annexing a business into Missoula, the City Council on Monday agreed to bring it into an urban renewal district that encompasses much of the north side.
Diversified Plastics requested both the annexation and invitation into the district, where the taxes it generates will be contributed to affordable housing projects on the district's eastern edge.
"Continued investment on the west side of the district is needed to generate the property tax needed to support activity on the east side," said Annie Gorski, deputy director of the Missoula Redevelopment Agency. "The east side is where significant urban renewal investment is contributing to nearly 500 housing units."
The North Reserve-Scott Street Urban Renewal District was adopted by City Council in 2017. It envisions a range of uses, from housing in the Scott Street area to retail and light industrial closer to Reserve Street.
Consumer Direct built a new $23 million office off Howard Raser Drive early in the district's life while a number of new housing projects are underway near Scott Street, including the Villagio, which will include 200 affordable housing units.
Ravara is also planning a nine-acre housing development within the district, including 78 permanently affordable homes. Mountain Line is now looking at property in the district to build a new bus facility.
Infrastructure across the district is lacking and will require further investment from the city. Taxes generated within the district can help with that investment while also supporting the district's housing projects, council members have said.
New businesses and new construction are needed to generate that revenue.
"When this district was created, a lot of this was not in the city and is still not in the city," said council member Jordan Hess. "But it was definitely intended that properties, when they were annexed, would be added to the district. This is consistent with that plan."