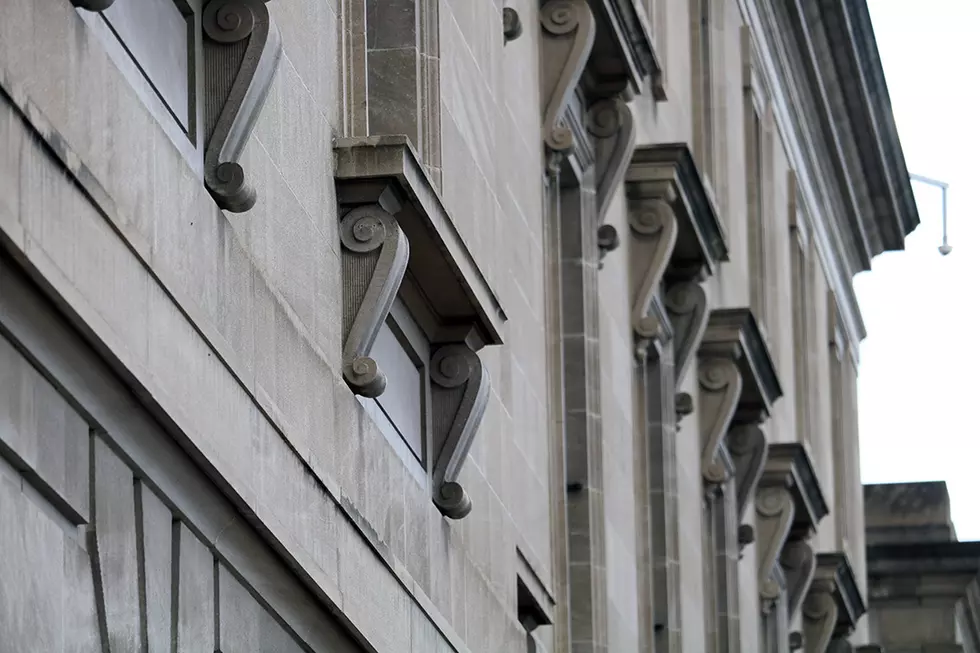 Pursuit of downtown federal building clears hurdle with wider access for planning
Efforts to acquire and plan the transition of the federal building in downtown Missoula to public use cleared a hurdle this month, when the Government Services Administration granted the city and county wider access to the building.
Gaining that access had served as a barrier in local efforts to plan for the facility's proposed use as a hub of government services.
"It sounds like we've made some progress as far as securing additional access with the design team to do some work they need to do to move the project forward as we look for a transfer date in 2022," said county CAO Chris Lounsbury. "It was originally looking more challenging."
The City Council in June and the county in July both signed off on plans to accept the federal building from the U.S. government through the Good Neighbor Program. Missoula would get the facility for free in exchange for its long-term care and maintenance.
As one city official put it, the historic building is in "good shape but tired." Under the proposal, the city and county would split the cost of preparing the structure for public use, which is anticipated to cost each government around $20 million.
Before that, however, the design team at A&E needed consistent access to the facility to plan for the facility's future use as a one-stop shop for government services, ranging from licensing and registration to permitting and public meetings.
As part of that process, both the city and county are planning a trip to Helena, where both governments share that city's federal building for similar uses.
"Their inter-local agreement is very simple, and it seems to be working," said city CAO Dale Bickell. "Not only did they share that former federal courthouse, they went in and did a joint public safety building as well. It's created a long-term partnership there on a number of fronts."
The Missoula building was built in phases between 1911 and 1938 and was listed on the National Historic Register in 1979. The city's Downtown Master Plan supports acquisition of the building, which could house up to 400 city and county employees by the end of 2024.
Aside from saving a historic structure, the consolidation of employees lies at the heart of the plan. The city's population has doubled since City Hall was built. With that population growth, city government has grown to keep pace with public services, and it currently pays around $180,000 a year to lease additional downtown office space.
The county is in the same position.