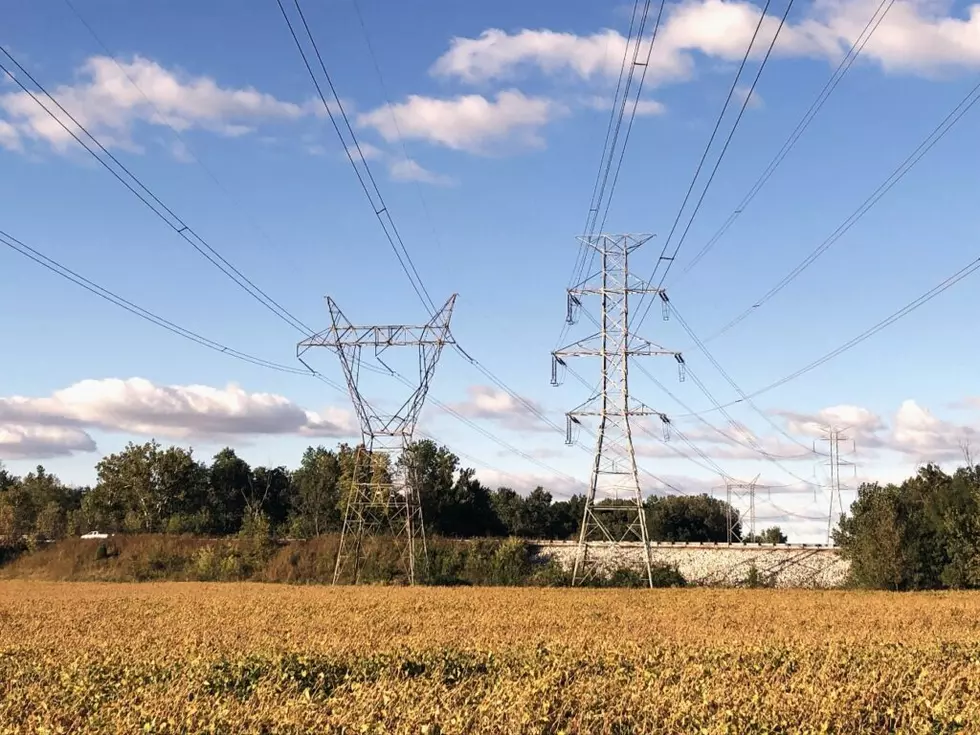 Eastern Oregon set for improved electricity thanks to $90M loan
Umatilla Electric Cooperative will use a nearly $90 million federal loan to upgrade its grid in eastern Oregon. (Robert Zullo/States Newsroom)
Lynee Terry
(Oregon Capital Chronicle) The federal government has allocated nearly $90 million to improve the electrical grid in eastern Oregon and power hundreds of households.
The money stems from the U.S. Department of Agriculture's electric loan program that finances energy programs and infrastructure. The eastern Oregon project is among 64 recently approved for a total of $2.7 billion.
Umatilla Electric Cooperative applied for the loan to help fund a $121 million, three-year improvement project. The company is upgrading its network to control its grid through a central control system that tracks service, identifies outages and helps get them fixed quickly.
Traditionally, electric companies rely on customer calls to identify an outage. The more who call, the easier it is to pinpoint where the problem is, Steve Meyers, the cooperative's member services administrator, told the Capital Chronicle. Nailing that down can be especially tricky in mountainous terrain. The Hermiston-based cooperative serves 11,000 households and has 93 miles of line in Morrow, Umatilla and Union counties that extend past Pendleton into the Blue Mountains.
The company is installing updated meters that identify which house has lost power and when.
"When the linemen go out, they have a head start," Meyers said. "This doesn't forestall an outage, but it helps us respond more quickly and efficiently to get the power back on."
The latest technology also will allow the company to isolate a line and route power around it from other locations to minimize the number of customers affected by an outage.
"These upgrades have been a great help to Umatilla's membership," Meyers said. "Mountains anywhere are more challenging to serve than lowlands. The wind howls and the snow gets high, and it can be brutal on the power system."
Besides the upgrades, the money will pay to add customers to the grid when new subdivisions go up in developing areas, Meyers said. The cooperative expects to add about 650 new customers over the next three years.
"We're grateful to have this source of funding. It's really essential to our cooperative moving forward," Meyers said. "It helps keep our rates low."
The leader of the USDA rural office in Oregon also welcomed the funding.
"Affordable, reliable energy is the foundation of rural prosperity. With these smart grid upgrades, thousands of Oregonians in Umatilla, Union and Morrow counties will be able to run their businesses and light their homes," Margi Hoffmann, Oregon's USDA rural development director, said in a statement. "These grid improvements can also lay the foundation for other critical infrastructure improvements like the expansion of high-speed internet."
The USDA alerted the appropriate members of Oregon's congressional delegation about the loan. Republican Rep. Cliff Bentz, who represents eastern Oregon in Congress, did not respond to a request for comment from the Capital Chronicle. But the state's U.S. Sens. Jeff Merkley and Ron Wyden, both Democrats, issued a news release.
"Oregon's severe weather events – from windstorms that down power lines and spark catastrophic infernos to ice and hail storms that cause losses in power as well as property damage – prove that we must fortify our aging grid infrastructure," Wyden said.
Merkley, who serves on the Senate subcommittee that funds the USDA, added: "Ensuring rural cooperatives have the resources necessary to maintain modern and reliable electric infrastructure provides economic opportunity that rural communities across Oregon need to thrive."
Umatilla Electric Cooperative relies on hydro and other power from the Bonneville Power Administration, and it buys electricity from other Northwest suppliers.