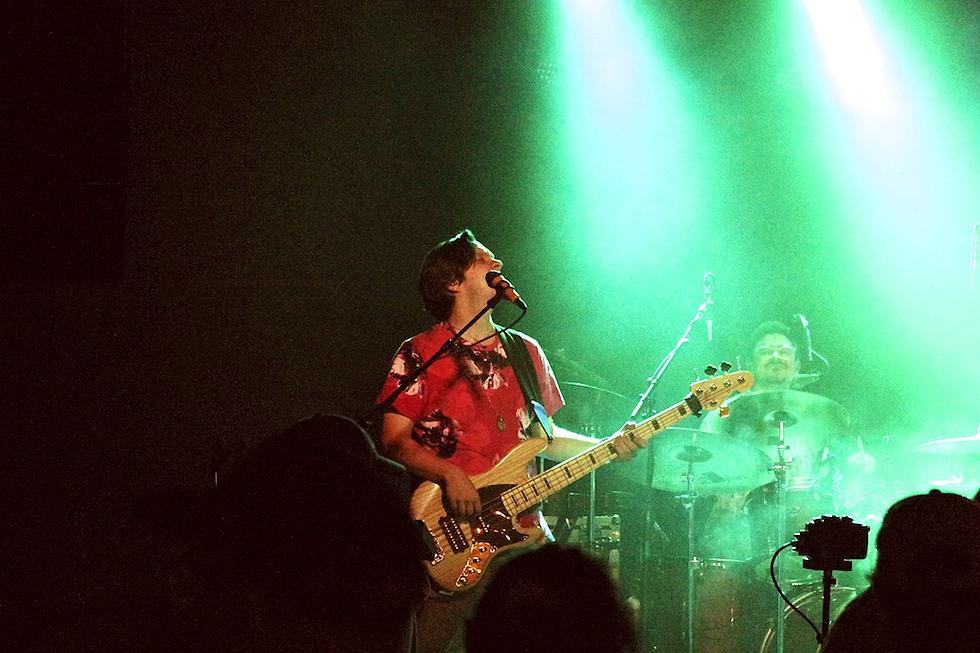 Eggy and Stilgone hit the Top Hat in Missoula
Mike Goodman and Alex Bailey with Eggy at the Top Hat in Missoula. (William Munoz/Missoula Current)
William Munoz
(Missoula Current) The past three weeks in Missoula has seen three concerts featuring three different jam bands, including Umphrey's McGee at The Wilma and Goose at the Kettlehouse. Eggy joined the lineup at the Top Hat on Tuesday night.
Their music combines rhythms that are infectious with jams that transport into an ecstasy of movement. Jake Brownstein' guitar solos, as well as keyboardist Dani Battat, are the prime movers of Eggy's musical style with the bass from Mike Goodman and drummer Alex Bailey keeping the beat pure and intense.
Brownstein, Battat and Goodman all attended the same high school and formed what became Eggy. Brownstein spoke of their approach to music in an interview with the New Haven Register.
"When I think about our approach to music … it's almost two things at once," he added. "In one standpoint, we're trying to be timeless and trying to write music that we feel will always have a place. But also, through improvisation, something that is not about being timeless but more so living in the moment."
Eggy is a band that has a future and the next time they come to Missoula, it likely will be at the larger venues in town.
Stilgone, a hip-hop, funk and reggae inspired band from Bozeman, opened the concert.
Concert Photos