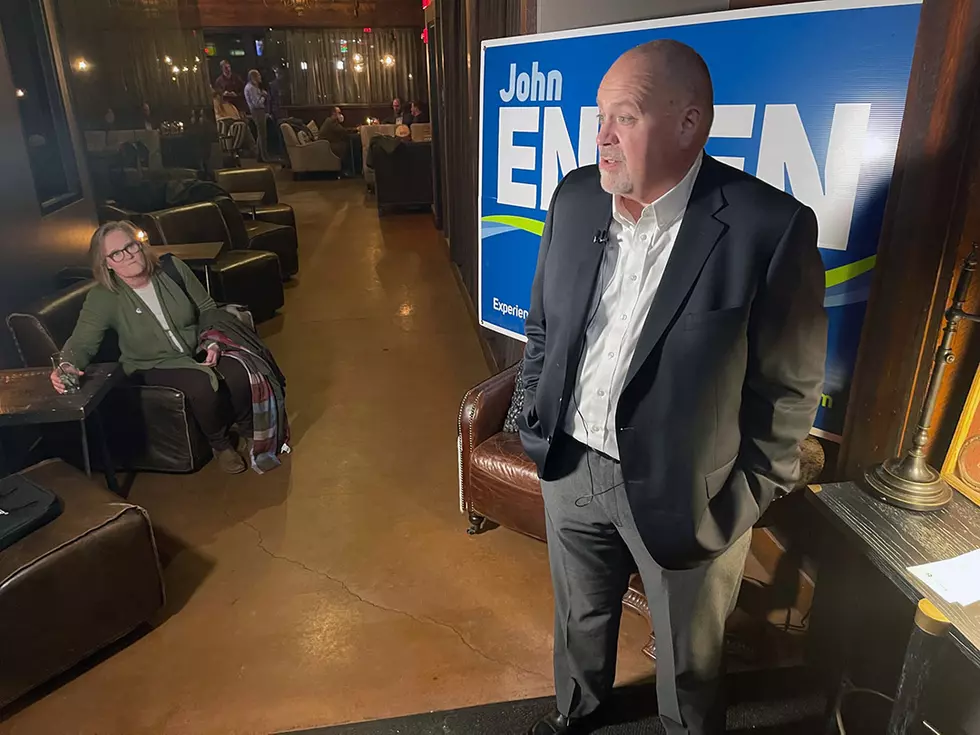 John Engen coasts to re-election win as Missoula mayor
Incumbent Mayor John Engen took a healthy lead on Tuesday night and held it to the end in his bid to secure another term in office.
After final returns, Engen secured more than 15,300 votes compared to challenger Jacob Elder's 8,941 votes – a margin of 61.5% to 35.7%. It was a wider margin than Engen's last reelection bid, when he defeated challenger Lisa Triepke in a closer race.
Voter turnout for all the municipal election was 44.5%.
"We have an incredibly generous community that works together to overcome the challenges we have today, among them housing, how to solve homelessness, how to maintain quality-of-life for everyone, and finding equity for everyone," Engen said late Tuesday at a Midtown election rally. "I think we're a community that's capable of doing that."
Engen, who enters his fifth term as mayor – making him the longest-serving mayor in Missoula's history – ran on a platform that he's worked to establish over the past four years.
Among his efforts, he established the city's first housing office and housing policy, pushed to create the Affordable Housing Trust Fund, tipped up the mobile crisis unit and, perhaps most notably, fought to acquire the city's drinking water system.
The latter effort continues to play out and Engen expects new challenges to come into the picture, he said Tuesday night.
"Barring surprises – and there are always surprises – fundamentally it's housing, housing, housing. That means inventory for workforce, for families, for people who want to rent, people who want to own, and people who are unhoused today. We have plans and, we hope, the resources to get that done."
The city could get a boost from the federal government in its affordable housing efforts if Democrats in Congress unite to pass both the bipartisan infrastructure bill and their social infrastructure bill.
But Engen said the nuts and bolts must also get done, regardless of the outcome in Washington, D.C.
"I'm going to make sure that when someone dials 911, they have a professional first responder on the scene, a police officer who is thoroughly trained, a firefighter who is trained to save a life. We're going to plow the roads, maintain our parks and make this a better place for everyone."
Elder's campaign didn't host a public election event and hadn't released any statement prior to 10 p.m. He lost the support of the Missoula County Republicans earlier in his campaign but ran on a platform promising change, though his campaign struggled to articulate exactly what that change would entail.
For those who voted for his challenger, Engen said there are no hard feelings.
"I'm not everyone's cup of tea," he said. "I have a record of achievement, a record of activity, a record of hard work. The system is built for two or more parties. I didn't expect to win every last vote, but that doesn't mean I'm not going to listen to the people who want to offer suggestions."