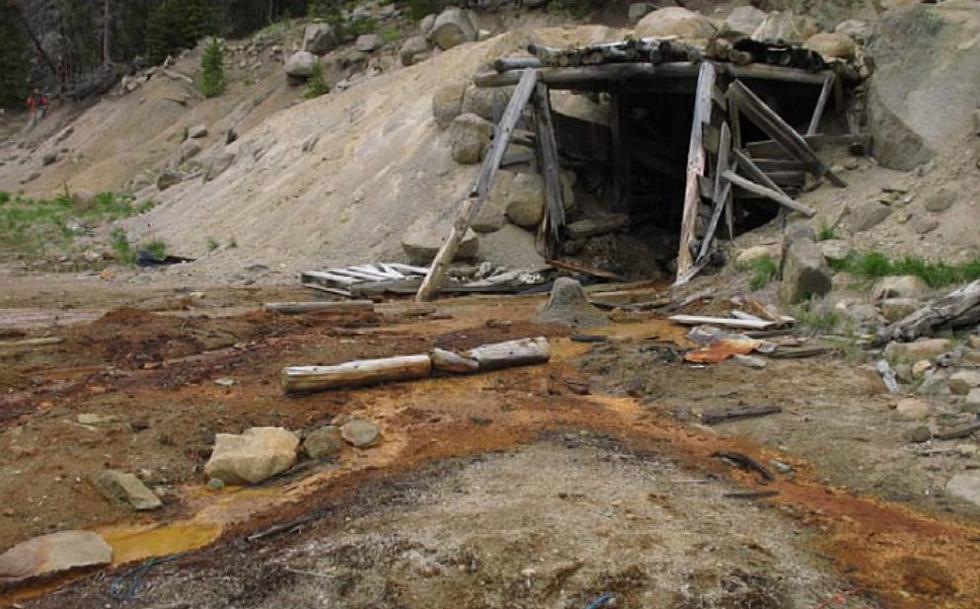 EPA announces $65M for three Montana Superfund sites
Acid mine drainage at the Crystal Mine within the Basin Mining Area. (U.S. Environmental Protection Agency)
Blair Miller
(Daily Montanan) The U.S. Environmental Protection Agency is putting $65 million from the Bipartisan Infrastructure Law toward cleanups at three Superfund former mining sites in Montana, the agency announced Tuesday.
The money will go toward ongoing cleanup efforts at the Basin Mining Area in Jefferson County, the Carpenter Snow Creek Mining District in Cascade County and the Upper Tenmile Creek Mining Area in Lewis and Clark County, the EPA said in a news release.
"This announcement ensures these Superfund mining sites and watersheds will continue to receive funding to address long-standing contamination," said EPA Region 8 Administrator KC Becker in a statement.
All three sites have been on the EPA's National Priorities List for more than two decades. They are all home to dozens of former mines that polluted ground and surface waters, and soils, with heavy metals and other mining chemicals due to mining that occurred from the late 1880s into the early-to-mid 1900s.
Remedial actions for the Basin and Upper Tenmile sites have been underway since the early 2000s, and they are set to get underway this spring at the Carpenter Snow Creek site.
The state has been funding 10% of the cleanup at the Upper Tenmile site, where state and federal crews hope to continue residential cleanups and address mine waste piles near Minnehaha Creek, the EPA said.
All three sites that receive the funding from the Bipartisan Infrastructure Law have been awaiting more federal funding in order to take further remedial actions, according to their Superfund reports.
"This funding will enable us to make significant progress and ensure cleanup at three important Superfund sites in Montana, said Montana Department of Environmental Quality Director Chris Dorrington in a statement.
The EPA said it was finalizing the cleanup plans and hoped to get construction underway at all three "as soon as possible." The three sites are among 27 in Montana that are Superfund sites the DEQ is working to remedy.
"It's past time we get these cleanups done, and make the affected communities in Jefferson, Cascade and Lewis and Clark Counties whole," U.S. Sen. Jon Tester, D-Montana, said in a statement.