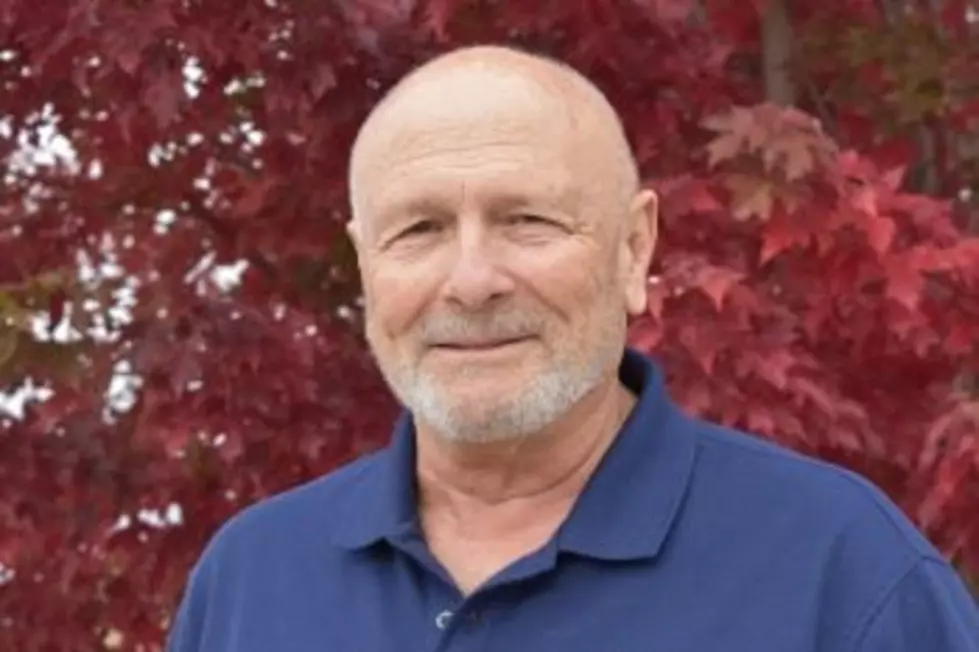 Harmon's Histories: Face masks were required as Spanish flu neared Missoula
Jim Harmon is a longtime Missoula news broadcaster, now retired, who writes a weekly history column for Missoula Current. You can contact Jim at harmonshistories@gmail.com.
Latest reports say we all may be asked to wear face masks when we go out in public, in yet another step to slow the spread of COVID-19.
We've faced the issue before – 100 years ago. But mandating masks was one thing – enforcing it, quite another.
In neighboring Washington, the state board of health mandated that everyone wear gauze masks as the Spanish flu pandemic raged through the country in November 1918.
The Athena Press newspaper in Umatilla County, Oregon, noted in its summary of Washington news that: "Fifteen persons were arrested at Yakima for working or transacting business in a public place without wearing the gauze masks prescribed by the city health commissioner."
A few paragraphs later, however, it was noted that: "The state board of health's first efforts to enforce the wearing of gauze 'flu' masks in Walla Walla met with defeat, when a jury in Justice Court acquitted attorneys C.M. Rader and E.L. Casey, charged with failure to wear masks in public places."
For the most part, though, the public seemed supportive of the idea of wearing masks.
In October 1918, the Missoula health board asked that "clerks, deliverymen, waiters and all those coming constantly in contact with the public wear gauze masks," to "almost universal support," according to the Missoulian.
Missoula Police Chief William Moore, after returning from a trip to Butte, told reporters all the barbers in the Mining City were wearing masks, as were messenger boys and many other people seen about the city.
In Victor, a local school teacher, Professor Long, led a petition drive to require anyone visiting the Bitterroot Valley community to wear a mask. City officials agreed, making the town the first in the valley to do so.
A big banner was strung across Main Street reading: "Wear a gauze mask and help stop the spread of influenza – All patriotic Americans will – Others of course won't, but must."
In Dillon, post office employees and barbers joined the masked brigade.
Of course, this raised the issue of supply and demand, just as it has today. In 1918, the answer was volunteers.
In Glasgow, the Ladies Aid Society spent part of it meetings assembling "surgical masks and trap cloths" for the local hospital.
In North Dakota, the Grand Forks Herald told its readers, "If enough masks are to be provided in time to be of any use, there must be almost continuous work" by large groups of volunteers.
In Fargo, masks became highly sought after. "This morning, a large number of small boys applied at the surgical dressings department of the Red Cross for face masks," reported the Fargo Forum. "They evidently considered that what was good for the soldiers was good for them. Their request was denied."
Across the country, masks became the new fashion. In Washington D.C., the Sunday Star noted that, "Those white gauze masks that are making Washington daily appear more and more like an aggregation of benevolent highwaymen."
Back in Montana, Lomie Goss had the same reaction in Browning when a group of Canadians motored into town wearing masks. "He thought they were highwaymen," reported the Browning Review, "and poked his pocket book up under his hat where they couldn't reach it."
Unfortunately, a couple of men on the West Coast actually did use gauze masks while committing a robbery.
The Butte Daily Bulletin carried a dispatch from San Francisco on February 10, 1919: "Flu masks serve a purpose other than that of preventing the influenza."
"Two armed bandits used them for disguises last night in holding up (a man named) Early Riley at Hyde and Post streets," the Bulletin told. "Because he had only 3 cents in his clothes, the holdup artists inflicted a severe beating on Riley. Riley is in the hospital, the footpads in jail."
There always seems to be that isolated malevolent act in times when most of us are pulling together.
One hundred years ago, there was strong popular support for the Montana Board of Health's recommendation for universal use of masks. We'll soon see what the CDC recommends in 2020.
In the meantime, enjoy the 1918 instructions for making your own mask.
Jim Harmon is a longtime Missoula news broadcaster, now retired, who writes a weekly history column for Missoula Current. You can contact Jim at harmonshistories@gmail.com.