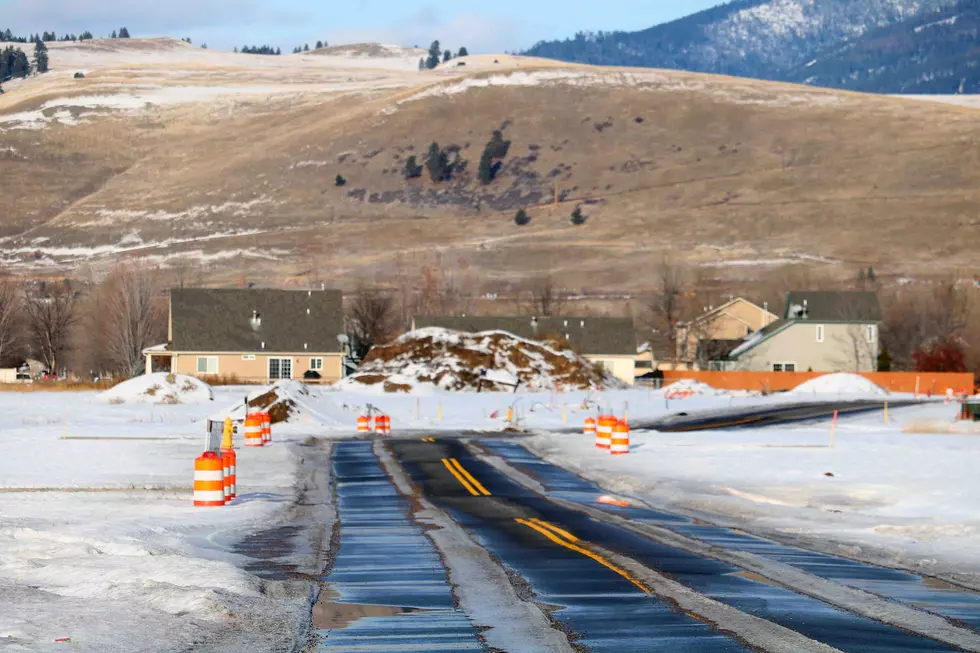 City set to consider latecomer's fee for Mullan area utility work
Mary Jane Boulevard now connects to Mullan Road thanks a federal grant received by the city to help address traffic on Reserve Street (Martin Kidston/Missoula Current file)
Martin Kidston
(Missoula Current) With construction moving forward across the Sxwtpqyen neighborhood off Mullan Road, the city is adjusting its latecomer fees based upon current development, and to ensure future property owners are aware of the costs.
The Missoula City Council last year approved roughly $4 million in infrastructure work in the Mullan area as crews set out to lay the transportation grid using revenue from a $13 million federal BUILD Grant.
The so-called latecomer fees were approved to recover the city's personal investment, said city planner Logan McInnis.
"The BUILD Grant did not include any funds to pay for utilities," McGinnis said on Monday. "Those needed to be installed prior to building streets. The city agreed to bridge the gap to finance installation of the utilities until a latecomer fee could be collected from the developer."
With the transportation grid laid and the utilities in place, the city is now finalizing the true cost of its latecomer fees. McInnis said 10 properties are currently subject to the fees but after examining the cost, the fees will decrease on eight properties and increase on two.
"One is the West End Homes development. They requested an additional 76 water stubs and 55 sewer stubs," McInnis said. "Their water fees go up $215,000 and their wastewater fee goes up $244,000 for a total fee increase of $460,000."
The second parcel to see an increase is owned by Mullan Land Holdings LLC at Mullan Road and Mary Jane Boulevard. The developers requested additional sewer main hubs and fire stubs, amounting to an increase of $53,000, McInnis said.
"The other eight, we eliminated a lot of water and sewer services we originally planned for. When it got down to the details, they really didn't know where to put those," he said. "We revoked a lot water and sewer stubs from the project."
If approved, the city will file legal notice in March to ensure future property owners are aware of the fees. The fees will be collected once a property connects to the system.
While such fees will be passed on to future homeowners and renters, the city believes the latecomer fee is better than passing the cost of isolated improvements on to the wider public.
"They all requested these additional utilities be installed," McInnis said of the developers. "We provided them preliminary costs after the work was completed. We reached out to them to know what these fee increases were going to be."