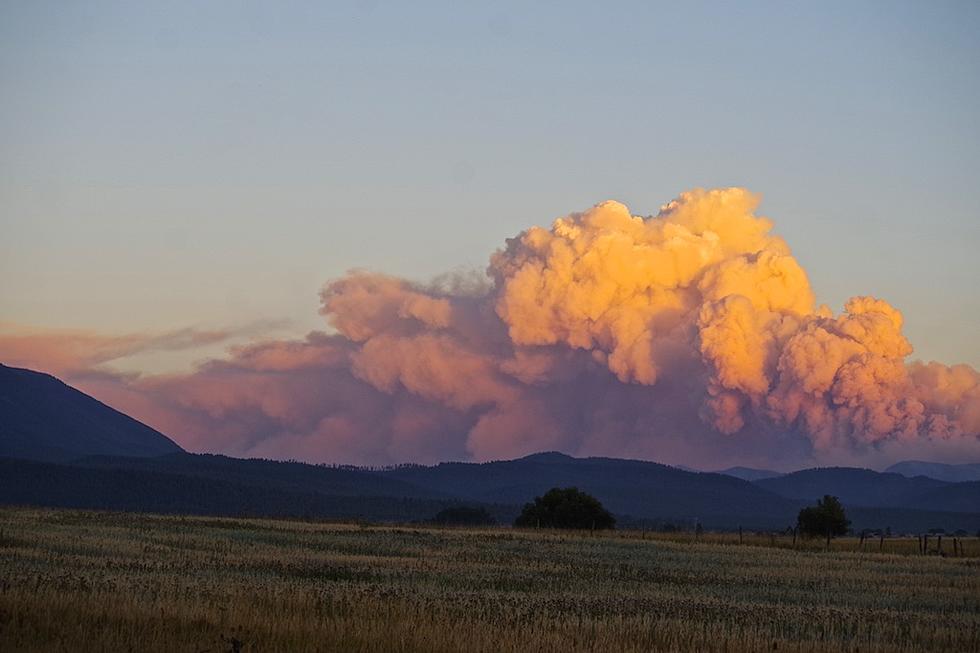 The big fizzle: 2023 fire season around Missoula winding down
The Big Knife Fire became active again on Tuesday under 103-degree temperatures. (William Munoz/Missoula Current)
Martin Kidston
(Missoula Current) While the fire season around Missoula began to heat up in late July, tropical moisture and high humidity have given fire crews a helping hand in recent weeks.
While one should never say never, fire officials are feeling optimistic that the end of the 2023 fire season may be at hand.
"Fall appears to be here and the cooler nights, better recovery with the humidity, is really putting a damper on fire season," said Adriane Beck, head of disaster and emergency services with Missoula County. "We're feeling confident the worst is probably behind us at this point."
Lightening sparked a number of fires in mid-July that grew rapidly, including the Colt fire north of Seeley Lake, which prompted a number of mandatory evacuations and has since grown to 7,100 acres.
The Big Knife fire north of Missoula near Arlee, has also grown to 7,200 acres and remains just 17% contained. But many fires have been placed into patrol status and officials believe the season is winding down.
It's a welcome turn of season and holds this year's fire activity across the Northwest below what's become normal in recent years with big, long fires and smokey air.
According to the National Interagency Fire Center, Montana has reported 12 large fires that have burned only 56,000 acres this year. Idaho has seen 11 fires that have burned 65,000 while Washington has seen 9 large fires that burned 39,000 acres.
In 2021, nearly 940,000 acres burned across Montana alone.
"We're still feeling pretty good that with the days getting shorter and the nights getting longer, we're losing the potential to have a rip-roaring fire," said Beck. "We'll keep our ear to the ground and work with our agency partners to make sure we have good communication and coordination going forward."
Beck said the Western Montana All Hazards Incident Management Team remains assigned to the Colt fire. The crew has been tasked with "putting the fire to bed" and dismantling the fire camp.
"They've been there for about a week and should be back early next week," Beck said.