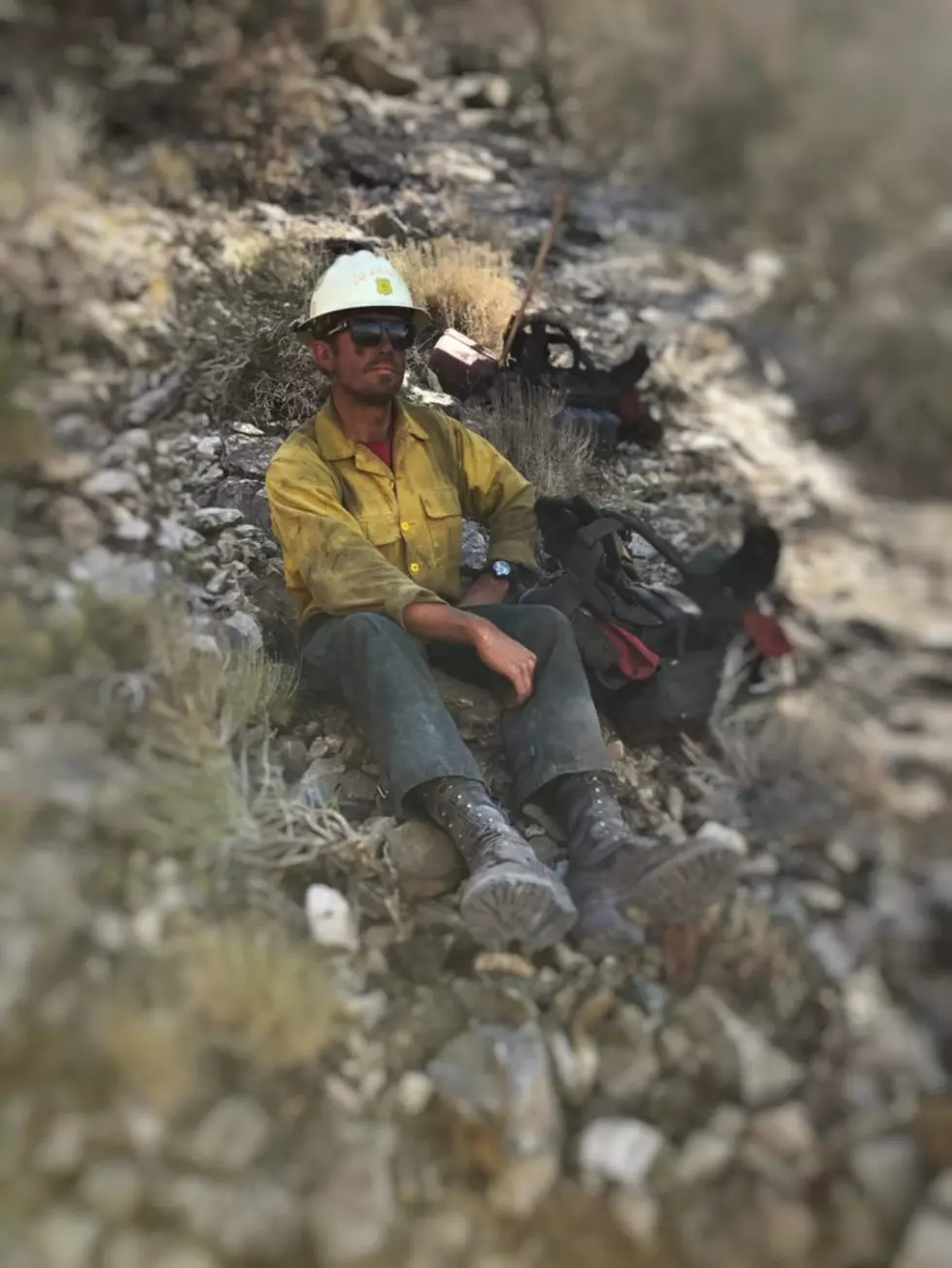 Flags at half-staff to honor firefighters killed on Lolo National Forest
Brent Witham was a member of the Vista Grande Hot Shots, based in San Bernardino, Calif. (Facebook photo)
Flags are flying at half staff in Montana this weekend, honoring two wildland firefighters killed in recent weeks on the Lolo National Forest.
The observance honors 19-year-old Trenton Johnson of Missoula and 29-year-old Brent Witham of California, both killed by falling trees while fighting fires.
Gov. Steve Bullock announced the order Friday, saying the flags honor not only the two men who died recently but all those who have died on the fire line.
"On this the 68th anniversary of the Mann Gulch Fire, we remember the courage and sacrifice of all the men and women who have lost their lives fighting wildfires to protect the people of Montana," said Bullock's proclamation.
Witham, from Mentone, Calif., died Wednesday in a tree-felling accident on the Lolo Peak fire. Johnson, of Missoula, died July 19 when he was hit by a falling snag while on initial attack at a fire outside Seeley Lake.
Witham was a member of the Vista Grande Hot Shots, headquartered on the San Bernardino National Forest in Southern California. Johnson worked for a private firefighting crew from Grayback Forestry. Both accidents remain under investigation.
To date, 1,114 wildland firefighters have died in the line of duty dating back to 1910 when record keeping began. The deadliest year on record was 1994, when 35 wildland firefighters were killed, including 14 who died in a burnover in Glenwood Springs, Colorado.