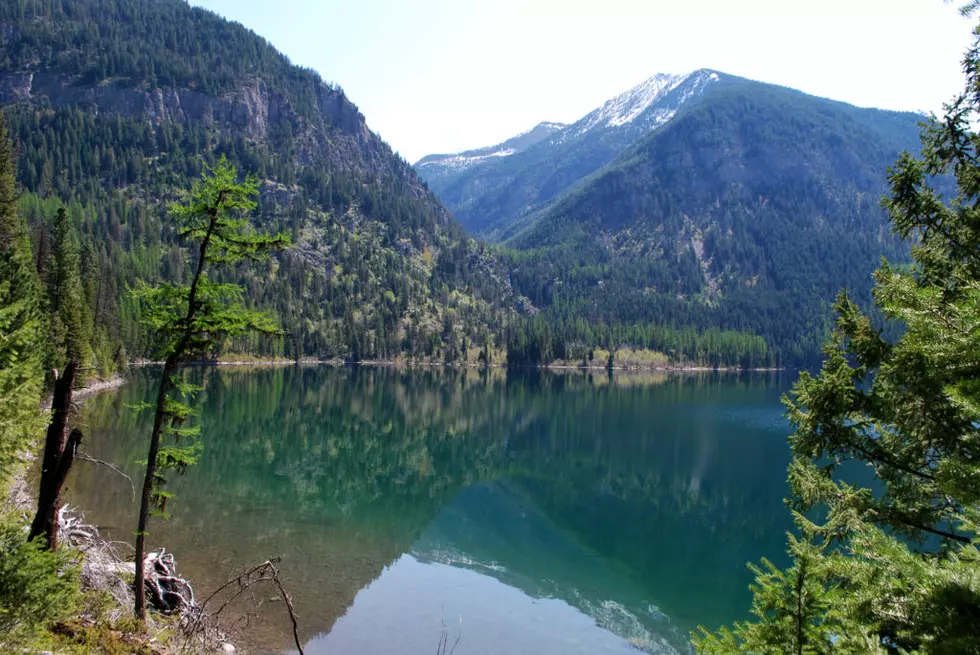 Lawyers: Flathead Forest chief should have no say over Holland Lake Lodge
A photo of Holland Lake in Montana (U.S. Forest Service via Flickr).
Laura Lundquist
(Missoula Current) Locals are pressuring the U.S. Forest Service to assign the responsibility of reviewing a Holland Lake Lodge permit to someone other than the Flathead National Forest supervisor.
On Wednesday, attorneys George Corn and Daniel Browder of Hamilton sent a letter to USFS Region 1 Forester Leanne Marten outlining several instances over the past few years when Flathead National Forest Supervisor Kurt Steele said and did things that violated the public trust with regard to potential changes at the Holland Lake Lodge.
"Because of Steele's demonstrated and admitted bias and either incompetence or collusion, the reviewing official going forward should not be Mr. Steele; you should fulfill that role or you should delegate that authority to some other official who could attempt to regain the public's trust in the USFS and in the process," the attorneys wrote.
Beaverhead Deerlodge National Forest spokesperson John Hagengruber said staff at the USFS Regional headquarters said they had yet to receive the letter as of Monday afternoon, so he couldn't comment on whether Marten would consider pulling Steele's authority. USFS Region 1 spokesman Dan Hottle was out of the office.
The attorneys' letter cited evidence that was gleaned from emails dating back to late 2020 that were acquired through Freedom of Information Act requests. The emails show that, starting in December 2020, Steele and some of his employees were working with representatives of POWDR, a ski resort corporation, on POWDR's eventual acquisition and expansion of the Holland Lake Lodge property. By February 2021, Steele was eager to hand control of the property over to POWDR and allow the corporation to develop it into a "premier place in the region."
"I am biased of course," Steele told USFS coworkers and supervisors in a February 2021 email. "Figured I would share. Nothing is official yet, but it's a pretty cool idea that would be a great addition to our forest in providing an expanded opportunity for the public."
But in September 2022, when POWDR's plans for expanding the Holland Lake Lodge were released, the public overwhelmingly didn't agree that it would be "a great addition."
Corn and Browder included several emails highlighting times when Steele was not a neutral evaluator of the proposed expansion and thus violated the Department of Agriculture's ethical standards, which say employees "shall act impartially and not give preferential treatment to any private organization or individual involved in any way with the decision."
In November, faced with vocal public opposition, Steele put the expansion on hold, saying he rejected POWDR's development plan because of "anomalies" in the application submission and "inaccuracies and inconsistencies in the (plan) and proposed use."
The attorneys and the nonprofit Save Holland Lake have continually questioned POWDR's ability to propose an expansion plan if former lodge owner Christian Wolhfeil held the special-use permit to operate on the 11-acre property. When the USFS claimed POWDR bought the lodge but Wohlfeil was still the "majority owner," Corn and Browder argued the Forest Service still needed to re-issue the special-use permit before considering the management plan, because the ownership situation had changed.
In April, prompted by a warning that Save Holland Lake, Center for Biological Diversity and Alliance for the Wild Rockies would sue over the illegal special-use permit, Steele announced that he would review a new application for the special-use permit from E3 Destinations, a newly-created subsidiary of POWDR.
In an April 12 letter to Save Holland Lake, Center for Biological Diversity and Alliance for the Wild Rockies, Steele said he might use a categorical exclusion to approve the permit, bypassing public input, but that the area and facilities authorized by a new permit won't differ from that of the existing permit.
But the public doesn't trust Steele to do right by the public, according to the attorneys' letter.
"As Regional Forester, we ask that you remove Mr. Steele as the authorized officer to consider matters relating to the Holland Lake Lodge," the attorneys wrote. "Steele has disqualified himself from that role, and his actions have already caused members of the public to suspect that the USFS is simply doing POWDR's bidding. Steele has already seriously damaged the USFS's credibility."
That lack of trust is causing the public to repeatedly question why an illegal four-unit mobile home, still on wheels, has not been removed from the lodge property. Last year, Steele had amended the special-use permit to allow POWDR to put the trailer on the property. However, in his April 12 letter, Steele said he'd withdrawn the amendment and told POWDR to "promptly remove any temporary buildings or storage facilities.
The mobile home has yet to move.
On May 10, District Ranger Chris Dowling told Save Holland Lake that POWDR was given a deadline of May 15. As that day came and went, Save Holland Lake again asked Steele what was going on. On May 18, Steele sent an emailed answer, saying the contractor POWDR had hired "backed out last minute." Steele said POWDR was working to hire someone else and "to come up with a contingency plan in case that next contractor fails to remove the building."
Save Holland Lake released a statement saying the delays in removing the mobile homes add emphasis to the letter from Corn and Browder.
"Mr. Steele has failed to properly administer the special-use permit for Holland Lake Lodge, including his failure to ensure the permit holder 'promptly remove' the unauthorized temporary housing unit that remains on National Forest System lands as promised… The Forest Service's duty in administering commercial special-use permits is to protect the public interest, not the financial interests of a few individuals seeking to profit from excessive development of the public's Flathead National Forest.  We urge the Regional Forester to ensure that the agency's authorizing officer for Holland Lake Lodge understands and fulfills that duty."
Contact reporter Laura Lundquist at lundquist@missoulacurrent.com.